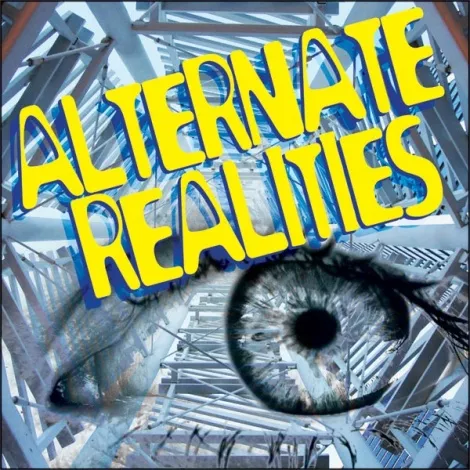 It wasn't just Eric Garner who couldn't breathe due to the tactics of officers working under New York City Police Commissioner William Bratton, in fact excessive force complaints have followed him every time he has taken over a police department.
Top of the Alty World
"They Couldn't Breathe, Either"—
Slate


Would-be presidential hopeful Mike Huckabee's Political Action Committee has paid his family almost $400,000.—
Mother Jones


New research showing a common link between various mental illnesses could mean that, in the future, a single drug could help treat multiple ailments, from schizophrenia to depression.—
The Verge


A coup in Yemen threatens to topple the U.S.-backed regime in the country.—
Democracy Now!


Top of Alty Utah
A federal prosecutor was not afraid to flex his authority when it came to a dispute at a family barbecue, or a grocery store clerk interfering with his beer run.—
Salt Lake City Weekly
Democrats and religious leaders announce a bill to create a "Religious Freedom Day"—
Utah Political Capitol


The hiring of Salt Lake City Mayor Ralph Becker's son by a bike-share program that receives city funding raises questions of a conflict of interest.—
Salt Lake City Weekly


A national marriage-equality organization weighs in on what would happen in Utah if the Supreme Court rules against same-sex marriage.—
Q Salt Lake


Rantosphere
Salt Lake City Weekly
's Stephen Dark reflects on the Charlie Hebdo attack to consider more subtle but more pervasive kinds of censorship journalists struggle with.
In my more naïve days at this paper many years ago, I tried to cultivate a mid-level-management source at the LDS Church's downtown headquarters, only to be told with a sympathetic shrug that the folk in the upper echelons wouldn't touch our paper with an 18-foot pole.

Censorship can also come in the form of unreasonable GRAMA fees—thousands upon thousands of dollars—charged by public institutions such as the Utah Attorney General's Office, tired of responding to my colleague Eric Peterson's endless digging for the truth.

The most obvious obstruction to a reporter is the former journalist turned public-relations professional. While some do their best to meet our needs, others are all too aware of their role as gatekeeper. "I know what you're looking for, I know what you want," I recall being told by one journalist-turned-PR, the implication being that I would not get it. And I didn't.—Salt Lake City Weekly

The Long View
Salt Lake City Weekly
takes a look at how the state's wedding industry has responded to same-sex marriage in Utah.
The Williams Institute, a think tank at the University of California at Los Angeles focused on LGBT issues, looked at spending on gay marriages in states where it was legal and assessed its potential economic impact on states without it. Its April 2014 report for Utah, deliberately cautious in its estimates given that there was a stay on same-sex marriages in place, still projected that "total spending on wedding arrangements and tourism by resident same-sex couples and their guests would add an estimated $15.5 million to the state and local economy of Utah over the course of three years, with a $9.9 million boost in the first year alone." Furthermore, all that spending "would likely add $1 million in sales-tax revenue to state and local coffers."

Many Utah merchants seem aware of the plumping of their bottom line that gay marriage can cause. Every representative of every business who agreed to speak to City Weekly and is quoted in this story was eager to make two things very clear: that they see no significant difference between working with gay couples and working with straight couples, and that they will be absolutely delighted to assist gay couples in achieving the wedding of their dreams. "It's really the same. Love is love, a wedding is a wedding," was stated over and over.—Salt Lake City Weekly