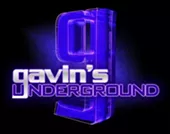 While local dance companies prepare to return for the second half of their season, others are in the process of building their upcoming performances to happen in the spring and summer of 2015. One of the organizations hard at work is Tablado Dance Company, now entering their fourteenth year of creating Flamenco-style shows and celebrating the passion and culture of Spain. Today we chat with the company's founder and artistic director, Solange Gomes, about her career prior to Utah, forming her own troupe and the work Tablado is currently producing. (
All pictures courtesy of TDC.
)
Solange Gomes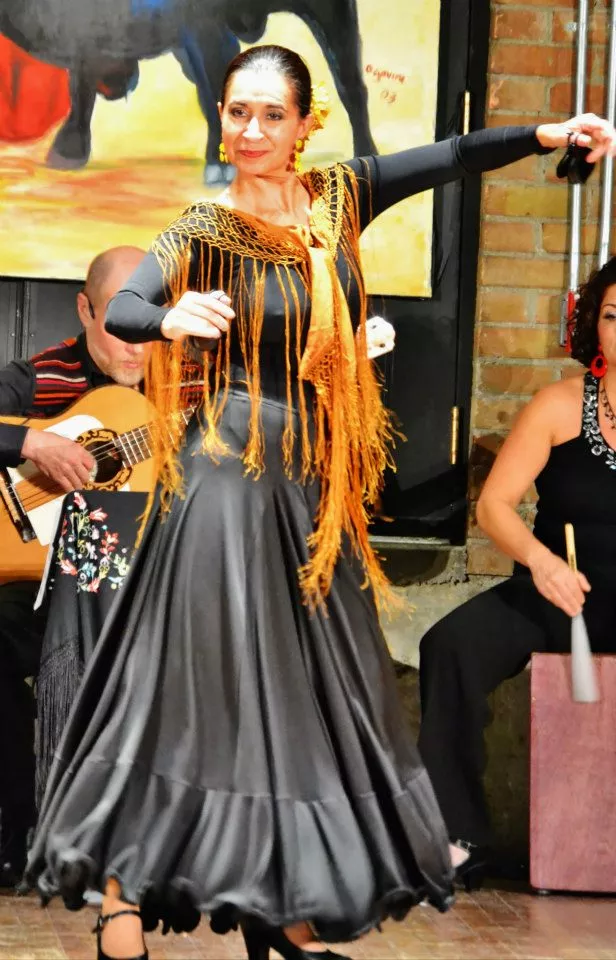 TabladoDance.com
Gavin: Hello Solange! First thing, tell us a little bit about yourself.

Solange:
My name is Solange Gomes, I'm from Sao Paulo, Brazil and I've been living in Utah since 1997.
Gavin: What first inspired you to take up dance and what were some early influences on you?

Solange:
I started dancing really young—I was about 5 years old, and since then I've been dancing. I did ballet for many years, then contemporary, jazz, modern, ballroom, some Brazilian folkloric dances, African and even Capoeira—Brazilian martial arts that are hidden behind a form of dance.
Gavin: What was it like for you learning various techniques and performances as you grew up?

Solange:
Very enriching. Each phase in my life opened space and interest for a new dance technique. I am very curious about cultures, dances, rhythms and music (I'm also a musician) and a persistent learner so the more I could explore in the dance and the music worlds I did and I'm sure I'll still keep doing. In Brazil, I moved couple times to different states in different regions of the country and that also opened my possibilities in the arts as I got to know more people involved with it.
Gavin: From what I've read, you excelled at the art while living in Brazil. How was it for you performing in your home country at that time?

Solange:
In certain aspects very different from performing here. Not only in terms of the structure of the places but also in the ways to do the marketing for the shows. Different times—no internet—can you believe living without it? Another difference is also the way audiences here receive the Flamenco. It's a dance form that is getting more and more popular but is still foreign so the reaction from the audiences in each place is different but equally intense. Flamenco is very impacting art form no only on the way is danced but also the music and the way is the music is performed. Sometimes the language is a barrier to a complete understanding of what is going on, but still I feel so welcome and appreciated when I perform here! The audience participates and really gets involved.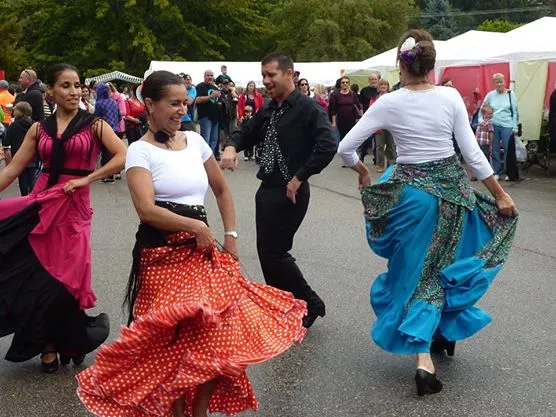 Gavin: During that period, what were some of your favorite performances?

Solange:
It's very hard for me to give you one performance, one company, or one name because I always attended to performances and we have amazing artists and dance companies in Brazil, but Antonio Gades company really was a performance I will never forget.
Gavin: How did the decision come about for you to move to Utah in 1997?

Solange:
First the idea was to spend a semester to learn English and live a new experience, something I always want to do and didn't have a chance due to many circumstances. Utah opened its arms and embraced me (and my art) so I stayed. Ballet West was the first place I worked then the Rose Wagner, where I've work until now. Here I found opportunities to spread the Flamenco art form, I found wonderful dancers and musicians to work with and I really couldn't resist the opportunity I was facing.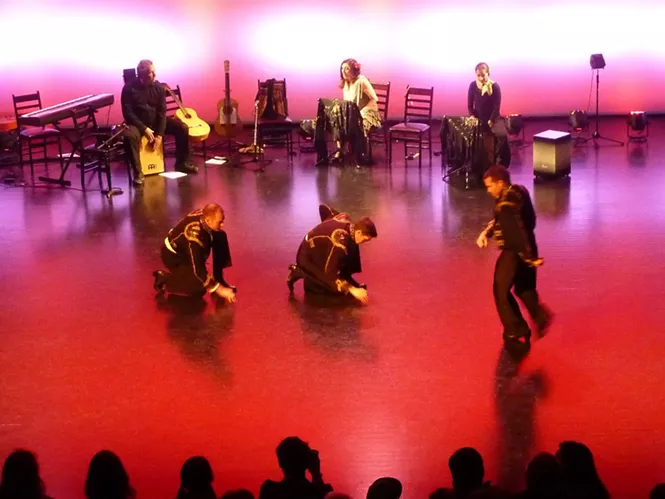 Gavin: What was it like for you taking on a teaching role and both instructing and choreographing shows?

Solange:
I love both roles! Dancing, performing, living the arte of flamenco either dancing, singing or playing as well as teaching and choreographing is magic. On the other hand, there is nothing more rewarding than watching students and dancers I guided and taught shining on stage! Really I couldn't pick one or the other.
Gavin: What made you decide to form Pasion Flamenca in 1998, and how was it putting the group together?

Solange:
When I got here I met Adriana Montgomery, a wonderful Flamenco dancer who use to teach a group in the extinct Cottonwood Mall in Holladay. After joining them, we started doing some performances for parties, festivals and we need a name to introduce ourselves. "Pasion Flamenca" sounded like a good name and even after founding Tablado Dance Company with Jim Moreno few years later I decided to keep that to present my students whenever they perform.
Gavin: What would you say separated your troupe from others in the community? And how was it for all of you going around and performing when you first started it?

Solange:
I think every dance group has its own truth, personality, and character. For sure we have a distinct energy, presentation and professionalism that makes us very unique and popular. Flamenco is really special.
Gavin: When did the idea come about to start your own dance company?

Solange:
Jim Moreno and I decided to join our talents and experiences as dancers and choreographers and created this fusion of modern dance and flamenco for a program called "Dancers with Day Jobs." We performed both styles separately, choreographed some pieces together and little by little the company started to form. It was a very smooth and easy process.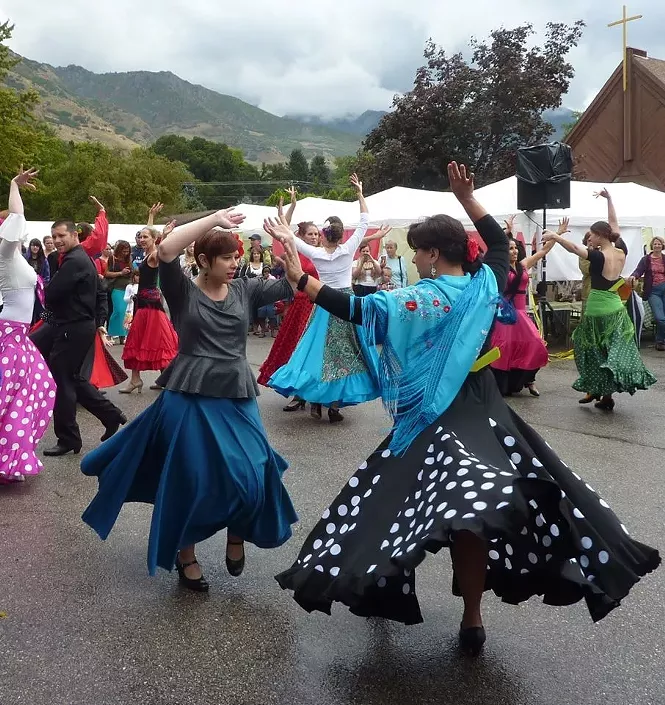 Gavin: What was your experience like putting together a new company from the ground up, and what made you decide on the name Tablado?

Solange:
As I told you, things started to happen and there was a moment (again) we need to introduce ourselves. We had this little black portable "tablado" (wooden stage) we use to carry everywhere for our performances at all kinds of places so—there you go—Tablado was the name! Also in the Flamenco terminology Tablado (or "Tablao" as the flamencos say) is the place you go gather, dance or watch flamenco.
Gavin: What was the process like in finding dancers and who do you currently have involved with the company?

Solange:
We are two "guitarristas" (guitarists) with John Major and Jerry Parsons, one "cantaora" (singer) with Joan Maymi, one percussionist in Donna Cali and I am the "bailaora" (main dancer), choreographer, and artistic director. We're together for quite few years and I feel very lucky for the group of professionals I work with. Depending on the performance I add more dancers (who are also my regular students who, by the way, are amazing) and more musicians. Sometimes we have guest artists performing with us so it's not a closed group. We're always gathering. Flamenco is like that.
Gavin: You're one of the few dance companies that incorporate their own musicians, rather than seeking out independent performers. What made you decide to do that?

Solange:
That's the way to do it. There is a complicity, communication, and trust whenever you do flamenco. Moments where the dancer drives the function, other moments the singer shines and other moments the musicians need a moment to show their technique and musical skills so it's really important to work together. Whenever we have guests playing or dancing with us we need some time to work and develop this level of trust so the performance can reach the result we expect.
Gavin: What was it like for the company to start out, and what was the reaction from other local companies to having a new organization in town?

Solange:
I just started the company and really always got a good reaction from other local companies. Everybody is really glad that I brought flamenco to Utah and I feel always very welcome by other dance companies here.
Gavin: For those who are unfamiliar with Tablado Dance Co., what kind of showcases do you create?

Solange:
All kinds. Private parties, corporations, festivals, lectures, master classes, workshops, etc. We can do shows with 1 or 2, up to 20 participants if needed. We also can adjust to all kinds of physical spaces (we have our portable floor for places with carpet, tile or cement) and we also have our own sound system in case the venue needs to rent.
Gavin: The company has been going strong for nearly 14 years, to what do you owe your success to?

Solange:
Passion, professionalism, dedication, commitment, consistency, creativity, and hard work.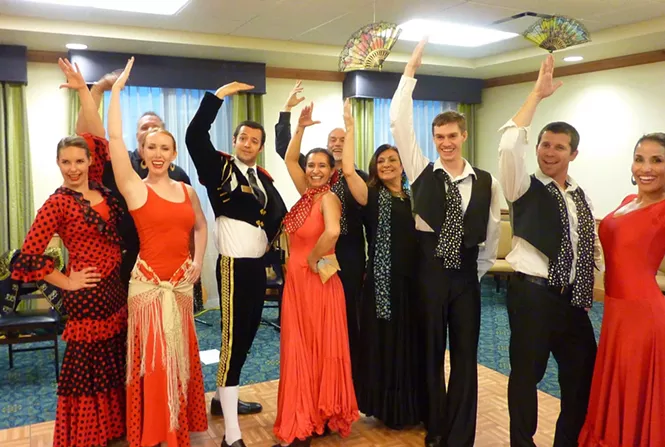 Gavin: What do you have in store for people over the rest of the '14-'15 season?

Solange:
We have some shows coming up and new choreographies I'm working on right now. Master classes and a workshop for children is also on the agenda. The best is to check
our website
, get added to our mailing list and/or follow us on
Facebook
.
Gavin: Where do you hope to take the company as a whole over the next few years?

Solange:
I have many plans for this company! Now that we are officially a non-profit organization, I hope to get access to some opportunities and funds so we could have chance to travel and develop some projects we're not able to do yet.