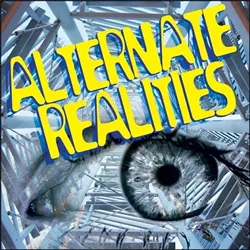 A majority of the United States' air strikes in Syria target a city that's not considered a "strategic objective."
Top of the Alty World
Most US Airstrikes in Syria Target a City That's Not a "Strategic Objective"—
Mother Jones


With the passing of King Abdullah in Saudi Arabia, many remember the leader not as a benevolent dictator but simply as a dictator.—
Democracy Now!


A pipeline leaked 40,000 gallons of crude oil into the Yellowstone River, and pipeline regulations have changed little since the last time a leak occurred in the river.—
High Country News


More and more conservatives includng Utah's Senator Mike Lee are talking about economic inequality.—
Slate


Top of Alty Utah
A study found more than 70 percent of gay and lesbian Mormons leave the LDS church and 80 percent of respondents said they had undergone efforts to change their sexual orientation.—
Q Salt Lake
A lawmaker's bill would make it a primary offense to drive and not wear a seat belt.—
Utah Politial Capitol


At a public memorial friends, family and colleagues pay tribute to the life of Utah's first female Speaker of the House Becky Lockhart.—
Utah Policy


Utah Political Capitol asks Governor Herbert about the minimum wage in Utah and other indicators that Utah's economic engine isn't humming quite like it's supposed to.—
Utah Political Capitol


Rantosphere
Jim Catano observes with delight that the legal system handed out fair justice to activists facing felonies for disrupting a tar sands mining operation in eastern Utah.
Mining tar sands has impacted an area the size of Florida in northern Canada, where the heavy metals released are thought to be impacting the health of the native peoples living downstream. Nevermind that we're still talking about a fossil fuel, the burning of which will further exacerbate the growing global climate crisis. Tar sands are the polar opposite of solar panels and wind turbines.

Putting a halt to such a damaging, poorly conceived and questionably legal process is what prompted the activists with Utah Tar Sands Resistance, Peaceful Uprising and other individuals to put their freedom on the line and do more than just hold signs and chant songs in the middle of the boonies where tar-sands operations have begun. Their acts of civil disobedience included entering the facilities, chaining themselves to equipment and resisting arrest.

But something happened on the way to prison sentences. The legal eagles on both sides of the issue agreed that saddling a bunch of idealistic 20-somethings with felonies and sending them to jail for up to five years with heavy fines might not be the best way to serve the public good or protect the rule of law.—Salt Lake City Weekly
The Long View
Flight logs obtained by Gawker show former president Bill Clinton and others to have taken rides aboard a private jet owned by billionaire and convicted pedophile Jeffrey Epstein.
Bill Clinton took repeated trips on the "Lolita Express"—the private passenger jet owned by billionaire pedophile Jeffrey Epstein—with an actress in softcore porn movies whose name appears in Epstein's address book under an entry for "massages," according to flight logbooks obtained by Gawker and published today for the first time. The logs also show that Clinton shared more than a dozen flights with a woman who federal prosecutors believe procured underage girls to sexually service Epstein and his friends and acted as a "potential co-conspirator" in his crimes.

Epstein pleaded guilty in 2008 in Florida to one count of soliciting underage girls for sex (and one count of adult solicitation), for which he served just over a year in county jail. But sprawling local, state, and federal investigations into the eccentric investor's habit of paying teen girls for "massages"—sessions during which he would allegedly penetrate girls with sex toys, demand to be masturbated, and have intercourse—turned up a massive network of victims, including 35 female minors whom federal prosecutors believed he'd sexually abused. He has reportedly settled lawsuits from more than 30 "Jane Doe" victims since 2008; the youngest alleged victim was 12 years old at the time of her abuse.—Gawker