While the conventions and festivals are ruling over downtown this weekend, there's still many performances happening around the area for those not attending or just aren't interested in what they have to offer. For the people who enjoy dance, Ririe-Woodbury will be bringing back their highly successful showcase
Flabbergast
, starting tonight at the Capitol Theatre. Today we chat with one of the company's newest dancers, Melissa Younker, about her career and coming to perform in Utah, as well as what to expect from this weekend's performances. (
All pictures courtesy of Ririe-Woodbury.
)
Melissa Younker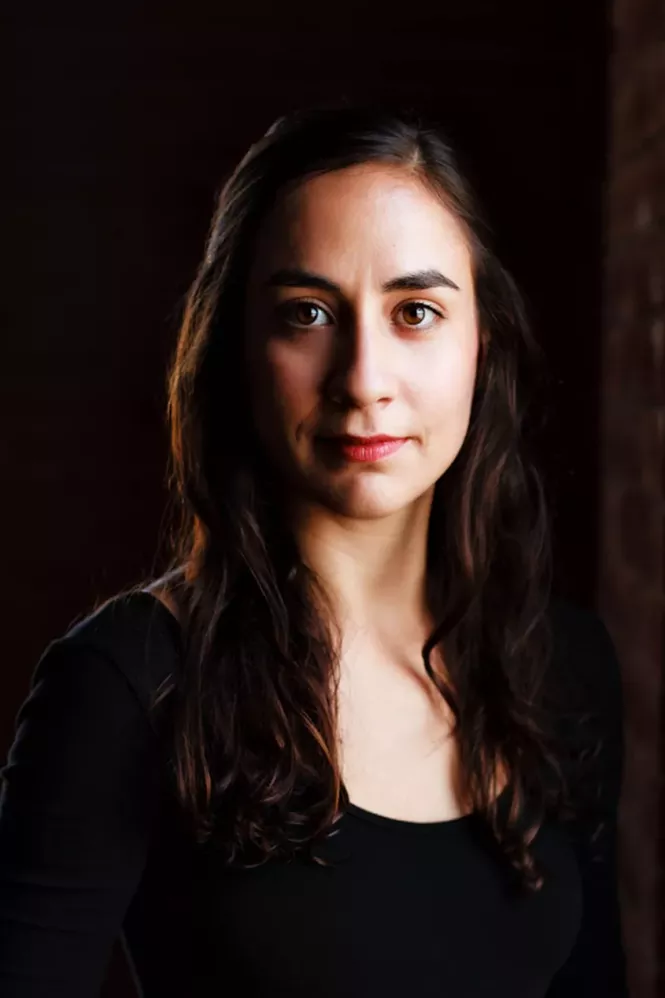 RirieWoodbury.com
Gavin: Hey Melissa! First thing, tell us a little bit about yourself.

Melissa:
Well, I grew up in Southern California and naturally love the water! My childhood very quickly became centered around dance and my enthusiasm for the craft has never ceased to grow. I hold a Bachelors of Fine Arts from California State University, Long Beach, and my dance journey continues!
Gavin: What first got you interested in dance and what were some early influences on you?

Melissa:
I honestly don't have any memory of a time when I wasn't involved with dance. In preschool, my Mother signed me up for my first ballet class and she worked hard so I could continue training throughout my youth. Around the age of 13 I was introduced to modern/contemporary dance and I've been hungry for more ever since.
Gavin: Prior to college, how was it for you learning the craft as you grew up?

Melissa:
Being committed to this craft at a young age meant a lot of self-discipline and lessons in time management. I would say being a young dancer was a big sacrifice. I remember a lot of late nights completing school assignments and falling asleep in my leotard and tights. It sounds miserable, but I look back on those memories fondly.
Gavin: As you mentioned, you received your BFA from California State University, Long Beach. What made you choose their program and what was it like during your time there?

Melissa:
Prior to attending CSULB I was studying at Orange Coast College. My dance mentor there, Linda Sohl-Ellison, played a huge role in my dance journey. It was her encouragement that gave me the confidence to audition for the department at Long Beach. I always had my eyes on their program and was grateful to be accepted into the school and the department.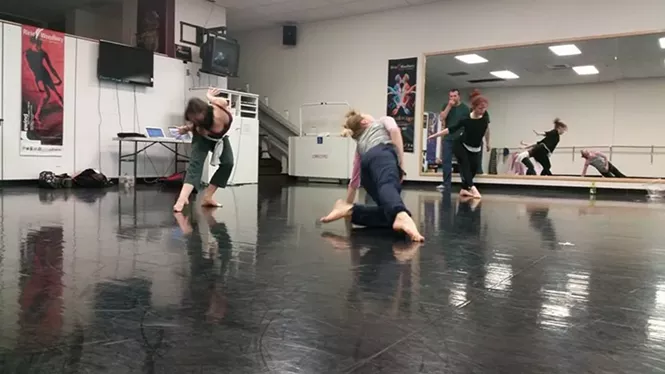 Gavin: During that time and after, you had a chance to work with some amazing choreographers. What would you say were the most valuable tools you picked up from live performances?

Melissa:
The most valuable tool I have recognized and am still learning in my practice, is to be present and aware of my senses in performance. It's natural to be in your head and hear your subconscious filling you with thoughts but when I'm free to engaged with the other dancers, the space, and my senses I leave the stage extremely fulfilled.
Gavin: What was it like for you auditioning to be a part of Ririe-Woodbury and eventually joining the company?

Melissa:
I came to Utah for the first time to audition in April 2014. At that time, I was one month away from graduation and felt a lot of change coming my way. The audition was really a time for me to take a risk by auditioning for a company on my radar and going to a place I had never been. I didn't have any expectations and remember feeling so inspired by all the beautiful artists there that day. Being asked to join the company was a huge surprise and I remember being speechless upon hearing the news. It's been a dream moving to a new city and it all still feels very new.

Gavin: Being a brand new dancer, how has it been for you acclimating to the group since arriving?

Melissa:
Honestly, this company is a beautiful family. I feel so grateful to have been birthed into a well established company with so much history. The staff and dancers welcomed me with open arms, and the tight bond here is rare and cherished by us all.
Gavin: What was it like for your first performance of Fall Season back in October?

Melissa:
By the time our fall concert came around I had a really strong bond with the dancers and felt comfortable with the work. I was excited to share the stage with my pals and also to share the work with our audience. It was a very physically demanding concert that was a thrill to perform!
Gavin: What were your first impressions of Flabbergast when you saw what the show would be?

Melissa:
The first time I saw video of
Flabbergast
I was laughing so hard that there were tears running down my face! Each section has it's own unique flavor and there is a comedic element that comes at you surprisingly. I do remember feeling anxious to start learning because the repertory involves so many acts in a range of styles.
Gavin: How has it been for you learning these performances and working with the rest of the dancers to bring it to life?

Melissa:
This show incorporates many props and skills unfamiliar to me. It's been a challenge to train in new areas, but I've had a lot of
guidance
(and patience) from the company. Ultimately, the nature of the show is incredibly playful so we have had a lot of fun getting
Flabbergast
ready for The Capitol Theatre!
Gavin: What would you say is your favorite piece from the show, and why?

Melissa:
Oh, this is a hard one! I would have to say my favorite piece in
Flabbergast
is the acrobatic trio with Mary Lyn Graves, Bradley Beaks, and
Bashaun
Williams called "Rag Doll." I don't want to give too much away, but I will say that this piece is just hysterical, charming, and all around impressive.
Gavin: What do you hope the audience will take away from this show? (Including the younger crowd being an all-ages show.)

Melissa:
Flabbergast
is a show that celebrates imagination. I hope that our audience will leave feeling a sense of wonder and curiosity. We hope to inspire viewers of all ages to recognize the magic that surrounds us every day.
Gavin: What are your thoughts going into opening night?

Melissa:
I am very excited to perform something so different from my past experience. It's a fabulous, funny, and far-out concert that I hope many will come to witness!
Gavin: What can we expect from you and the company during the rest of the season?

Melissa:
Our
Spring Season
concert opens April 9 and will feature two new works with very unique aesthetics. New York based choreographer Netta Yerushalmy will be setting a new piece on the company that will reflect her distinct voice. Along with that, artistic director, Daniel Charon, will be presenting a new collaboration with the Salt Lake Electric Ensemble. This work will feature several dancers from the University of Utah in addition to the company dancers.

Gavin: For those aspiring to get into dance as a career, what advice do you have for them?

Melissa:
Take from every experience as much as you can and continue to build your artistry. There are many things that a company considers when looking for dancers, so take every step as a learning opportunity. Our dance community is small, so be yourself and be confident in knowing that you have a unique perspective, history and talent to share.