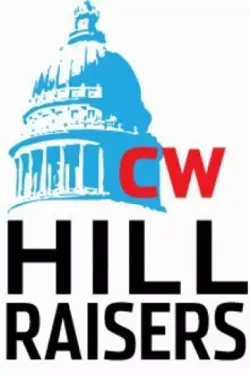 As if it were the equivalent of giving a federal Bureau of Land Management officer a pat on the back, a Utah Legislative committee on Monday shot down a proposed income tax hike that would have increased teacher pay.
The tax jump, proposed by Rep. Jack Draxler, R-North Logan, would have raised the state's five percent income tax rate by one-half of one percent, an amount that would have funneled hundreds of millions of dollars to the state's teachers, which rank among the lowest paid in the nation.
But the House Education Committee couldn't be convinced, swatting the
House Bill 54
to the floor behind an overwhelming 11-2 vote. The two Democrats on the committee, Rep. Marie Paulson, D-Salt Lake City, and Rep. Carol Spackman Moss, D-Salt Lake City, both voted in favor of moving the bill out of committee.
Among other suggestions, committee members suggested that seizing federal lands in the state and putting a referendum on the ballot would provide a path toward paying Utah's teachers at least as well as neighboring states. But certainly not raising taxes.
Proceeds from the tax increase, which Draxler said would raise $429 million, would be split up with 50 percent going to jumpstart the pay of teachers who meet certain performance standards, 25 percent going toward funding technology in classrooms and another 25 percent that would give teachers an across the board pay raise.
Draxler tired to soothe the concern of his colleagues by noting that during the Great Recession, the state did a good job of keeping education off of the chopping block. But he pointed out that during a couple of those years, education did take a hit, and now that the Utah economy is booming, he believes it's important to provide some long-term funding streams for the state's education system.
A key difference between Draxler's viewpoint and his critics was defining the message that a tax hike would send. On the one hand, Draxler said that as businesses flock to this state to enjoy its business friendly environment. One of the things they've asked for, he said, is a top-notch public education system, which gives birth to an equally sterling job market.
But raising taxes, said Billy Hesterman, vice president of the Utah Taxpayers Association, would send a message to "stay out of Utah."
"It's hanging a closed for business sign on the state," he said.
Draxler's bill, though, would not have touched the corporate income tax rate.
Draxler said that the gorge separating Utah's 46th place education ranking and its recently anointed placement by Forbes magazine as the No. 1 place in the nation to do business, isn't sustainable.
"We've done an absolutely marvelous job in doing that, keeping Utah as one of the very best states to do business," he said. "It's imperative that we retain this."
Rep. Mike Noel, R-Kanab, focused his comments on the large amount of land in Utah that belongs to every American citizen and is managed by the federal Bureau of Land Management. If only Utah, he said, could rope these millions of acres into its tax base, it could fund public education to the levels of other states.
Noel echoed concerns from Rep. Brian McCay, who questioned whether a tax increase could even help the state close the education funding gap that separates it from its peers.
McCay called Utah's education ranking "mysterious," and acted perplexed that people appear to care about it.
To this, Draxler acknowledged that the tax increase would do little to bring Utah up in its rankings, but that studies have shown that paying teachers and implementing technology programs in the classroom are the two most immediate ways Utah could realize improvements to its education system.
The tax increase would have exacted a recognizable impact to the state's residents. For a family of four with median income, it would mean $288 more per year.
Draxler says he doesn't take this sum lightly, and that as a small business owner, he "hates" taxes just as much as the next person. But he told the committee he believes lawmakers have done everything they could over the years to provide piecemeal, short-term solutions to education. Now, he said, the time has come for permanent funding through a tax hike.
Steve Norton, superintendent of the Cache County School District, agreed with Draxler, saying that there is no better way to improve education than paying for highly qualified teachers.
"We are a district that probably spends less than most districts in the state, so that would mean less than most districts in this nation," Norton said. "I think the state would be very wise in making this investment at this time.
For all for all of the rhetoric from lawmakers about how education is their No. 1 priority, Draxler said it is simply time to make good on this widely spewed statement. And his bill, he said, is a way to do it.
"I think it's disingenuous for us to say that education is our No. 1 priority..." he said. "I think we need to bite the bullet and put our money where our mouth is."
To contact Rep. Jack Draxler, click
here
.
To find your representative by zip code, click
here

For more coverage of the 2015 Utah Legislature visit CityWeekly.net and follow
@CFrazierlp
and
@EricSPeterson
on Twitter.