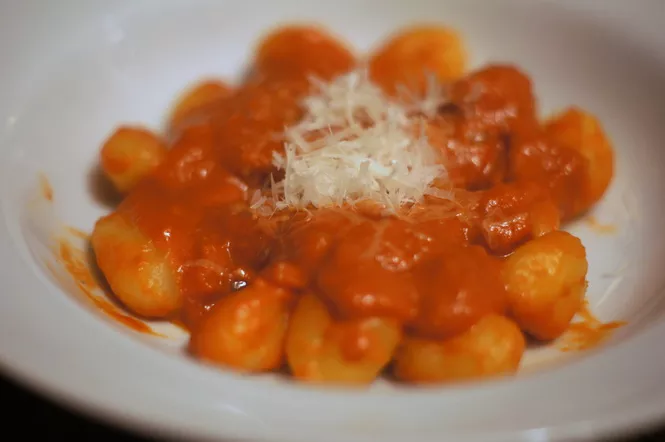 Here's a very tasty recipe for making tomato-cream sauce for pasta. It's an easy way to turn a basic pasta dinner into something elegant. The pasta with tomato-cream sauce is great by itself, but you can also class it up a lot by adding butter-poached shrimp or lobster to the dish.
Ingredients:


2 Tbs. olive oil
2 garlic cloves, peeled
2 Tbs. unsalted butter
1/2 white onion, peeled and minced
3 cups crushed tomatoes or tomato puree
1 tsp. sugar
salt and black pepper, to taste
1 cup whipping cream
1/4 cup Parmigiano-Reggiano cheese, grated
1 to 1 1/2 lbs. pasta, cooked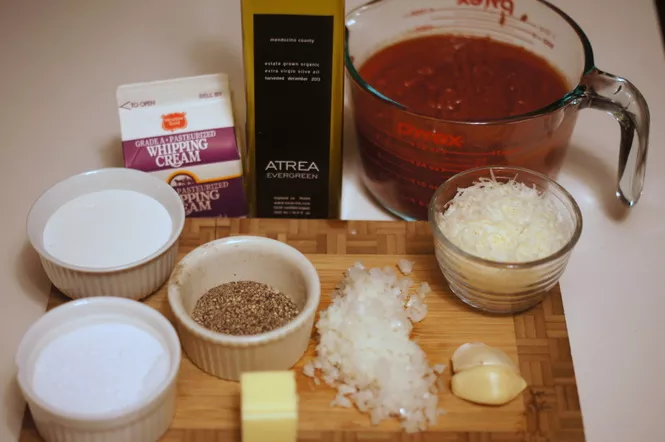 Method:


In a medium saucepan, heat the olive oil over medium heat.
Add the garlic cloves to the pan and cook for a few minutes, until the garlic browns. Then, discard the garlic. The idea is to season the oil with garlic, but not to have burnt garlic in the sauce.
Add the butter to the pan to melt.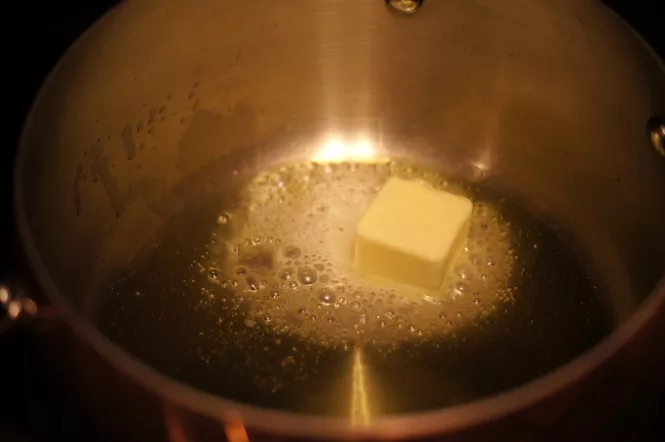 Saute the onion in the pan until softened a little, 2-3 minutes.
Remove the pan from the heat and add the tomato sauce. (I take the pan off the heat so the sauce doesn't splatter.)
Place the pan back onto the stove, add the sugar plus salt and pepper, to taste. Bring the sauce to a slow simmer and cook for a half-hour over low heat, stirring occasionally.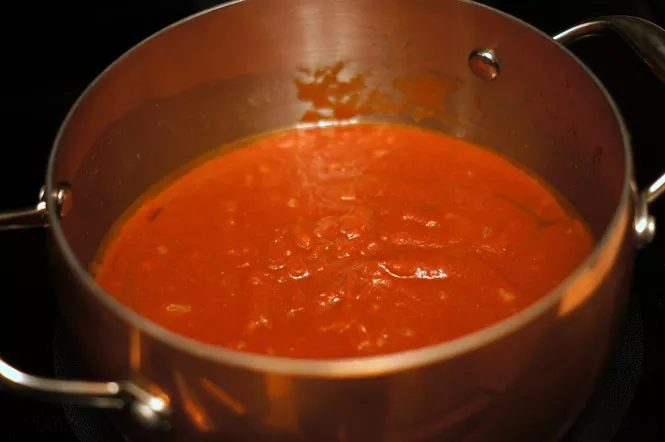 Add the cream and the cheese and stir until just heated through.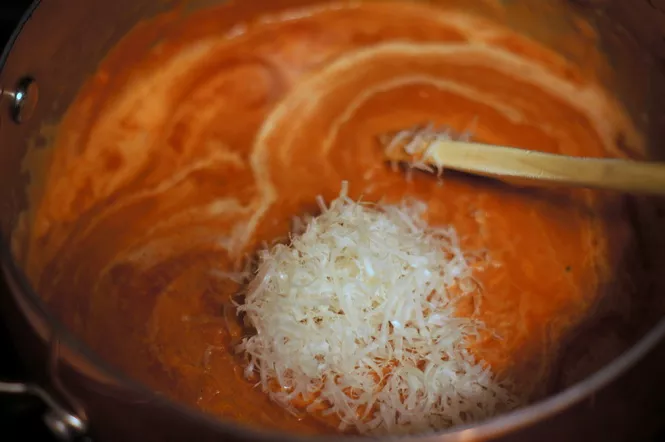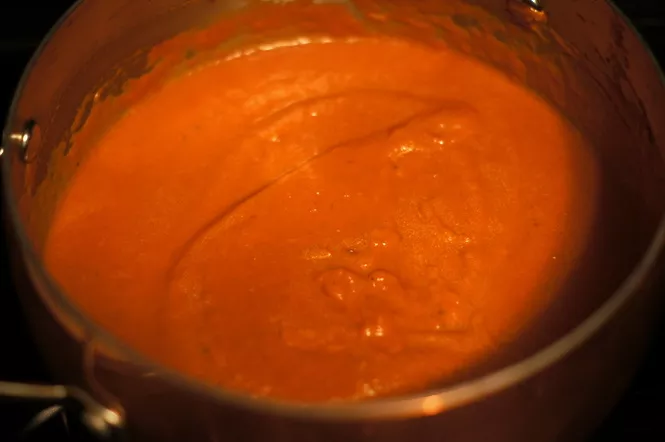 Serve immediately with cooked pasta.
I sometimes like to top pasta with tomato-cream sauce with poached shrimp or lobster.
Photos by Ted Scheffler