We have some awesome albums to check out this week, as well as a couple release shows happening tonight! We'll dive right into the online releases first, starting with the debut album from
The Happy Homeless
. The project itself claims to have been started clear back in 2009, comprised of various unnamed artists contributing to the music. But if all that's true, you also have to buy into the idea that they didn't get around to recording anything or even setting up social media until just last month. Their debut album,
Instant Cosmic Revisit
, is a relaxing head trip for anyone into experimental psyche, definitely something to listen to, possibly with another movie playing on mute in the background. You can download the album for whatever you'd like to pay on
Bandcamp
.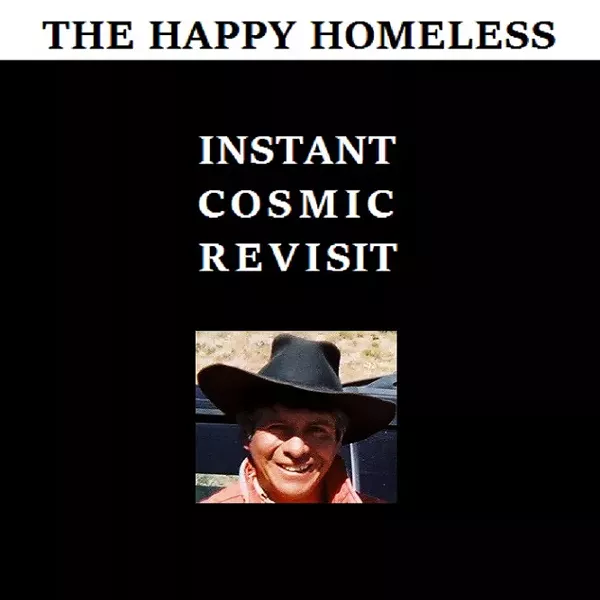 Next up is the debut album from
Opsison
, the solo project from Ogden musician Omar Sison. His name may not jump right off the page, but his music is certainly worth checking out as he's compiled three years worth of recordings into a single album, fittingly called
The Album
. It's an interesting aspect to see his music evolve over the course of three years, and
there's
some great tracks in here that deserve your attention. You can download it for $7 off
his Bandcamp page
.
While we're on solo albums, next up we have the latest from
Braeyden Jae
is back with a brand new album. Already an accomplished musician with various projects, Jae has been working as a solo act for roughly a year now, last year releasing his debut solo album
Heaven House
. His latest release comes to us through Hel Audio where he's made a two-track cassette called
Culture Complicit
. The total time for the entire thing is under 30 minutes, but its a beautiful 30 minutes of ambient drone music that never feels stale or panders off like filler. You can download it for $5 digitally or buy a cassette for $6 off the label's
Bandcamp page
.
While we're in instrumental territory, we have an album from a band called
()
. That's not a typo, that's two parentheses next to each other, that's your band name. While the members behind it are unknown, the project itself is pretty cool with some soothing and danceable electronica that isn't all in your face or trying to be another dubstep album in disguise. You can download it for $2 on
Bandcamp
.
Next up is a demo EP from Provo band Family Reunion. The band is made up of members Ryan Waite, Andrew Manwaring, Roberto Fraga and Daniel Taylor, who have come together to make a kind of alt-indie project, bordering on radio rock at moments. They're fairly new so there isn't much to speak of toward live performances, but the music is at least worth a listen. You can download their demo EP,
Regrets
, for $4 from
their Bandcamp page
.
Moving onto release shows, we have two for you to check out, the first one being in SLC as Kilby will host the release show for the Baker Street Blues Band. The four-piece band of Bryant Adair, Danny Smith, Neil
Bailey
and Josh
Karrick
are actually a mix of Centerville and Bountiful musicians, making a very down-to-earth kind of rock n' blues group. You can snag their debut self-titled demo EP tonight as they play Kilby Court, with Eminence Front and Author I opening the show. Tickets are a mere $6 and the doors open at 7 p.m.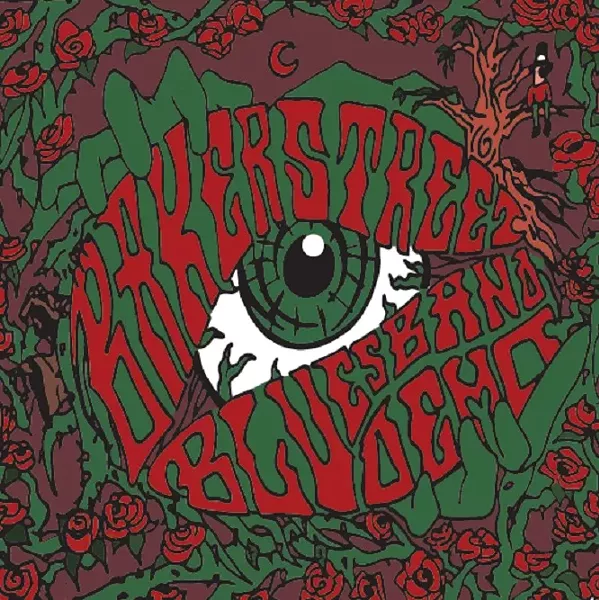 Meanhile down in Provo we'll see the release show for
The LoveStrange
. This is an awesome trio made up of experienced musicians Karl Strange, Matt Blunt and Devin Powell, making a kind of pop-oriented garage rock. Very catchy, very danceable, yet still feels enough like it's off the beaten path to be a secret passion band for people. The group were hard at work during most of last year to write and record their debut album,
I Liked It No I Didn't
, and did a fantasic job of creating what may be one of the best albums of 2015 so far. You can snag their album tonight at Velour, with Seve vs Evan and Coral Bones opening the show. Tickets are $8 and the doors open at 8 p.m.
Love music, head out, buy
local
.