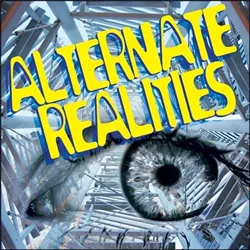 America's transportation system discriminates against the most vulnerable communities of color.
Top of the Alty World
"America's Unfair Rules of the Road"—
Slate


The FCC's "net neutrality" stance will face an uphill battle.—
ProPublica


With the veto of the Keystone pipeline, Canada may be tempted to double down on its investments on dirty tar sands mining.—
Rolling Stone


The GOP Chair of the House Science and Technology Subcommittee says he didn't vaccinate his children.—
Mother Jones


Top of Alty Utah


Governor Herbert and House Speaker Greg Hughes play political hardball over Healthy Utah and prison relocation.—
Utah Political Capitol
A medical marijuana bill cleared a legislative committee by one vote.—
Salt Lake City Weekly


Rep. Brian King, D-Salt Lake City, passed a bill recognizing religious freedom out of the house.—
Q Salt Lake


An effort to stall the "Count My Vote" compromise was killed on the hill.—
Salt Lake City Weekly


Rantosphere
Utah Politico Hub makes the case that Democrats in the Legislature are crowing about legislative victories that are hardly noteworthy.
Brian King's HCR 2 to recognize Religious Freedom Day in Utah is similarly a head-scratcher. It doesn't say anything new or novel and is, in fact, a rehash of legislation passed in Virginia well over 200 years ago. It also passed the House without a single nay vote, but it doesn't even have any kind of force of law. Yet to hear Democrats tell it, this is some kind of huge victory for…something? I still can't figure out what. The bill itself is the kind of rote, bland, "mom and apple pie" fluffery that they'd usually mock the legislature for even considering.—Utah Politico Hub
The Long View


Sen. Mark Madsen, R-Saratoga Springs, shares his experience trying marijuana in Colorado for pain relief and discusses the challenges facing his medical marijuana bill.
After seven hours behind the wheel, this long, strange trip had indeed left Madsen's back aching. For years, Madsen has suffered from chronic back pain that has required multiple surgeries paired with opioid prescriptions to manage the pain. By the time he rolled into the Mile High City, he was ready to test an alternative to pain meds and see first-hand if there could be benefits from legislation that would allow for growing, dispensing and using medical marijuana in Utah.

With his wife watching him, Madsen vaped the magic dragon and, then, he was ... well ... disappointed.

"Frankly, I was kind of let down for all the hype. I remembered back to my first DARE class in sixth grade, and I was thinking, "When is this huge mental contortion going to overcome me?' " Madsen says. He recalls the subtle sensation that things were now more vivid, that the music he liked before he really liked now and that, all of a sudden, room service sounded pretty appetizing. He also realized that his back felt much better and, for all the hype, the gateway drug hadn't changed him much.

It was then that the lawmaker had perhaps his first grass-powered epiphany: "My heavens! Reefer madness is just propaganda," Madsen recalls thinking.—Salt Lake City Weekly