While the Utah County music scene continues to rise, the truth of the matter is that there aren't enough venues in the area to support a lot of the music coming out of it. For various reasons there are maybe four consistent places to see music at least once a week (five when Muse Music reopens), but even then the amount of musicians and the amount of actual gigs being booked is highly uneven. Luckily a new venues came into play late last year, as The Stereo Room opened their doors to the public in Orem, giving the city its first major music venue in over two decades and allowing musicians a new spot to play when there were fighting for time. Today we catch up with our old friend and founder David Devaney about opening the place and what they have in store for the area. (
All pictures courtesy of Devaney.
)
David Devaney

TheStereoRoom.com
Gavin: Hey David! First off, how have you been since we last chatted?

David:
The last year has been amazing and I feel very blessed. I'm not going to say it has been a smooth ride, but the destination was worth the journey.
Gavin: How are things going for you at Audio West these days?

David:
Things at Audio West are better than ever. We recently moved into our new bigger custom build studio and the studio has been booking up like crazy with amazing talent and opportunities.
Gavin: What other projects have you been working on over the past year?

David:
We have has the opportunity to worth with so many great artist and projects the past year, including the Radio Disney Music Awards, Interscope recording artist and Grammy award winner Skylar Grey, the infamous Donnie and Marie Osmond, and a Charity Album called
Helping Hands
which debuted at #35 on the Billboard Hot 100. Notable local artist includes The Blue Aces, The Strike, Alex Boye, Mimi Knowles and John Allred.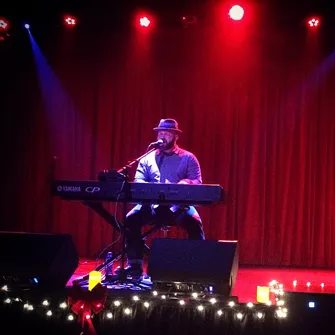 Gavin: Getting to the venue, when did the idea come about to build a new studio for Audio West?

David:
After the overwhelming success at the studio, we felt like we had outgrown the space and needed to expand. Once we found a property we over, we thought of how we can best utilize the space to make the most impact on the local music scene. The main things we saw in short supply was places for artist to perform, and rehearse, on top of the services we already offered with recording and production.
Gavin: What made you decide to add more space to the place for performances?

David:
Every place we looked at when we were thinking of relocating was either too small or too big, so we decided to take the bigger place and utilize the space for everything else that have been wanting to do.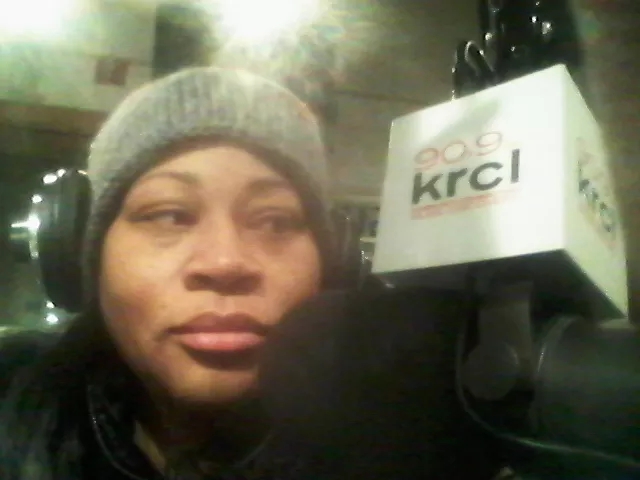 Gavin: What was the process like in setting up the place for both performances and rehearsals?

David:
The two are pretty similar, we offer our stage,
PA
and microphone selection for bands to rehearse when we are not doing shows or have recording sessions going on. The main difference between a standard venue and us would be that we also offer a lot of in-house gear for rehearsals, like keyboards, guitars, amps and drum kits, which makes it easiest for bands to rehearse without having to pack up all their stuff and set it up.
Gavin: What made you finally decide on The Stereo Room for the name?

David:
We did a lot of brainstorming on names, we wanted to have a separate name for the venue side of the business then just using the same studio name, just to make it somewhat of a separate entity and easier for the general public to decipher. The Stereo Room had a nice ring to it and left it general enough that it didn't put us in any specific corner for genre's or type of events, just really anything that involved audio.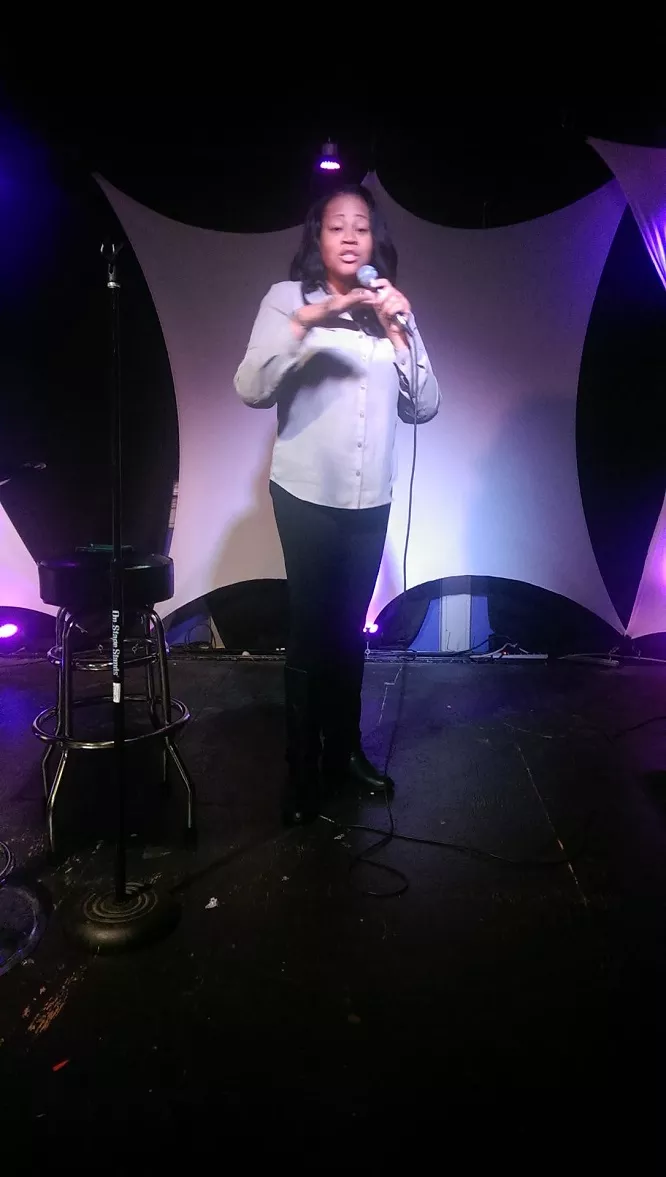 Gavin: What were the first few shows like and what was the public response to having a new place?

David:
The first few shows were amazing. I felt like a proud parent seeing one of my kids being born. It's been a dream for a long time, so to see it finally take shape was surreal. I was overwhelmed by all the positive comments that came from the crowd and the artist that performed.
Gavin: What were some of the first lessons you ended up learning from running a venue?

David:
Some of the first lessons were just all of the small logistical stuff yo don't think about. Like how early should we have the bands show up, how many people would comfortably fit in the space, how should we sell tickets and what is the right price point, and how much should we pay the bands and so forth. I have been doing events for years so actually running the sound, lighting and concerts was the easy part, just the business side of things took a lot of trial and error but I feel we have worked out a lot of the kinks and got things dialed in pretty quick.
Gavin: One of the biggest things I've heard and read about is the sound quality. Tell us a bit about what you've done to make your venue's quality stand out from the rest in Utah.

David:
One of the biggest complaints I have heard about going to shows over the years at various venues in Utah, California and so forth was sound quality and lack of an immersive experience. So one of the first things we made sure we didn't cut any corners and budgeted for a top quality sound system, mixing board, mics, and a deluxe lighting package that could rival any venue of the same size. I wasn't sure how much the crowd or bands would notice the effort we put in, but I was pleasantly surprised on how quickly the word spread and all the positive feedback after each show. Emails and text started flooding in on how much they loved the sound and the lighting and how they couldn't wait to play here again because it helped bring their performance to a whole new level.
Gavin: Being an all-ages music venue in Orem gives the city a new spot, but with Utah Country as it is, you're kinda vying for audiences with Velour, and Muse Music when they return. What separates you from what they're doing?

David:
We think the other venues are great at what they do, and hope they continue to have success. We just wanted to provide another opportunity for an artist to perform. We purposely put it on the other side of town and in the next city to not try and create any kind of rivalry. We also have a completely different vibe here. We offer a more modern and simplistic approach putting the focus on the stage and the performer and how the new technology can really help enhance the show and experience.
Gavin: There are a lot of genres of music that don't fit the pop/rock format, that aren't finding a stage anywhere in Utah County. Are you looking to incorporate those genres, or are you aiming for popular music?

David:
We have been trying to be as diverse as possible with who and what we are booking. We have had rock bands, country artist, reggae groups, metal bands, acoustic artist, hip hop shows, DJs and more. Also, we offer more than just music. We are aiming to be more of an event center than just a music venue. We have a comedy night coming up, we have done film festivals, movie nights, sporting event watch parties, plus a lot of private events for a variety of things and companies.
Gavin: What kind of impact do you hope to make on the local music scene with the place?

David:
We hope to be a destination spot for artists. Somewhere they can go to write, rehearse, record, perform and feel a sense of community in the local music scene. In the brief few months, we have already started seeing small signs of this that point to a bright future and I couldn't be happier with hope things have turned out thus far.
Gavin: What do you have in store for us over the rest of 2015?

David:
Although we have seen some early success, we are far from done. We are constantly thinking of new ways to improve things, and keep taking things to the next level. This means always adding and upgrading gear, making improvements to the overall customer and client experience, and bringing in top quality acts for the community to enjoy. I want this to be a place that each time you come there is something new or different to enjoy that wasn't there previously, instead of just sitting still and keeping the same stale environment year in and year out. We are not looking to do anything drastic since we are happy with the cube and flow of things, but I feel if your not moving forward you are moving backwards.