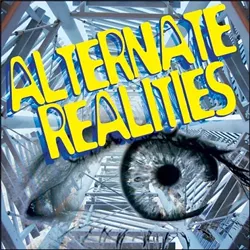 Police body cameras were marketed and designed to get cops off the hook for shootings.
Top of the Alty World

"How Police Body Cameras Were Designed to Get Cops Off the Hook"—
Gizmodo


The U.S. government is pressuring the European Union to ease restrictions on pesticides linked to numerous health disorders from diabetes to reproductive disorders.—
Civil Eats
Portions of the diary of former Sen. Dale Bumpers, D-Ark, recently made public reveal the close friend of the Clintons considered the couple to be "manic ambitious" and derided Bill Clinton's "dirty tricks" in his first gubernatorial bid.—
Mother Jones


Authors grapple with what can be done to save the labor movement in the United States since short-term employment has thwarted efforts at organizing labor in a globalized workforce.—
The Atlantic


Top of Alty Utah
A poll finds most Utahns want the Attorney General to be elected rather than appointed.—
Utah Policy
KRCL hosts Gail Miller and Palmer DePaulis of the Salt Lake City Homeless Services Site Evaluation Commission to talk about the possible relocation of the downtown homeless shelter.—
RadioActive!
Activist writer Gloria Arredondo
sheds light on domestic violence in Utah's Latino community.—
Salt Lake City Weekly


Utah Political Capitol recaps the end of the 2015 legislative session.—
Utah Political Capitol


Rantosphere
John Rasmuson reflects on the challenges of making big changes in politics and policy.
Nowadays, imperceptible change—even equilibrium—may be the salient feature of liminality, the state of being "in between." That may be good or it may be bad. I am not sure. It is bad if it is traceable to our dysfunctional government; less bad if it is merely the result of most people's dislike of change; good if the subject is tectonics. I am sure that politicians focus-group liminal places and then tiptoe around the ones that offer no advantage. When a congressman says, "We need to have a national conversation on [pick your favorite subject—racism, gun control, income inequality, immigration, global warming, etc.]," he really is saying, "I intend to ignore this problem as long as I can." It is a shameless, self-serving strategy.—Salt Lake City Weekly
The Long View

St. George businessman Jeremy Johnson has made headlines both as a philanthropist and as the alleged kingpin behind a $275 million fraudulent Internet empire. But before he was investigated for fraud, he was on the FBI's radar for his involvement in an alleged kidnapping of a man named Wayne Ogden.


What would end as a very bad day for Ogden started with some very good news—that Jeremy Johnson wanted to invest $1 million in a company that Ogden ran with his brother. The weekend before July 4, 2006, Ogden drove to the city of Santa Clara, cruising past the pockmarked black lava-rock boulders along the hills of Lava Flow Drive. He arrived at a small nondescript sand-colored home where Johnson told Ogden to meet him, thinking he was just going to pick up a check and then be on his way.

According to Ogden's account from the FBI report, he was greeted by an imposing figure, a large man—at around 6-foot-5-inches tall—whose powerful build filled the doorway. Ogden reached out to shake the man's hand when another figure just inside the door grabbed him and slammed him against the wall, bouncing Ogden's head against it.

After what he guessed may have been a few hours, Ogden regained consciousness with his feet zip-tied together and his hands cuffed behind his back while seated in a chair. Ogden would never learn the identities of the two unknown men, nor would the FBI.—Salt Lake City Weekly