This winter might not have been entirely satisfying to those looking for powder, but it was a gem to anyone who could cruise down the street on a board with a coat. So now that spring is officially starting to kick in, anyone loving a street sport are looking to dust off the old gear and find something new. In that spirit, today we're chatting with Chris Brunstetter, founder of GoldCoast Skateboards here in Salt Lake City, to talk about his business and the longboards they sell, as well as his career and thoughts on the sport. (
All pictures courtesy of Goldcoast.
)
Chris Brunstetter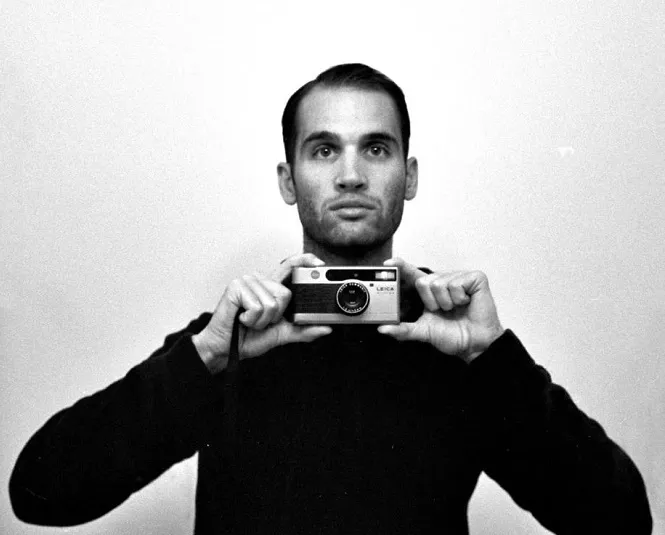 SkateGoldCoast.com
Gavin: Hey Chris, first thing, tell us a little bit about yourself.

Chris:
Hey Gavin, I'm Chris Brunstetter, I'm 35 years old. I am the Sales and Marketing Director for GoldCoast Skateboard Company. I love puns, have a beard, and my musical taste could best be described as, "Vegas Bachelorette Party, chauffeured by Biggie Smalls."
Gavin: What first got you into action sports as a kid, and what drew you more to skateboarding?

Chris:
A lot of my friends were into skateboarding in middle school, I didn't want to be left out. I liked the culture of skateboarding, the videos, music, and art, but it was 70% peer pressure.
Gavin: What was it like for you growing up in the culture at the time and seeing it grow?

Chris:
I think when I was younger I didn't see it as a "culture" per se. It was just something my friends and I were into. It took a long time for me to even realize there was a culture or industry that I could contribute to. The first time I realized how big skateboarding was getting was playing the demo for the first
Tony Hawk: Pro Skater
. It was the first time I saw skateboarding portrayed in a legit way on a totally mainstream platform. I saw people who had no knowledge of skateboarding culture suddenly know tricks, pros, and terminology that previously would have meant nothing to them. Skateboarding culture was now attainable to people without them ever setting foot on a board. It changed the industry, in my opinion.
Gavin: How was it becoming involved with the local skateboard crowd and taking part in events and competitions?

Chris:
The Dirty Hessian crew were the local heroes that I looked up to. Andy Pitts, Ryan Wenger, Greg Wrotniak, Shane Justus and Jeremy Jones were all people I could see out skating, making videos, taking photos, and really supporting the SLC skate scene. It was something I wanted to be a part of so bad; the only problem was that I was nowhere near the level of skateboarder that they were, so I started looking for other ways to become a part of the scene. I got a job at Salty Peaks and ran a lot of the contests and events they put on. Making flyers, judging contests, and marketing for the shop was where I found that I didn't have to be able to land tricks to be a part of things.
Gavin: What eventually made you take the leap to working for the companies who produce boards and products, and what kind of a challenge was it getting in?

Chris:
I started working at Salty Peaks at 17 and worked there for 2 1/2 years. I was not a great employee. Dennis Nazari, the owner of Salty Peaks, put up with a lot of nonsense from me and the kids that worked there at the time, and eventually it became too much for both of us. He was trying to run a business and I didn't understand a lot of what that meant. During that time though, I realized that there was a career beyond the shop, working with brands. I had made some connections with reps that had come into the shop and thought, "I want to do that!" Nate Coan had just been hired as the rep for Forum, Foursquare, Special Blend, and C1RCA. Nate came in to let Dennis know that he wasn't working for Burton any more and I just told Nate that if he needed any help, to call me. I then called him twice a day for a month and he finally said I could come in and staple order forms together for him. It wasn't a huge challenge, I was in the right place at the right time and really pursued it. It wasn't as glamorous as I imagined it to be at first. My first desk was literally a milk carton. But, from there, things grew pretty quick. We picked up Electric, Nixon, and Neff. We were really fortunate because we picked really good brands to start with. We worked with the same companies for over 10 years. Nate and I have worked together for over 15. The agency that we started still represents Nixon, and also GoldCoast, Poler, Loser Machine Co., and OurCaste. I miss it some days but love that we made the transition to building our own brand.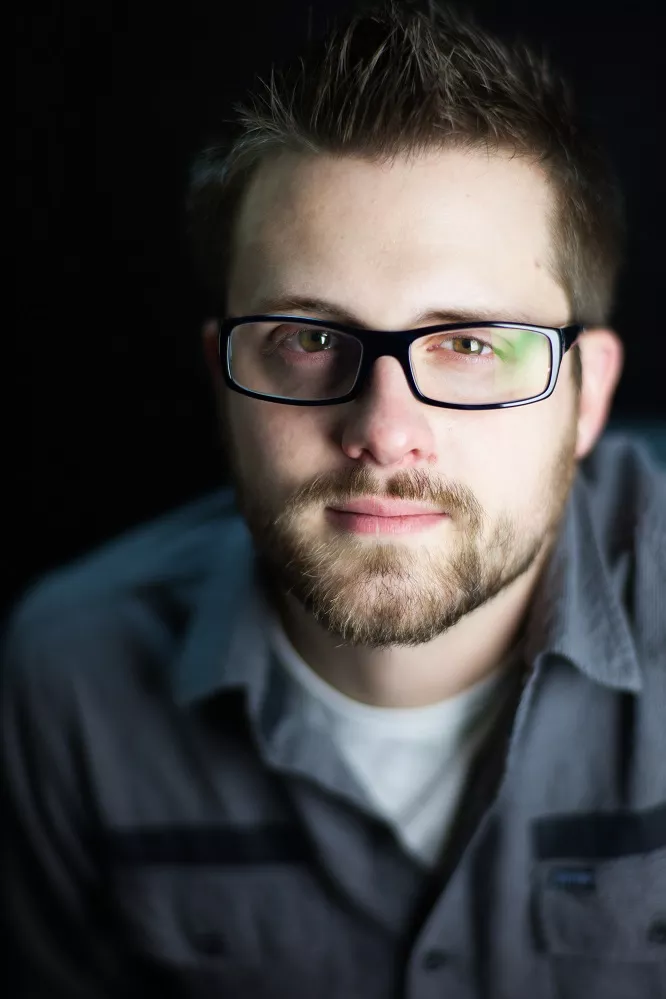 Gavin: During your years as a sales rep, who would you say you had the most fun working for and why?

Chris:
Oh man, I have such amazing experiences from that time. It may sound cheesy, but I got everything I could have ever wanted from that time in my life. It was a dream come true. I met friends that have lasted most of my adult life. I got to travel the world with them. We got to see things that would never have been possible without the skateboard industry. That whole thing about doing what you love and never working a day in your life? I found that to be 100% the case. The Nixon crew taught me about the importance of design, about setting your sights way bigger than skateboarding. They influenced my taste in brands more than anyone else. The Electric crew truly burned brighter than anyone else. They knew how to turn things up to 11 wherever we went. Their first real sales meeting in Mexico is stuff of legends in the industry, and I got to witness it first hand. Destroyed rental cars, destroyed houses, insane parties, all while getting business handled. Forum, FSQ, Special Blend and Jeenyus (RIP) showed me what could happen when you catch lightning in a bottle. The crew during my time there was as tight as I've ever experienced. It truly felt like family. It was an amazing ride, and I got to see brands go from start-ups to successful to getting acquired by bigger brands. It gave me a lot of respect and insight into that process, and showed me that this industry was way more than a bunch of people who didn't feel like growing up. It was a legit business. That was sort of a fun aftershock that I got looking back on it.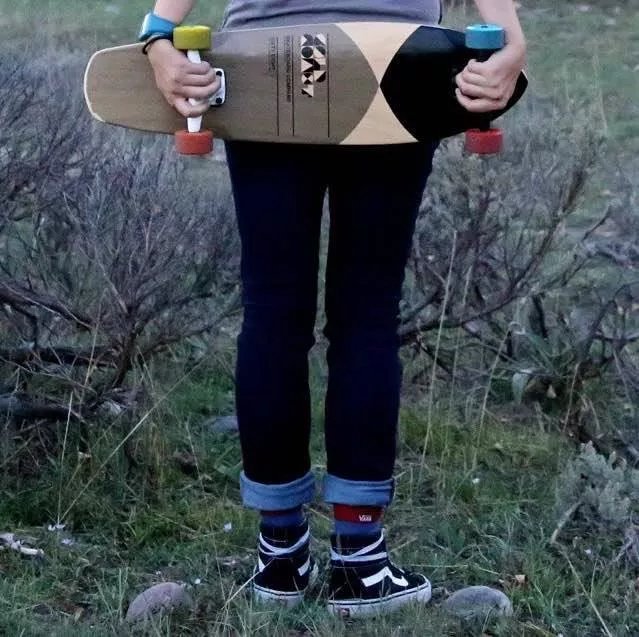 Gavin: When did the idea come about to start up your own skateboard company?

Chris:
When we made the decision to part ways with the snow brands, Nate and I were in a bit of a quandary. We had experienced this from most of the companies we worked for, where they sold to a larger company and lost some control of where things went. We didn't want to be in that position again. We thought that the best way to avoid that was to start our own thing.
Gavin: What made you decide to go with longboards and cruisers above other options in the sport?

Chris:
Because we knew we could do it better than the other companies in that category. We saw a lot of similarities to snowboarding in the early '90s. A lot of excitement around the category, but no brand really coming in with a new perspective and shaking things up. Everything looked the same and we thought we had a cool perspective to offer the space. We wanted to be the bridge between longboarding and skateboarding, a brand that anyone could get behind no matter what kind of board they rode.
Gavin: What was the first year like running the company and making name for yourselves?

Chris:
Really exciting. Really stressful. We were traveling around the country, meeting with shops, introducing them to what we were doing. The cool thing was that our vision was really well received. People just had to meet our crew and see our stuff and immediately got it. We learned so much the first year, and knowing what I know now, I would have been way more freaked out during that time. It's hard making a name for yourself when you're a young brand that is self financed. We had no marketing budget, everything was going in to building the product and getting it to market. We had to be really creative with how we got our name out, because a big ad campaign was not in the cards for us.
Gavin: How do you go about designing a new board for the company, from concept to the final product?

Chris:
Dustin Ortiz is our Design Director and is the vision behind the visuals of GoldCoast. He comes up with graphic concepts and then brings them together with Brock Harris, our Product Director. Brock is like a mad scientist, just constantly developing new shape concepts, construction ideas, etc. They get together and pair up graphic concepts to shape concepts, we then bring in the rest of the team to whittle things down, get samples made, test them, and make the call on what is going in to the line.
Gavin: What would you say has been your personal favorite board you've created over the years?

Chris:
The Soft Pack is my favorite board we've done. We made it in honor of our photographer friend Steven Stone. He loves cats and cigarettes, and so we put a smoking cat on the bottom. We even made the tail of the board gripped with cork to look like a filter. He ended up getting that concept tattoo'd on his arm. I came up with the tagline "Aggressively Casual" for that board, and it's one of my favorite pieces of copy that I've written.
Gavin: As you've expanded in both Utah and California, how challenging has it been turning yourself into a national company from a regional one?

Chris:
We say, "California Design, Utah Engineering" because Dustin lives in Encinitas, but we develop and assemble the boards in Utah. Our goal was a global brand from the beginning, so the biggest challenge was going from a national brand to a global one. We knew how to sell skateboards in the US, but doing it in Europe, Asia, Australia, and South America took some figuring out. The biggest challenge has been logistics. Skateboarding unites people all over the world, the hard part is getting them from Utah to everywhere else! Rob Sanderson is our coordinator for all that. The man is a beast with a FedEx label. We have a warehouse in Amsterdam and one in Brazil, in addition to the one in Salt Lake, which Rob laid the groundwork for.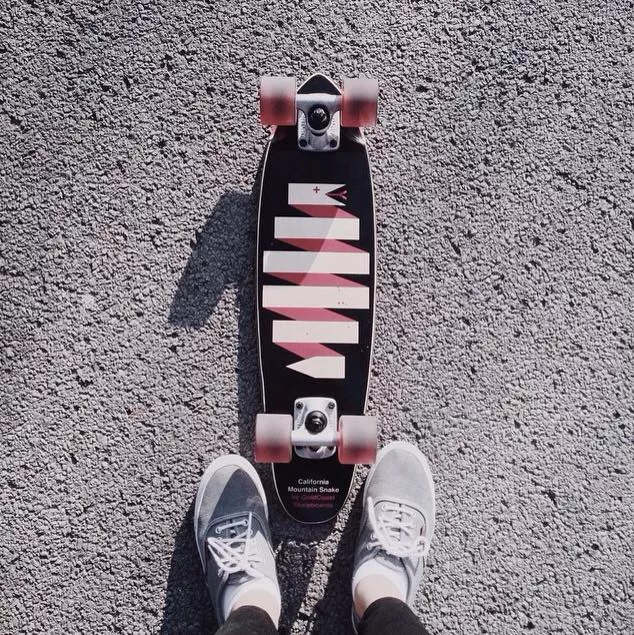 Gavin: As of now you don't have a skate team or any professional reps. Is that by design or simply because you haven't developed a team yet?

Chris:
We don't have a pro team in the traditional sense. We wanted the product to be the focus, rather than a pro. Instead of paying someone to say that GoldCoast is the best, we flow product to our friends who are artists, musicians, designers, snowboarders, skateboarders, photographers and travelers. Our Compadres, as we call them, show skateboarding in the context of this commonality of creative people who are all doing their own thing and also skate. Skateboarding is a metaphorical vehicle as much as a literal one. Pro teams are rad, and we may get to the point where we can support that, but as of now, we want anyone doing something cool and unique to be a part of GoldCoast, not just the gnarly dudes.
Gavin: What are you looking to roll out for 2015 now that the weather is warming up?

Chris:
We have a new line of products that launch next month, including new shapes, graphics, and most importantly our brand new trucks. We developed these truck designs over the last year and a half and now get to see them hit the market! They are beautiful, and they skate amazing.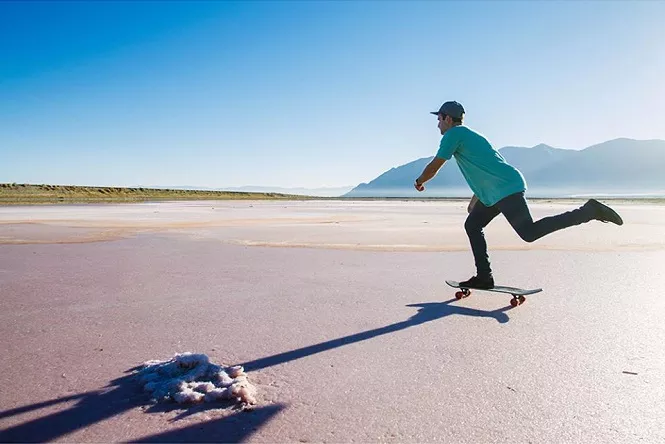 Gavin: Where do you hope to take the company over the next couple years?

Chris:
We want to continue to be the Design Leader in Skateboarding and bring it to more people all over the world.
Gavin: What can we expect from yourself and GoldCoast over the next few years?

Chris:
I hope to learn more about running a global business, and become better at that. Probably a lot of movie references in my copywriting. More puns. More gray hairs. From GoldCoast, expect to see the best performing, best-designed products on the market, and hopefully another smoking cat.