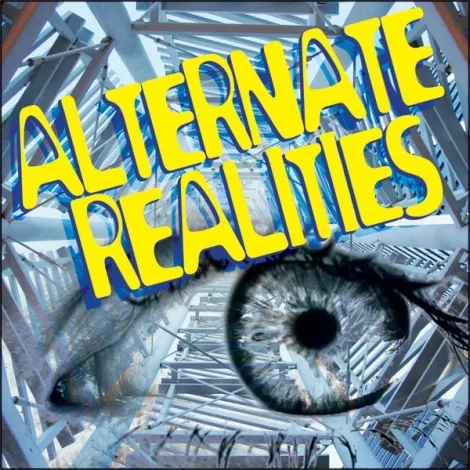 The White House says it is re-evaluating its policy toward Israel since recently re-elected Prime Minister Benjamin Netanyahu rejected a two-state solution with Palestine.
Top of the Alty World

"An Angry White House Vows to Confront Netanyahu, But Will It End Key U.S. Support for Occupation?"—
Democracy Now!

Foreign Affairs
considers the impact of legalized marijuana across the globe.—
Foreign Affairs


According to the statistical predictors of success in a presidential primary nomination, Tea Party darling Sen. Ted Cruz, R-TX has no shot at actually getting nominated.—
FiveThirtyEight


New rules for fracking on public lands have been met with praise and controversy.—
ProPublica


Top of Alty Utah
Utah Political Capitol dissects the controversial transportation funding mechanism that got passed in the final 90 minutes of the 2015 legislative session.—
Utah Political Capitol


Utah's Dems are planning on holding an online presidential primary in 2016—
Utah Policy


Indicted St. George businessman Jeremy Johnson had close ties to local law enforcement in Washington County including private real estate deals and funding the construction of county facilities.—
Salt Lake City Weekly


Historic building in Salt Lake City's downtown to become new lofts.—
SL City News


Rantosphere
Salt Lake City Weekly's Brandon Burt explains how he came to embrace Utah's Senate Bill 296 that provides discrimination protections for LGBT Utahns while also seeking to protect religious liberties.
Today, it's heartbreaking to think that, all their lives, many LGBT people may have to put up with the BS I went through during my short time on that job where I had to remain closeted. SB296 provides a measure of sanity and protection on most jobs. OK, so gay Scoutmasters still can't come out of the closet. Neither can lesbians working in the Church Office Building.

But a young gay man working in the same position I was, doing PC support and stringing network cable in the IT department of a local heavy-equipment manufacturer, can now safely claim his full potential as a talented member of staff and not worry that some homophobic manager will take offense and fire him.

This is how I stopped worrying and learned to love SB296. It is a great step forward. But where does that one step really take us?—Salt Lake City Weekly
The Long View


Foreign Policy looks at the mystery of Parks, Pennsylvania, where in the 1960s hundreds of pounds of Uranium went missing, fueling concerns the material may be poisoning the community or perhaps even stolen.
The nuclear mess in Parks could hold clues to yet another mystery in this Pennsylvania community, one that has bedeviled nuclear analysts for decades. Beginning in the early 1960s, investigators from the Atomic Energy Commission (AEC), the agency that regulated U.S. nuclear facilities at the time, began to question how large amounts of highly enriched, weapons-grade uranium had gone missing from NUMEC. Any nuclear site had a certain amount of loss, from seepage into walls and floors, for instance. In fact, between 1952 and 1968, lax standards at 20 of the country's commercial nuclear sites resulted in an apparent loss of 995 kilograms (2,194 pounds) of uranium-235. But investigators found that at NUMEC, hundreds of pounds went missing, more than at any other plant.—Foreign Policy