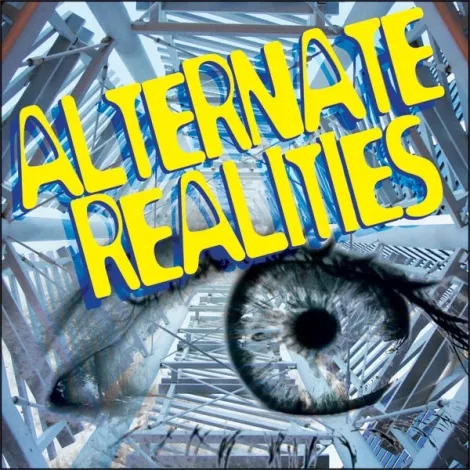 Federal data shows that the funding gap between rich and poor schools in the nation grew by 44 percent over the last decade.
Top of the Alty World
"The gap between rich and poor schools grew 44 percent over a decade"—
The Hechinger Report


A new poll shows a majority of Florida residents favor legalizing medical marijuana and decriminalizing recreational weed use.—
Rolling Stone


A weak first quarter in the United States' economy could throw a wrench into plans to raise the federal interest rate.—
The Economist


A documentary filmmaker explores water scarcity in California, connecting it to the state's big agriculture industry.—
Democracy Now!


Top of Alty Utah


Sen. Jim Dabakis, D-SLC, announced his candidacy for mayor of Salt Lake City.—
Utah Policy


KRCL talks about Utah's abysmal air quality with Ted Wilson of the Utah Clean Air Partnership.—
RadioActive!


New popup parks provide an interactive experience to SLC's downtown visitors—
SL City News


President Obama visited Utah recently; here is a full transcript of his brief remarks on solar-energy jobs.—
Salt Lake City Weekly


Rantosphere


Climate activist and oil auction monkeywrencher Tim DeChristopher calls on churches to take an active role as moral leaders on climate change.
Part of the role of the church is to remind us that we are more than consumers. Like many organizations, churches can bring to life our role as citizens, community members, and family members. In addition, churches are uniquely suited to develop our identities as children of God, pieces of an interdependent web of existence, or bearers of divine sparks of creativity. Connecting with these nonconsumer ways of being in the world is an adequate definition of empowerment, which is the basis of any social movement. A movement empowered by the elevation of these nonconsumer identities is a necessity for the revolutionary change that the climate crisis demands of our energy, political, and social systems.—Truth Out
The Long View


Salt Lake City Weekly
reporter Colby Frazier relates the spectacle of a presidential visit to Utah.
Before I could even get any good notes down, Obama was wrapping up, a whopping eight minutes after he'd begun. He said he told Herbert that Utah was a nice place, and that maybe sometime when he doesn't have to work so hard, he'd like to visit some of the national parks.

Then the audience applauded, Obama shook some hands and he walked away.

Some of the local dignitaries, like Becker, hung around and talked shop, saying how important renewable energy is to Salt Lake City and Utah.

But I was interested to hear what Bishop had to say about public lands. Bishop has been spearheading something called the "Public Lands Initiative," which aims to reach consensus at the Utah level on some of the more barbed issues surrounding public lands.
Bishop has a shock of white hair (way more hair than I have up there), and he must have just returned from a horseback ride through Utah's booming oil and gas fields because, man oh man, Bishop has a killer tan.

As I walked up, Bishop was just starting to talk about how much energy—the dirty kind and the clean kind—is "locked up" on federal land in Utah.

"This country is already becoming a leader in energy production," Bishop said. "We could be the dominant power in energy production, so we could be of value to our allies… if we could unlock the energy sources on our federal lands out here, renewable as well as fossil fuel. I think that's one of the things Utah has going for it and we need to do that. We can make this country move farther, we can provide the jobs, we can even provide a better and more stable foreign policy for this country if we just were to unlock all of the potential that Utah has."

I asked Bishop how unlocking all of this energy would jive with preservation and the state's thriving, and growing, outdoor recreation industry. "There's plenty of opportunity to do that," he said. "There's so much land that you can have conservation and you can have economic development and outdoor recreation at the same time."

And I wondered what he had to say about all of the oil and gas wells that the BLM has approved in Utah. As Bishop noted, energy production—much of which has taken place during Obama's tenure as president—has boomed in the United States and in Utah. —Salt Lake City Weekly