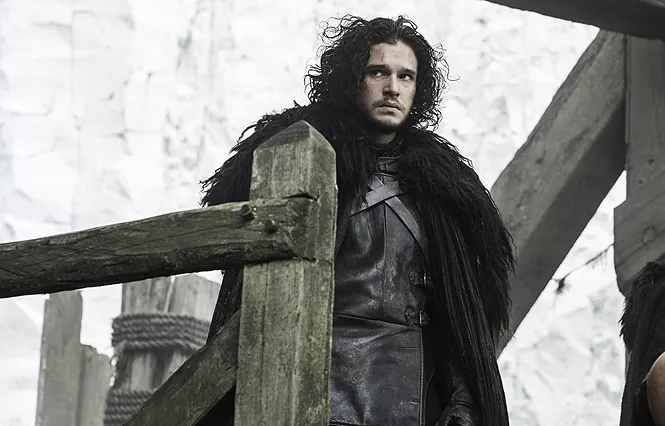 What's new on the tube tonight:
Game of Thrones (HBO) Season Premiere: Finally, GoT truthers ("I refuse to watch anything until Game of Thrones returns!") have something to live for once again. You know, there are other worthwhile series on TV—I write about 'em here every week. But I digress: With Tyrion's (Peter Dinklage) none-too-dignified escape complete, Varys (Conleth Hill) provides him with a new mission beyond drinking himself to death in hiding ("Can I drink myself to death on the road?" he asks). Meanwhile, Daenerys' (Emilia Clarke) rule in Meereen is being undermined—and don't even ask about the dragons. Among the questions not answered in Game of Thrones' Season 5 premiere: Which will crash first under massive demand, HBO Go or HBO Now?
Silicon Valley (HBO) Season Premiere: Speaking of "Datageddon" (my new favorite tech-nonsense term, courtesy of Hooli CEO Gavin Belson), every venture-capitalist company in Silicon Valley is now courting Richard (Thomas Middleditch) and Erlich's (T.J. Miller) startup Pied Piper and their compression platform, while thinly veiled Google stand-in Hooli is plotting to crush them before they can even begin. As he did with corporate culture in Office Space, Silicon Valley creator Mike Judge has painted a hilariously real picture of code monkeys as ill-equipped superstars, full of overly lavish (and overly awkward) parties and gone-in-a-nanosecond tech victories, and the stakes are even higher in Season 2—or, at least, the jargon is deeper.
Veep (HBO) Season Premiere: If you thought the country was screwed with House of Cards' Frank Underwood as the commander in chief, wait till you get a load of Selina Meyer (Julia Louis-Dreyfus) and her SuperCut ascending-by-default to the office of president: She and her staff discover something they're even more inept at than managing the vice presidency. Which leads to glorious excesses of profanity, trash-talking (Veep staples) and a scriptless Selina faking her way through her first speech as president ("I detest jazz, but this is impressive," quips her strategist, played by the indispensible Gary Cole). Now, it's up to this motley crew to get Selina elected for real; she'll be campaigning and "building a roadmap to peace" simultaneously ... all of which probably end in more frightening political truth than House of Cards, if not C-SPAN.
Nurse Jackie (Showtime) Season Premiere: Yep, still on.
2015 MTV Movie Awards (MTV) Special: Amy Schumer's hosting ... so there's that.
Seeds of Yesterday (Lifetime) Movie: The long-unawaited followup to Flowers in the Attic, Petals on the Wind and If There Be Thorns is finally here, and it's incesterriffic!