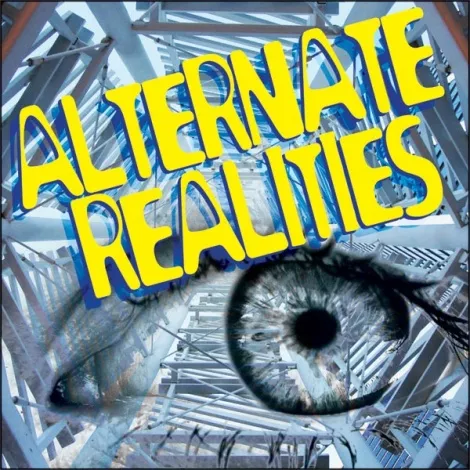 An activist group seeking to end sexual violence on the campus of Columbia University projected phrases like "Columbia Protects Rapists" onto a campus library during a weekend for visiting prospective students.
Top of the Alty World
"Columbia Student Group Advertises School's Inadequate Sexual Assault Policies to Prospective Students"—
Animal


In Colorado, retail weed security is a growth industry.—
Rolling Stone


A recent analysis of census data finds a shocking number of adjunct college professors rely on some form of public assistance such as food stamps.—
Slate


A new study found kids in schools that had to share iPads learned better than students who each had their own device—
Mother Jones


Top of Alty Utah


A poll shows most Utahns gave the 2015 Legislature a passing grade.—
Utah Policy


Salt Lake City Councilman Charlie Luke talks about poverty and affordable housing in the city—
Utah Poverty News


The passage of a sweeping criminal justice reform bill means that you're now much less likely to go to jail in Utah over a traffic ticket.—
Libertas Institute


Rantosphere
Sen. Todd Weiler, R-Woods Cross, breaks down the recent court ruling that denied the Utah GOP an injunction from allowing Senate Bill 54, the Count My Vote compromise bill of 2014 from going into effect before the 2016 election. Weiler lists the top 10 things the public should know about the ruling and its implications
8. James Evans is playing a dangerous game of chicken and has been for almost a year. The most likely result is that there will be no state candidates on the ballot next year with the Republican label next to their names.

9. Before the hearing, James Evans filed a sworn declaration with the Court. He testified: "I can state with certainty that the party cannot adopt the monumental amendments required … to make it consistent with Senate Bill 54's requirements in time to meet the deadlines imposed." But the Utah Democratic Party has already made the changes. And the Utah Republican Party has already announced it intends to make similar changes to switch from a presidential primary to caucus next year. The only reasonable conclusion to be drawn is that the Party cannot change in time because it simply doesn't want to!—Utah Politico Hub

The Long View
Strawberry farmers in Oxnard, Calif, struggle with the dual threat of pesticides and dangerous tar sands drilling.
Juan Delgado was growing impatient. He threw his notes off the lectern.

"You are not listening!" he said.

The planning commission, familiar with angry environmentalists, remained calm.

"The state will regulate," said Brian Baca, who is in charge of granting permits to oil companies, which allow them to inject the Ventura County earth with chemicals and steam that turns the ground molten hot.

Delgado, 61, is old enough to know the state won't regulate. The state didn't regulate when his mother worked too many hours on the farm for too little pay, developed arthritis and died of cancer. It didn't regulate the industries that may have killed his brother, who breathed chemicals much of his 60 years and died of colon cancer. The state didn't regulate when a driller's chemicals oozed into the local groundwater and ruined a whole field of broccoli near Delgado's house. And the state didn't regulate when a Chevron employee was boiled alive in a pit of that molten ground. In fact, as Delgado followed that news horrified, the governor pushed to deregulate the tar sands industry even more.—Latterly