Hello to all you misty-eyed, nose-sniffling, pollen-breathing, skin-itching, cold-feeling, can't-we-get-a-damn-break-around-here enthusiasts! We finally get slammed with one of the biggest winter storms of the year and immediately after we have to suffer through one of the quickest pollen bursts in a while, instantly making it appear as if we're both sick and suffering from allergies at the same time. In lieu of a 337 Wall update, here's some random artwork from the streets of Downtown SLC.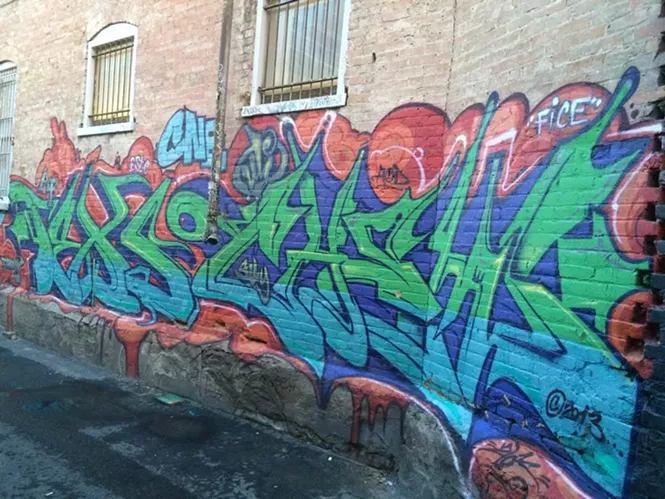 First up, this Thursday will be the Foodtreprenuer Festival, which essentially celebrates local entrepreneurs who make food. Over 30 different companies and small businesses will be on hand to talk about their stories and sell tasty delights for you, all to the tunes of Hot Club Of Zion. You can
get tickets here
, but hurry, the show tends to sell out quickly.
That same night the
Sugar Space
will be displaying an art exhibit called "The Road," featuring Will Thompson and Haley Nord. No, this is not a presentation of a book with no happy ending, it is a photographic exhibition where two friends explore the west. Snag tickets for this showing before they vanish as well.
Meanwhile over at
UMOCA
, assistant curator Bartholomew Ryan will be holding an Art Talk. Completely free and open to the public, Ryan will take you through his works and discuss the process behind his works. These are usually pretty cool, especially if you want to get inside the artist's head. I highly recommend checking it out.
Starting on Friday, April 24, the
Bijou Market
returns for two days in the heart of Provo. Over 60 handmade vendors and vintage creators will be on hand selling you items like clothing, food, jewelry, toys, home decor, gadgets, art and a wide array of miscellaneous items. Totally free to attend, you might find some cool items in the mix. Head down and check out the market.
Also on Friday, the
Captain Captain Studios
will have their annual open house. Much like Poor Yorick, the creative minds behind these doors rarely open them to the public to check out what they've been working on. You should head over and check out all their awesome artwork, absolutely free to view, and spend a moment talking with these guys over their works.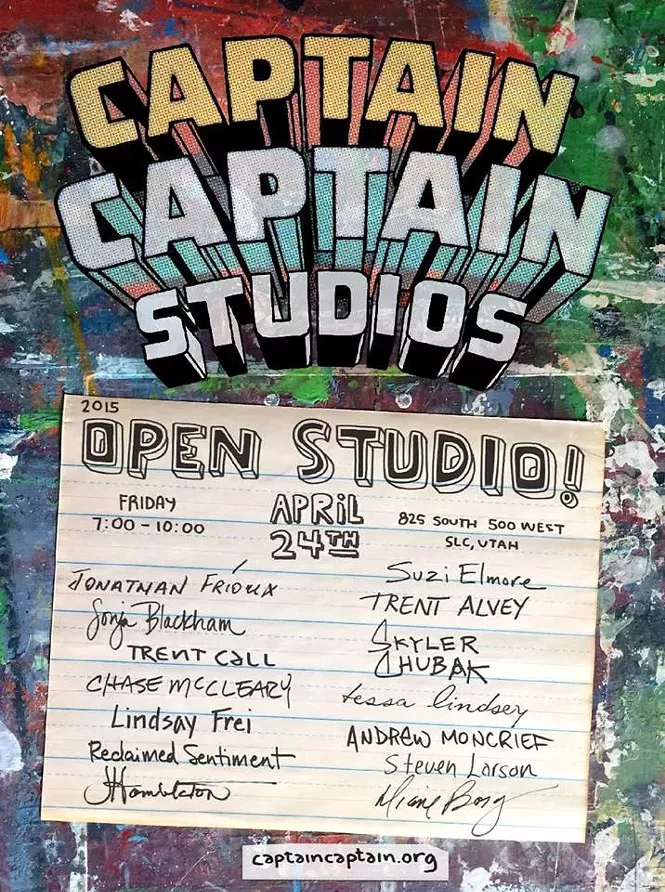 On Saturday, April 25, The Rail (you remember that place, right?) will be holding the latest SLCC Runway event. This is an opportunity for you to see the latest works from the senior class of the Fashion Institute. Many of the people who go through this program become major designers in the city, so you may be seeing some great creators as they make their rise.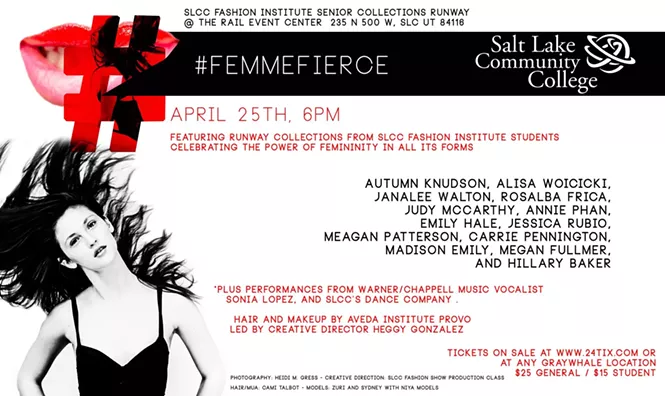 Most of the following week is made up of concerts until you get to next Thursday, May 30, when the
Beehive Bazaar
Spring Show kicks off. Taking over two different weekends with nearly 100 different artists, the Bazaar will offer multiple chances for you to check out more DIY-related creators who have painstakingly put together their works for you to purchase. The first weekend runs until May 2, and the following weekend will from May 7-9.
On May 2, comic book fans will rejoice as
Free Comic Book Day
returns to (most) every comic book store across the state. We'll actually discuss
more about
this next week when we break down what everyone will be doing across the state, but int he meantime, throw it in your calendar!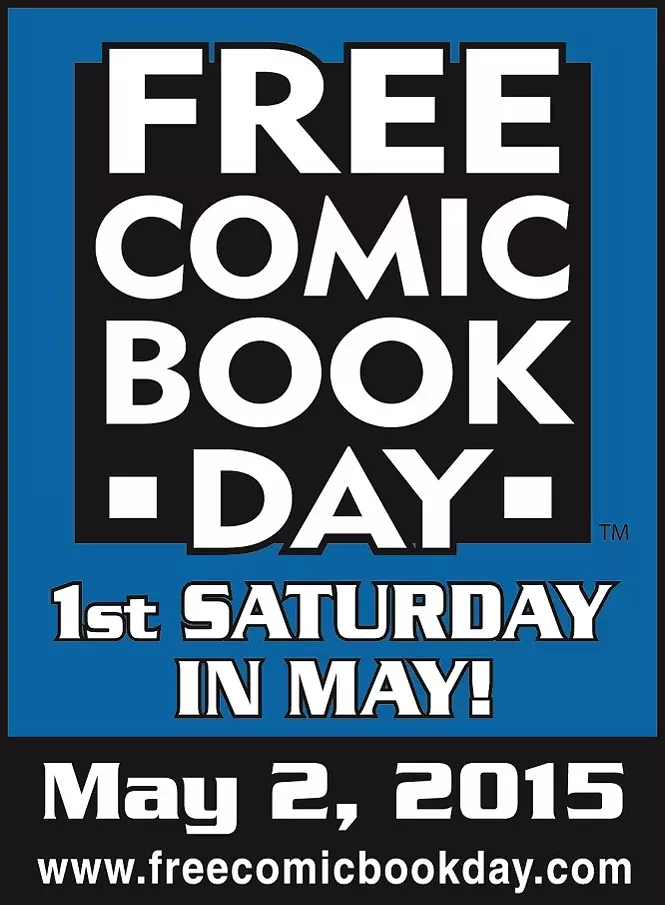 When you're done picking up your free comics, May 2 is also May Day, where all the hard working people of the world celebrate "the victories and movements of last year and the year to come." Depending on where you're at, this is either a major party or just a moment of reflection. Locally we'll have a giant rally at Washington Square starting at Noon featuring speakers and other guests.
As for the blog, we'll continue keeping the mystery, other than the fact that we'll look at the latest visit to Gallery Stroll. As always, we'll see what happens.