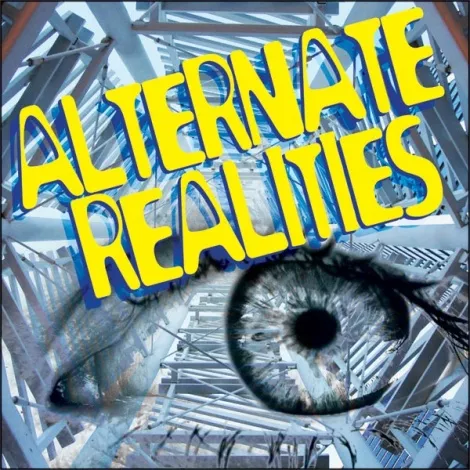 Hillary Clinton is now denouncing the criminal justice policies of mass incarceration that she and Bill once championed in the '90s.
Top of the Alty World
"Hillary Clinton and the Tragic Politics of Crime"—
The Atlantic


Mother Jones offers a photo essay on the Baltimore riots, protests, clean up and recovery.—
Mother Jones


Meanwhile the
Baltimore City Paper'
s photo editor was beaten by police during a protest in Baltimore (VIDEO).—
Baltimore City Paper


The High Country News takes a look at key legislation in each state that like Utah wants to take back public lands and put them under state control.—
High Country News
Top of Alty Utah


Utah's Medicaid expansion debate could drag on longer than expected.—
Utah Political Capitol


A recent poll shows most Salt Lake City residents believe panhandling should be illegal.—
Utah Policy


A lack of funding will affect security at Utah liquor stores starting in July.—
Salt Lake City Weekly
An amendment to state law has advocates worried that undocumented immigrants will no longer utilize driving privilege cards.—
Salt Lake City Weekly



Rantosphere


A Utah Politico Hub contributor considers the two paths the state Republican Party can take and why they should consider embracing the Count My Vote compromise.
After talking to some of the delegates I came to realize that it is easy to have tunnel vision and forget who we are representing. We like to complain about politicians who have been in office for many years, but isn't that true of many of the delegates and members of the central committee? Without realizing it, as delegates, we have become the establishment. Perhaps we need to take a step back and remember who we represent, and go and ask them how they feel about this. I did, and they definitely prefer the second option. If we are scared that signature gatherers will beat the winners from convention, perhaps we don't represent the rest of the party as much as we think.—Utah Politico Hub
The Long View
Fusion looks at a meeting between some of the global dissident elites including Chinese artist and rabble-rouser Ai Weiwei.
In 2008, Ai began collecting and publishing over 5,000 names of children who died in an earthquake in Sichuan, China when their schools collapsed due to shoddy government construction—at a time when authorities refused to acknowledge the earthquake's death count. As a result of his repeated writing and art-making about politically sensitive topics, Chinese authorities shut down his popular Sina-hosted blog in 2009. When he visited the Sichuan region shortly after that, police beat him so violently that he had to have emergency brain surgery a month later in Munich. In 2011, he was detained for nearly three months related to alleged tax evasion by his design firm, during which time he was accompanied day and night by two guards, a horrifying experience that he later turned into art. When he was released, authorities refused to give him his passport, meaning that he hasn't been able to leave China since 2011.—Fusion