In a rare treat this week, we've got six, count them up, six release shows happening this weekend for you to listen to and buy new local music. We'll get the one whole online release out of the way first, which comes to us from the band
Umbels
. By all accounts this appears to be a solo indie folk project by "Harold X," who has taken acoustic recordings he's made over the past few years and mixed them together to make this self-titled debut. You can get a copy for whatever you'd like to pay on
Bandcamp
.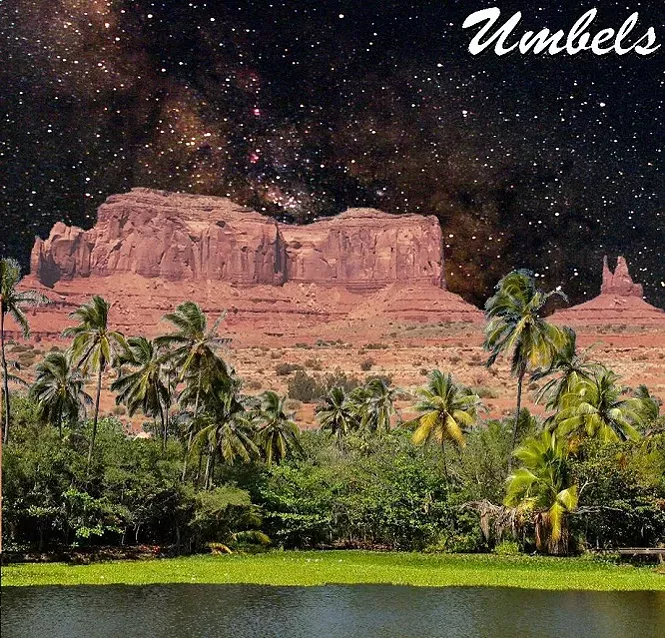 Getting to release shows, we have three happening tonight. The first one is happening at Bar Deluxe with the latest album from
Lorin Walker Madsen
. The former Blackhounds lead singer went solo a few years ago after the band broke up, and even formed his own label under the name Salt Lick Records. The last album Madsen put out was back in October 2013 with his first full-length,
The Kind Of Man I Am
. His latest release, Raise Your Glass, has a more in-depth storyteller vibe than the previous album, but he's still got the rough country vibe going for him, which should attract anyone who loves music like Hank III. You can snag a copy of
Raise Your Glass
tonight at Bar Deluxe with Randall Conrad Olinger and Tom Bennett opening the show. Tickets are $12 at the door and music starts around 9 p.m.
Meanwhile down in Provo,
Festive People
will be releasing their debut album. This is a five piece pop/rock group comprised of Skylar Hansen, Brennan Tolman, Dillon Boss, Adrian Maruri and John Lane. It has a very uplifting vibe to it, but you wouldn't know it unless you've seen them live as the band have gone to great lengths to limit what is released to the general public. Even their promo videos and live footage are carefully crafted. If you want to hear the full experience, you'll need to make your way to Velour tonight and snag their self-titled EP. Spirit City and The Saturday Giant will also be playing this show, tickets are $8 and doors open at 8 p.m.
Just a couple blocks away from that show,
Baby Gurl
will be releasing their latest effort. The funny rock duo of Jordan Fairbanks and Chris Wadsworth have been doing awesome as a novelty act that will brighten up any show they're put on, both in the rockin' and irreverent humor sense. The last time we heard from them was back in 2013 with the release of their first full-length,
A Name And A Blessing
. The group are working on a second album t the moment, but in the meantime they're releasing a split EP with Portland-based rockers Gaythiest. You can pick up a copy as both bands will be playing ABG's tonight along with Die Off, tickets are $5 at the door with music starting at 9 p.m.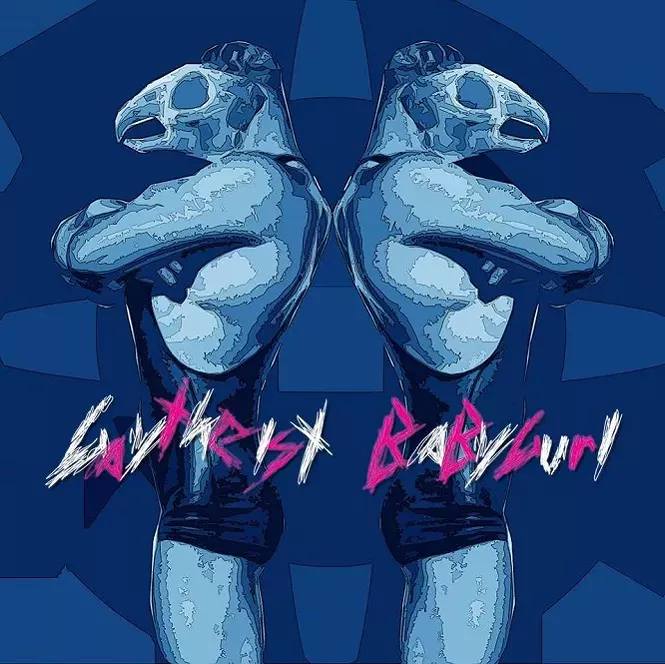 On Saturday, we have another trio of shows, the first at Velour featuring what is probably the seventh return of
Gypsy Cab
. This is a bluesy noise-rock band from Provo made up of Pat Boyer, Jesse Quebbeman-Turley, and David Eugene Nelson. Those three names should sound mildly familiar to local music fans as they're involved with several projects to date. This particular project was formed while they were in high school, and as the three have moved onto other stuff (like Desert Noises or The 2:13's), they reconvene about once a year to perform a show. This time around they'll be releasing a new CD, but much like a band that doesn't play often, there's zero info about it online. So if you love them, go snag a copy at Velour tomorrow night as they play with Queenadilla and Arvos opening the show. Tickets are $8 and the show starts at 8 p.m.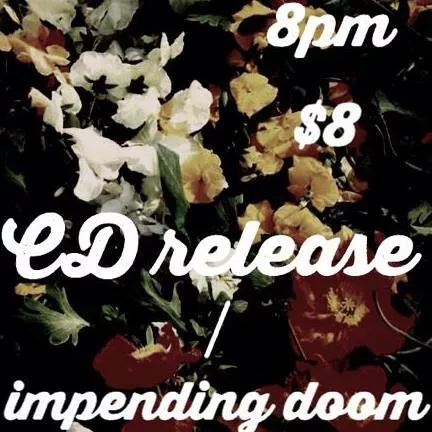 Back up in SLC, the State Room will play host to the record release for
Bullets & Belles
. I won't need to say much more, because you can read more about it
in this week's issue of City Weekly
. Once you're done reading that, head over to the State Room where you can get a copy of their new album,
Ready
, with Henry Wade opening the show. Tickets are $12 at the door, and music starts at 10 p.m.
Finally, up at The Garage, we'll see the debut release from
Please Be Human
. This is a five-piece Americana band featuring Randy Mauerman, Joe Felt, Christian Mills, Nathan Pugh Skins and Hillary Mauerman. The group have actually been together for over four years and have earned a fine reputation across the state as a live band. The band spent some time with Mike Sasich at his Man vs. Music studio hammering out their first album during the winter and early spring of this year. You can grab a copy of
Rocky Mountain Passive Aggressive
tomorrow night at The Garage with Talia Keys and Candy's River House opening the show. Tickets are $5 and the show starts at 9 p.m.
Love music, head out, buy local.