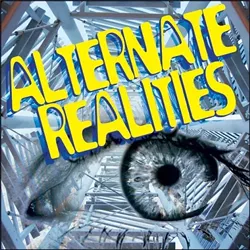 Climate change advocates blast President Obama's decision to allow for oil drilling in the arctic.
Top of the Alty World
"Obama OKs Shell's Plan to Drill for Oil in the Arctic"—
Mother Jones
CIA whistleblower Jeffrey Sterling speaks out on the prison sentence he received for leaking information to a
New York Times
reporter.—
Democracy Now!

One Guantanamo Bay detainee's case has stalled for 2,477 days and counting.—
ProPublica


Marijuana businesses struggle against old tax laws, with some facing tax rates of 70 percent or higher.—
Rolling Stone


Top of Alty Utah
Rep. Rob Bishop, R-UT, talks with Utah Politico Hub about the Clintons, Obama's amnesty programs and more.—
Utah Politico Hub


Utah parents grappled with a national science standard that some thought would teach children too soon about potentially controversial subjects such as evolution and climate change.—
Deep SLC
Former state lawmaker Dan Lilljenquist is considering challenging James Evans as head of the state GOP.—
Utah Policy


Salt Lake City is looking for citizen feedback on how to make Parley's Way better for motorists, pedestrians and cyclists.—
SL City News




Rantosphere


Stan Lockhart for Utah Politico Hub blasts the state GOP's latest proposals to counter the effects of the Count My Vote compromise bill.
The Utah Republican Party's most recent proposals of a $10,000 fee for candidates to run as Republicans and a purity test for all Republican candidates are just more evidence of being out of touch with reality. This exclusionary thinking goes against the fundamental purpose of a political Party and makes the Party irrelevant in the entire discussion of getting more people involved in Utah's political process. The more the Party makes outlandish proposals, the more they prove the CMV hypothesis that those with power within the Utah Republican Party are so power-hungry they won't give up that power even if by doing so more Utah voters will get involved. It is a sad state of affairs.—Utah Politico Hub
The Long View


As Texas legislators ramp up their battle against abortion access, an informal network of volunteers fights to give women a choice.
Fund Texas Choice is part of a growing network of volunteer-led organizations that has coalesced in recent years as access to abortion services in Texas erodes. The network fits no mold. Some volunteers are in their 20s. Some are in their 30s. Some are self-described "gray-haired feminists." Some are in college. Some have just graduated and are working their first jobs. Some are working in reproductive health organizations; others are new to the movement. Most are women, but there also are young men who see this work as their way to fight for equality and justice. Some groups are more structured; others are more loosely organized and new on the scene

There's no official affiliation, but they work in tandem, each filling a specific need women may face as they navigate the cumbersome barriers to abortion access in Texas. They answer phones. They give rides. They raise money to pay for bus tickets. They help pay for abortions when women can't afford them. They're also a source of support, comfort and information.

The 2013 legislation requires doctors who perform abortions to have admitting privileges at nearby hospitals. It places new structural demands on abortion clinics, bans abortion after 20 weeks of pregnancy and complicates the use of the medical abortion pill. Its chief architect, state Rep. Jodie Laubenberg (R-Parker) argued during legislative debate that it was designed to "protect the health and safety of women." Meanwhile, groups such as the American College of Obstetricians and Gynecologists and the American Medical Association deemed the law unnecessary. After it passed, physicians who performed abortion services were denied admitting privileges by faith-based hospitals, and the costs to upgrade clinics to surgical-center standards proved to be prohibitive. Since then, 23 of 41 abortion clinics in Texas have shuttered, and only seven of Texas' 254 counties have an abortion provider.—Texas Observer