For the most part, this blog focuses on locals who are making headway here in Utah. But on occasion, we like to look at locals who are making a mark across the U.S. Today we look into the podcast world at
Love & Justice
, a show formed by actress Lola Binkard that focuses squarely on
Sailor Moon
. Now before you start giving me "the eye" through your computer monitor, I don't know you understand how much of a following this series has, both in manga and in television. Its fanbase can compete with other well-known titles like
Dragonball Z
,
Ghost In The Shell
or
Cowboy Bebop
in terms of merch sales. Not to mention the fervent love of the show from women over the last few generations. So it only makes sense to have a show that dissects everything about it as much as you would a brand new novel. We chat with Binkard about the show and the impact they've had so far in the Sailor Moon community. (
All pics courtesy of L&J.
)
Lola Binkard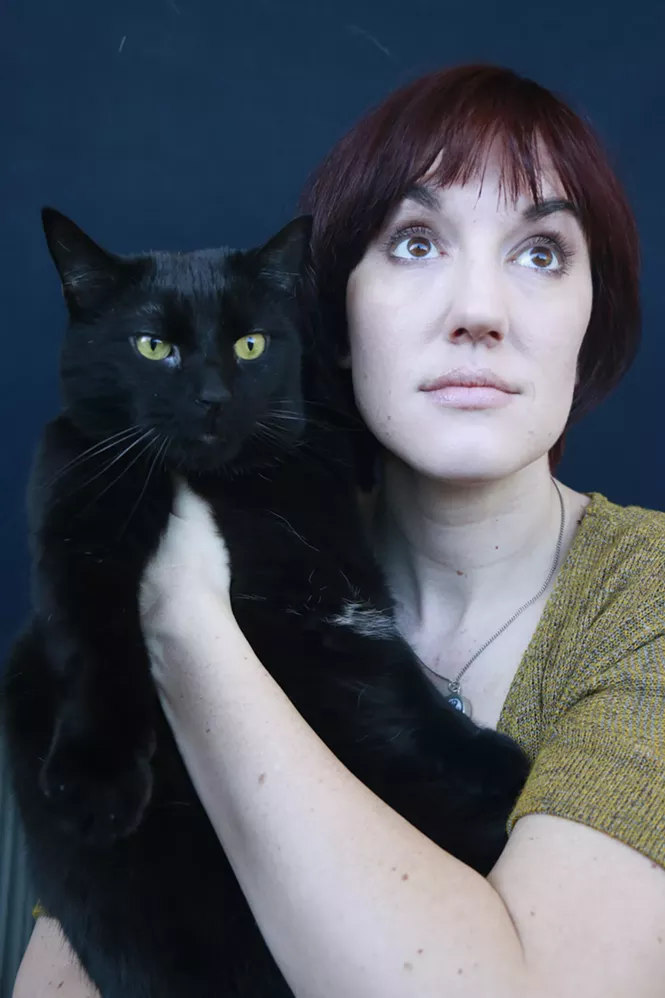 Love & Justice on Facebook
Gavin: Hey Lola, first off, tell us a little bit about yourself.

Lola:
My real name is Linden, but most people call me Lola. It sometimes drives people who have known me as Linden my whole life crazy. They ask me, "Do I have to call you Lola?" Nope, both are great. I'm greedy! Two names for me! I'm a writer and actor, and I'm obsessed with Jane Austen and Roland Emmerich. Not as a couple, to clarify, but for their work. I'm not talking about Roland/Jane fanfiction (which, honestly, might be great). When I'm in SLC, you can hear me on
Geekshow Podcast
.
Gavin: What first got you interested in acting and what was your career like prior to California?

Lola:
I've been keen on working since I was a kid, mainly because it's a chance to be loud and not shut up. Also, costumes and swords. Those are great. Acting in Utah, I auditioned a lot of Everwood, and anything else I could get my hands on, some hilarious stuff. If you saw an LDS movie about missionaries feeling feelings about being missionaries made between 2002 and 2004, I probably auditioned for it. My primary stage time was with Quick Wits; improv comedy is a beautiful thing. In Utah, at least when I was doing improv, it was a bit of a boy's club, but that was a learning experience, too. It taught me to be louder and grosser, which is nice.
Gavin: What made you decide to leave Utah and head west, and what kind of challenge was it for you?

Lola:
I moved to L.A. to attend the American Academy of Dramatic Arts. It's three years of intense conservatory training. I've always loved the Muppet Movie, where Kermit goes to Hollywood. When I arrived in L.A., my acting school was across the street from the Jim Henson Studios. So it didn't feel like a challenge, it just felt like… fate.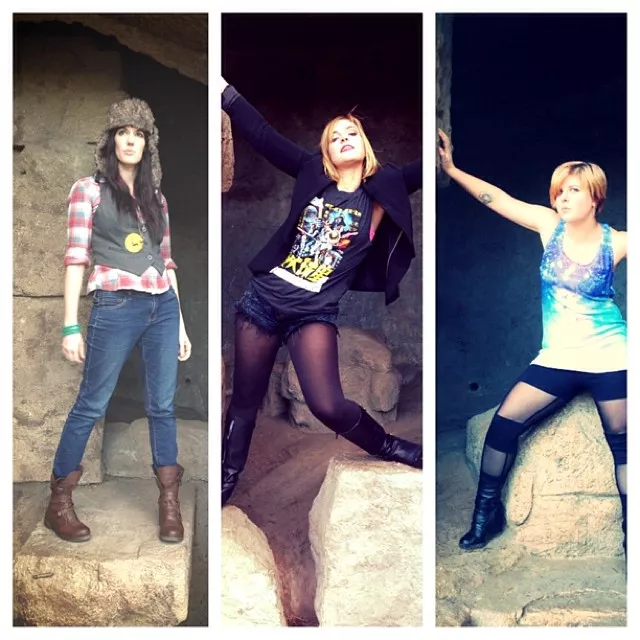 Gavin: How is your career currently going and what are you involved with these days?

Lola:
I'm having a great time these days.
Love & Justice
, the Sailor Moon podcast I co-host with Kelby and Emma, is a blast. I've transitioned from acting to writing (for the most part), and I'm putting the finishing touches on a novel. I also have the script done for a graphic novel, but I'm still looking for an artist to pitch it properly. I'm very protective of that script!
Gavin: How did the idea come about to start your podcast.

Lola:
The podcast came about as a result of a YouTube channel called "The Nerdstreet Hoodlums" started with my magnificent lady friends Emma Fyffe and Kelby LeNorman. We wanted a venue to create a space for girl geeks, on our own terms. We're all performers and feminists, so we wanted that involved as well. Eventually, that evolved into just wanting to talk about Sailor Moon all the time, so we switched our focus to podcasting—about Sailor Moon—all the time.
Gavin: I'm sure you get the question a lot, so I'll just ask it. Why Sailor Moon as the subject?

Lola:
Look up any ensemble cartoon from the era that
Sailor Moon
premiered in the U.S., and you'll usually find a basic formula in play. There will usually be a leader, a genius-type, a fighter, a lazy dude, a funny, rude guy, that sort of thing—and then one girl. Sometimes she's pretty cool but most of the time she's just—the girl. The one girl. Since when is "girl" a character breakdown? Why is there only one? Sailor Moon shattered that, just drop-kicked it out the window. Most of the characters are girls! A bunch of girls, with very different personalities which sometimes get along and sometimes don't. For the first time, ten girls could meet up at recess pretending to be their favorite Sailor Guardian, and no two girls had picked the same character! If you don't understand how important it is for girls to watch shows where women are half the population and not an endangered species or a mascot, you're probably a dude.
Gavin: What was it like for you gathering up the equipment and getting everything to record?

Lola:
Gathering the equipment was all Emma, with the priceless help of our friend Justin. Emma is the wind beneath our wings. She learned how to use the board; she edits the episodes, and I'm pretty sure Emma could punch her way to the top of Mount Everest if she decided to. She's a force of nature. Kelby is a cosplayer, throws shade like she's competing in sarcasm at the Olympic Games, and knows everything there is to know about film scores and the Outer Senshi (Hint: The coolest Sailor Guardians). Together, we're a great team. It's beautiful and doesn't feel like work.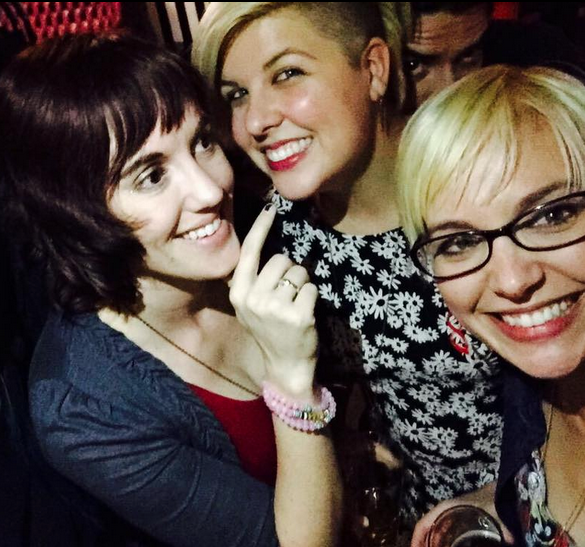 Gavin: Did you do any test episodes prior or did you just dive right in?

Lola:
We dove right in! We all come from a comedy background and have been on podcasts before, so we just went for it, and we haven't looked back.
Gavin: What was the initial response like to the first few episodes and what made you decide to continue?

Lola:
Like any niche podcast, fandom word-of-mouth is the best way to grow. The more episodes we record, the more views we get, even on our older episodes. We're a sparkly, magical rolling stone.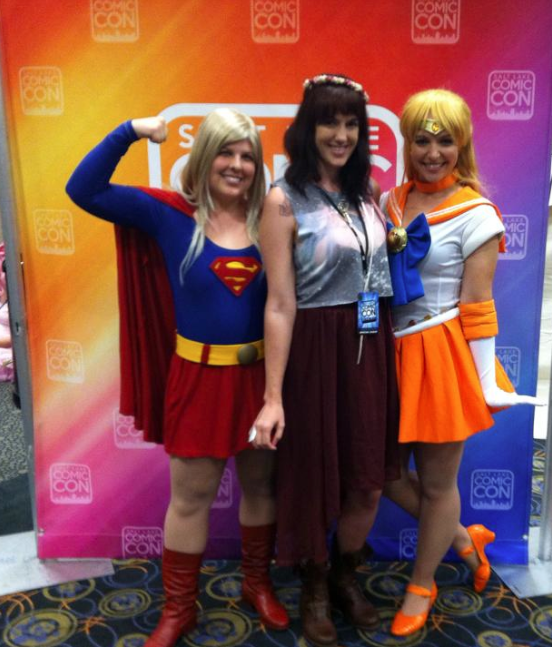 Gavin: How do you go about breaking down the episodes and comparing them to the past?

Lola:
We use the manga as our timeline, and then compare and contrast different episodes as they appear in the various incarnations of Sailor Moon. For those who don't know, this includes the '90s anime series, the recent reboot Sailor Moon Crystal, and the live-action Japanese version, Pretty Guardian Sailor Moon. Yes, live-action. It's my favorite version because there's a ton of
Power Rangers
-level monster effects, some filler and backstories added, and they're all solid gold.
Gavin: Much like any series of this type, there are rabid fans that absorb and criticize everything. How has the die-hard fan reaction been to the show?

Lola:
The reaction has been nothing but pure love and acceptance. One of our fans who lives on a farm even named a calf after our podcast nickname for Jadeite! (Hint: Jadeite is a complicated season one villain. The character, not the cow. As far as we know.) Sailor Moon fans are amazing.
Gavin: You've had the chance to interview some of the actors involved with the current incarnation. What's it been like for you to interact with them?

Lola:
They are geeks! In the best way possible. They love Sailor Moon as much as we do. It's fun to geek out on
Love & Justice
with the people who ARE Sailor Guardians.
Gavin: For you as a fan, what's been the most satisfying part about doing this show?

Lola:
Finding hundreds of people who love Sailor Moon as much as we do! We're like an army! If you could have told me and the few friends gathered around a TV in 1998 that we'd be freaking out about Usagi and her crew with people all over the world one day, we wouldn't believe it. Kelby and Emma were huge anime fanatics when they were younger while I was drooling over Fox Mulder, so they're on cloud nine right now.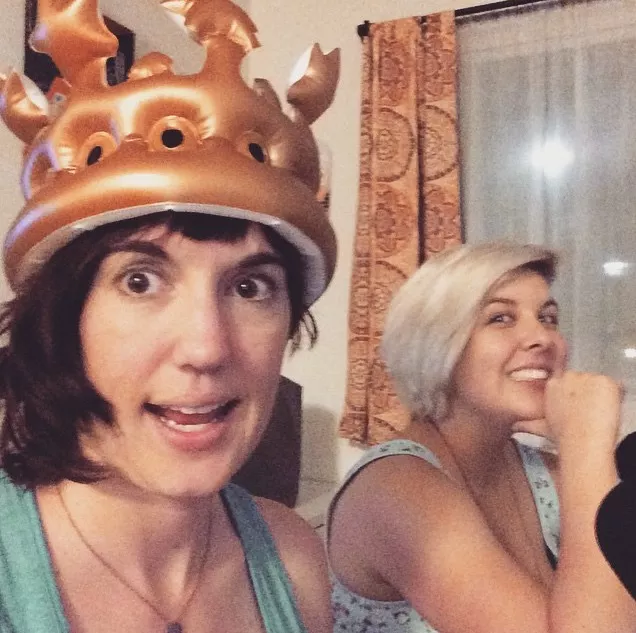 Gavin: As you continue to grow and the show starts whittling away at all the media, what do you believe you'll do for content down the line?

Lola:
That's the great thing about Sailor Moon—there's so much media! Many people only know the dubbed U.S. episodes, and don't know there is an entire season of
Sailor Moon
that never aired in the US due to some, ahem, startling transformation sequences. Not only that, but Japan has been making Sailor Moon musicals for years. They're known as SeraMyu, they're hugely popular, and they've been making them since 1993. So not only do we have seasons of material and books of manga, we have thirty-one musicals. You heard me right. Thirty-one. We're also open to discussing
other anime series
in the magical girl genre. Kelby LeNorman is really into Puella Magi Madoka Magica, and Emma has a Revolutionary Girl Utena tattoo, so it's safe to say we'll probably discuss those down the line!
Gavin: You've been doing well over the past 7 months, what do you hope to achieve with the show in the long run?

Lola:
We'd like to continue to build our brand, and become to the Sailor Moon fandom what
How Did This Get Made?
is for movie fans. Emma wants to produce SeraMyu musicals in America, or at least see them performed in America. Kelby wants to meet the woman who plays Tuxedo Mask in the newest SeraMyu (That's right, I said woman.) I'd personally love to see our podcast join The Nerdist family. We'd all love to put together a magical pink podcasting studio somewhere in Burbank. That's the dream.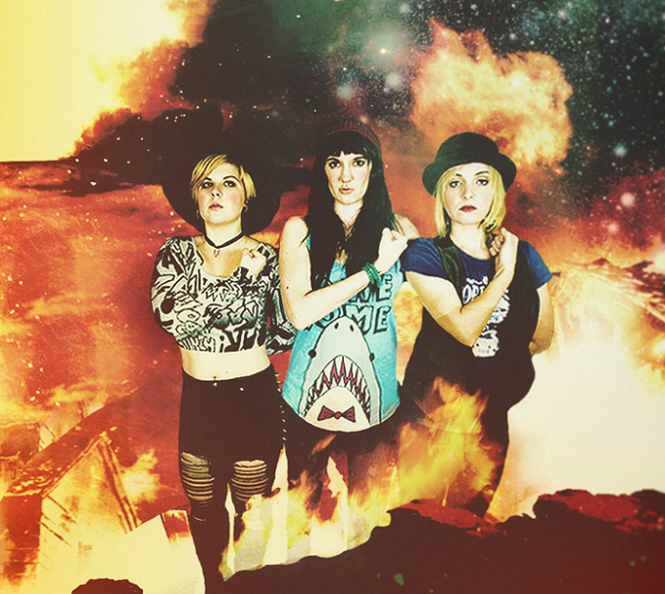 Gavin: What can we expect from you and the show over the rest of the year?

Lola:
More episodes! So many more episodes. We're also going to discuss
Cute High Earth Defense Club Love!
(a magical boy show) in the near future as a special episode. We're all super amped to attend Salt Lake Comic Con in September. And we'd like to develop planetary superpowers of our own in order to fight the forces of evil here on
Earth,
if those are available.