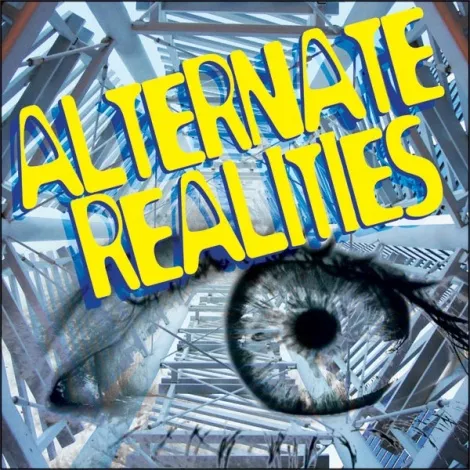 After firing 137 Shots, and killing an unarmed African-American pair, a Cleveland cop is acquitted of all charges.
Top of the Alty World
"137 Shots, No Convictions: Cleveland Cop Acquitted in Killing of Unarmed African-American Pair"—
Democracy Now!
Ireland legalizes gay marriage—
Rolling Stone


The Islamic State claims its first attack in Saudi Arabia.—
The Economist


The Defense Department and other agencies have found an easy way to switch to renewable energy.—
Slate


Top of Alty Utah


Lawmakers had a mixed reaction to the idea of police body cameras at a recent committee.—
Utah Political Capitol


A real estate deal threatens the end of an era for tenants of Salt Lake City's eclectic Pierpont Avenue.—
Salt Lake City Weekly


Derek Kitchen, the plaintiff in the case that overturned Utah's same-sex marriage ban, is running for Salt Lake City Council.—
Salt Lake City Weekly


Poll shows Mia Love would have a close race against Doug Owens or Salt Lake County Sheriff Jim Winder in her 2016 re-election campaign.—
Utah Policy


Rantosphere


Utah Politico Hub takes a look at eight news stories that are getting more coverage than the alleged embezzling scandal involving Rep. Justin Miller, D-Salt Lake City:
4. That the Huntsmans and Romneys really hate each other. This would have been interesting to talk about in 2011/2012 when, you know, they were running against each other. But three years later? Now is when we start tossing around the political gossip on a couple of guys who have basically retreated from public political life? I guess we should expect the blistering inside story of what Justin Miller has been doing sometime in 2019. Only $19.95 at your favorite bookseller or the exclusive Alta Club!—Utah Politico Hub
The Long View


An in-depth look at the Justin Miller corruption allegations that not only include the alleged embezzlement but extend to a curious pattern of bad behavior dating back to Miller receiving a shoplifting charge.
For all Miller's political ambition, he was capable, at times, of curious lapses of judgment—although, even when it came to a brush with the law, he still managed to find a political method of resolution.

Miller was at a Salt Lake Bees baseball game at Franklin Covey field on April 21, 2006, according to a police report City Weekly requested from Salt Lake City Police Department, when he was observed by employees putting on a Bees jersey, tearing off the sales tag, and then going to the cash register and paying for only a $15 hat. Security escorted Miller to the first-aid office, where Miller claimed that he had paid for the jersey but could not provide a receipt. According to the police report, upon further questioning, "Justin acknowledged he had 'accidentally' failed to pay for the jersey."

According to a Salt Lake City justice court docket, Miller pleaded guilty to a retail theft class B misdemeanor on May 15, 2006. In lieu of a fine, Judge John Baxter allowed Miller to do community service, which Miller served at the Salt Lake County Democratic Party. The charge was dismissed a year later as part of a plea in abeyance—essentially, an admission of guilt given in exchange for, after a probationary period, the charge being dropped.—Salt Lake City Weekly