One of my family's favorite dinners is baked manicotti. It's also one of mine, because since I don't boil the pasta in advance, it's quicker to make than regular manicotti recipes. I'll explain.
Long before there was no-boil pasta for lasagna, an Italian chef friend of mine taught me a valuable cooking lesson: he never pre-cooked or pre-boiled pasta for lasagna, manicotti, stuffed shells or cannelloni. In fact, I've learned that the pasta comes out with a much better texture -
al dente
rather than mushy - when you
don't
cook it in advance.
Obviously, this only applies to baked dishes, not spaghetti with meatballs and such.
You'll just use regular manicotti - they usually come in 8-oz packages of 14. No need to try to find no-boil pasta!
To cut down on the fat, I like to use a combination of ground turkey and cooked ham for the meat filling, but you could use ground beef, sausage, ground pork, ground chicken or whatever you'd like to substitute.
Ingredients:
1 Tbs. butter
1/2 lb. ground turkey
1/2 cup minced onion
2 cloves garlic, peeled and minced
1/4 cup minced Italian parsley
1/2 tsp. fennel seeds
1/2 tsp. crushed dried chili flakes
3-4 grinds of nutmeg or 1/8 tsp ground nutmeg
salt and freshly cracked pepper, to taste
2 cups shredded mozzarella
1 15-oz container fresh whole-milk ricotta
1 cup grated Parmigiano-Reggiano
1 egg
2-oz. cooked unsmoked ham, chopped into a small dice
1 8-oz package dried manicotti (usually contains 14 pieces)
3-4 cups marinara sauce, store-bought or homemade
Method:


Preheat the oven to 350 degrees F.
In a large skillet, melt the butter over medium heat.
Add the turkey, onion, garlic, fennel seeds, chili flakes and salt and pepper to taste to the skillet.
Saute until the turkey is lightly browned.
While the turkey is cooking, combine the following ingredients in a large bowl: 1 1/2 cups mozzarella, all of the ricotta, 1/2 cup of parmesan, ham, egg, parsley and nutmeg.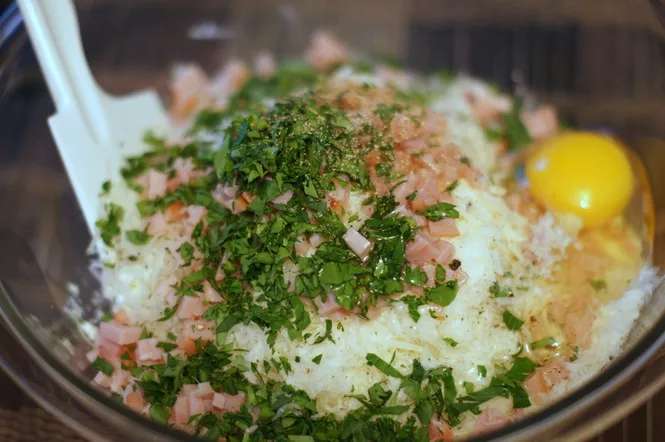 Using a spatula or large mixing spoon, stir and fold the cheese mixture until well-blended.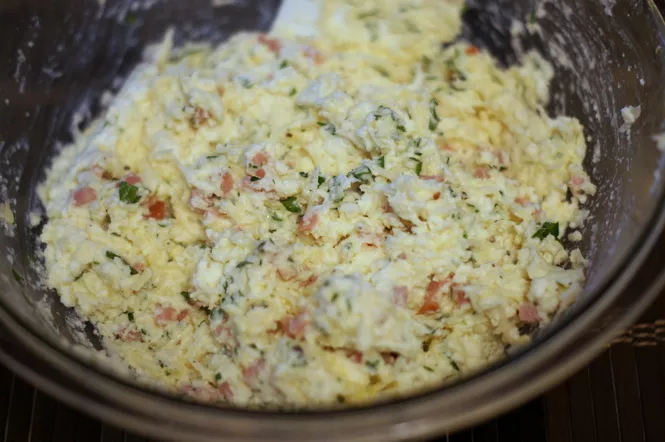 Remove the turkey from the heat and allow to cool a little before using.
While the turkey is cooling, spoon about 2 cups of the marinara sauce into the bottom of a 13-inch by 9-inch baking dish or lasagna pan.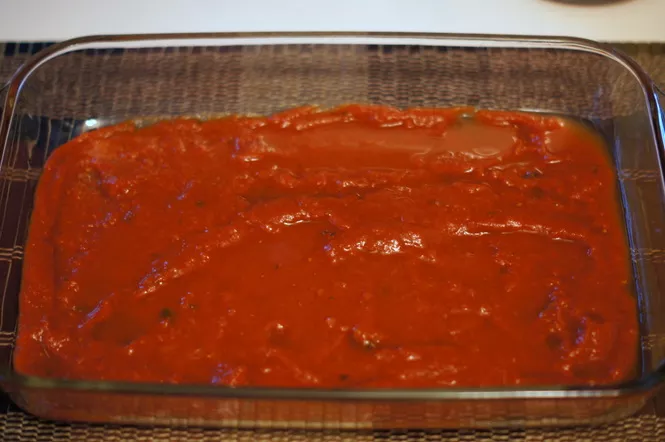 Stir the cooled turkey mixture into the bowl with the cheese and mix well.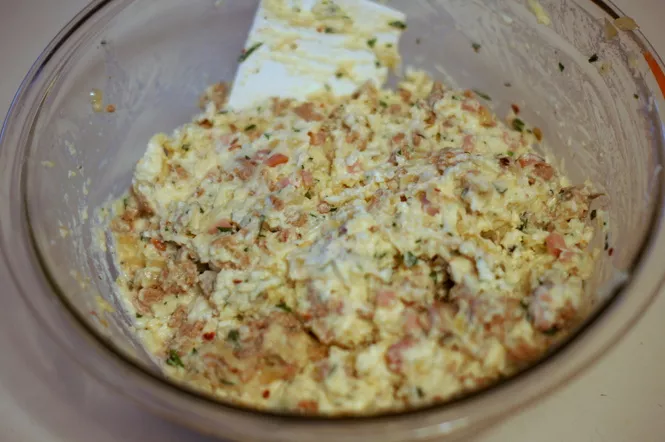 Using a pastry bag or narrow spoon, fill each piece of manicotti (stuffed as tightly as possible) with the cheese and turkey filling and place each into the baking dish in one layer.
Try not to crowd the manicotti too tightly into the baking dish, since the pasta will expand when it cooks.
When all of the manicotti is in the baking dish, cover it with the remaining marinara.
Add a half cup of water to the bottom of the baking pan. This will help to steam the manicotti.
Sprinkle the remaining mozzarella and parmesan over the top of the manicotti.
Cover the baking dish tightly with alunimum foil.
Bake at 350 degrees for 50 minutes.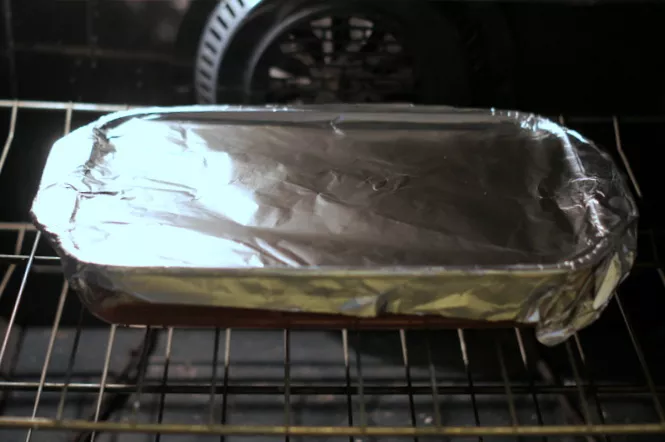 Take the manicotti out of the oven and remove the foil. Place the manicotti back into the oven and turn on the broiler. Broil a few minutes on high, until the manicotti has a few brown spots and is nicely crisped on top.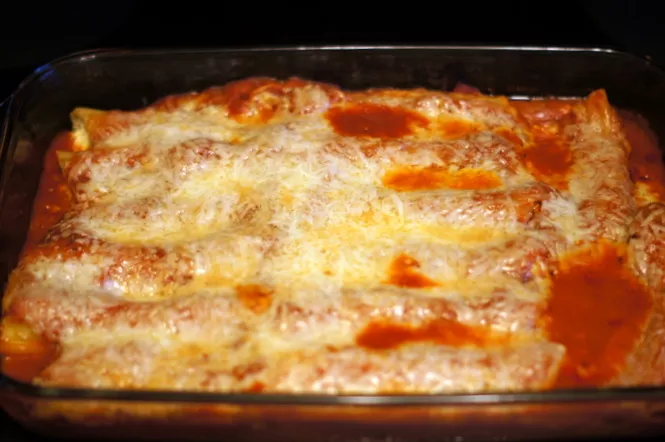 Allow the manicotti to rest and cool down for at least 10 minutes before serving.
Photos by Ted Scheffler