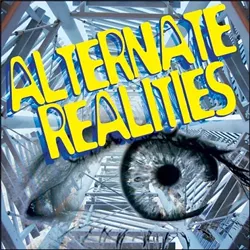 Across 18 major cities, maps show more harmful pollution concentrations over minority neighborhoods.
Top of the Alty World
"Wrong side of the tracks:These are the most polluted neighborhoods in your city"—
Fusion

Dozens of "kayaktivists" tried to stop a Shell Oil rig from leaving the Port of Seattle to drill in the Arctic.—
Rolling Stone


Over 100 American and Canadian scientists have called for an oil-sands development moratorium.—
High Country News


Jeb Bush announced his run for the White House, and English news magazine
The Economist
says the candidate's track record as Governor of Florida makes him a formidable contender.—
The Economist


Top of Alty Utah


House Democrats called on Rep. Justin Miller, D-Salt Lake City to resign over embezzlement allegations.—
Utah Political Capitol


A Delta man was attacked, forced to drink bleach and had the words "die fag" carved onto his arm.—
Q Salt Lake


A new TV reality show will focus on Salt Lake City's polygamist Kingston clan.—
Salt Lake City Weekly


Salt Lake City leaders want to close Glendale Golf Course because of the cost to continue running it, but turning it into open space will be even more expensive.—
Salt Lake City Weekly


Rantosphere


Sen. Jim Dabakis, D-Salt Lake City, applauds House Democrats for urging the resignation of Rep. Justin Miller, D-Salt Lake City.
When the people's confidence in their elected officials has been seriously questioned the situation needs to be addressed immediately by those public officials who stand accused. Waiting for weeks, months or even years is not acceptable. The business of the state and the right of constituents to be represented by unencumbered representation must rule the day. These matters ought not to be solely addressed by the laborious judicial process. Public officials should put the public good ahead of their own personal issues. —Utah Politico Hub
The Long View
As part of ProPublica's series on drought in the west it looks at the Navajo Generating station in Arizona, one of the West's largest, most polluting and water consuming coal plant.
The power generated enables a modern wonder. It drives a set of pumps 325 miles down the Colorado River that heave trillions of gallons of water out of the river and send it shooting over mountains and through canals. That water — lifted 3,000 vertical feet and carried 336 miles — has enabled the cities of Phoenix and Tucson to rapidly expand.
This achievement in moving water, however, is gained at an enormous cost. Every hour the Navajo's generators spin, the plant spews more climate-warming gases into the atmosphere than almost any other facility in the United States. Alone, it accounts for 29 percent of Arizona's emissions from energy generation. The Navajo station's infernos gobble 15 tons of coal each minute, 24 hours each day, every day.
At sunrise, a reddish-brown snake slithers across the sky as the burned coal sends out plumes of carbon dioxide, nitrogen oxide, mercury, lead and other metals. That malignant plume — containing 16 million tons of carbon dioxide every year — contributes to causing the very overheated weather, drought and dwindling flows of water the plant's power is intended to relieve.—ProPublica