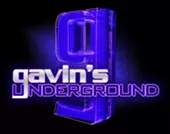 Before this Friday's Gallery Stroll, we take a detour and look at some art you might not see on your average walk. Jimmy Toro has been working hard to become as prolific as possible within the SLC arts community and beyond, creating his own undefined style of paintings. And while he may wish to remain genre-less, it hasn't stopped him from selling fantastic visual works in nearly every gallery across the Wasatch Front. We talk with Toro about his style and career, as well as what he has coming up, all with pictures of his latest works. (
All pictures courtesy of Toro.
)
Jimmi Toro
JimmiToro.com
Gavin: Hey Jimmi! First off, tell us a little bit about yourself.

Jimmi:
I grew up possessed with drawing first—one of those kids who would draw on everything, all the time. By my teenage years, I found I had a talent for composing music, which naturally lead to being involved in a few bands. As I pushed through those formative years, I realized that perfecting my fine art would take much longer than I initially thought. Eventually the band years ended, but the music kept coming, and now I am embarking on a project to bring these two skills together.
Gavin: What first got you interested in art, and what were some early inspirations?

Jimmi:
Just born with it, I guess. I could try and make up some event, some big moment, but that never happened. Just naturally, I was interested in drawing things. First it was typical boy things like trucks, guns, airplanes, etc. Then various animals, landscapes, etc., and on to human anatomy.
Gavin: What specifically drew you towards oil painting as your main medium?

Jimmi:
Not until late in my teenage years did I ever try many media, including oil paint. I spent most of my time with pencils and pens. After that point, I spent years experimenting with any medium I could get my hands on. Eventually, I landed on oil paints as my primary medium because of the nature of that medium compared to all the others. I love the way oils naturally work, the wide variety of oils and the endless color choices of pigments. I can do a lot more with oils than I can with other mediums.
Gavin: Did you seek out any education, or were you primarily self-taught?

Jimmi:
Fortunately I have not had to pursue college. The skills that serve me well have been developed through being consistently prolific. I am naturally obsessed with what I do. By the end of my teenage years, so many great artists of the past started to influence me, driving me to experiment as they did, to push through boundaries as they did.
Gavin: How was it for you to experiment with styles and finding what you enjoyed making?

Jimmi:
Both extremely satisfying and frustrating, at the same time. So many mistakes, painting partly done, occasionally destroying some, boredom with what you are currently doing, being paid to paint sometimes when there was no real passion, etc. But, fortunately, the satisfying part of this trumps all the suffering. I have been so fortunate to have so many opportunities, so many years of absolute blissful moments, artistic triumphs, paintings that have naturally come together so beautifully. And musically speaking a similar journey has occurred.
Gavin: I've read that you don't try to describe your style, you just create art that doesn't already exist. Where did that mindset come from?

Jimmi:
First of all, this idea of creating art that has not previously existed is a recent idea only after tens of thousands of hours copying many great artists before me, whom I give so much credit. At some point in an artist's career, the hope is that your work eventually becomes unique in relation to all the art ever created—a signature born out of decades of paintings, a lot of mistakes, learning from the masters, and a prolific output no matter the circumstance or convenience of the moment. Having seen this in a few other artists, I made it my goal to keep creating until I came up with art that was unique, art that added to the pool instead of mimicking what was already in the pool.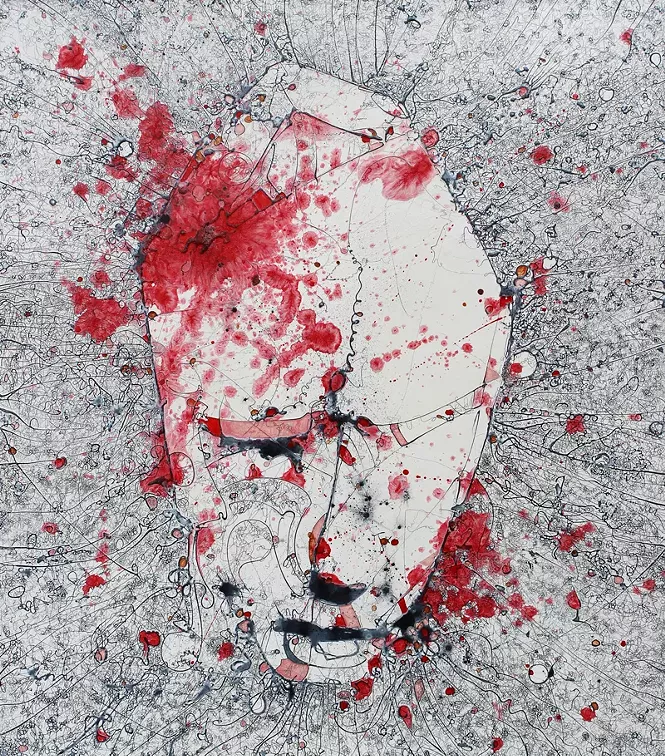 Gavin: What's the process like in creating a new piece from start to end?

Jimmi:
It usually involves a slight bit of good anxiety, combined with excitement. For me, creating a painting is like composing a song. An initial idea opens a door to execution, so I proceed to a point, not knowing what to do next. Nor do I care if the first door only reveals a tiny part of the finished piece. After that, and only after that, a second door opens and reveals what to do next, and so on. Sure, some pieces have fewer doors that I need to go through, and sometimes the succession is rapid, but still the same experience. So I don't necessarily have a grand vision of the completed painting or song rush into my mind, but I rely on what works for me. This has trained be to have absolute faith in acting on my inspirations, in pushing forward into the unknown. Nothing quite as exciting as that.
Gavin: I understand that there's a great thought process on your end when coming up with something. How detailed do you get before you proceed?

Jimmi:
Sure there is, but that thought process is more about drawing on the years of experience, looking for new ideas and pushing for something not yet created. Not so much about how I am going to proceed once ideas come.
Gavin: How much experimentation do you apply to that idea as you work?

Jimmi:
All the time. And usually this "experimentation", as you call it, is just happens now instead of actively or purposefully trying to do so.
Gavin: What has been your experience with displaying your works in the local art scene and the reactions you receive?

Jimmi:
Good. Salt Lake is not the art center of any universe for sure, but there are surprisingly a lot of savvy art people here.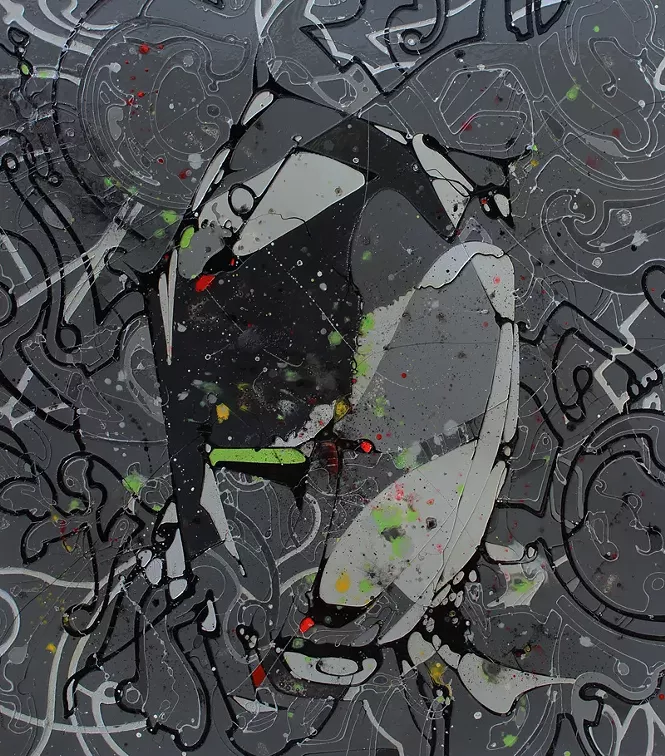 Gavin: One of your biggest supporters in recent years has been Cat Palmer. How did you both meet, and what was it like working with her?

Jimmi:
I volunteered to speak at a Utah Art Alliance event called "Connect" by Michael Christensen a few years ago. Cat was in the audience, and now that I know her better, it is no surprise that she was the most engaging one in the audience. At the time, she was directing the Urban Arts Gallery and invited me to do a solo art exhibit, which I did. She curated a very successful event which lead to many other opportunities. Since then Cat has become a great friend, advocate, and all-around supporter of my work, and I have been fortunate for that.
Gavin: Back in May you held a live show that included music and film. How did the idea for that showcase come about?

Jimmi:
Years of thinking about releasing a body of art that includes several elements. Fine art, music, video, fashion and a good cause. Since these things are [a passion] to me, I have been working for years on how to combine them all in such a way that not only works creatively, but that is effective in inspiring people to do some good in this world.
Gavin: What made you decide to hold it at The Fallout, and how was it working with them?

Jimmi:
I liked the space. A space where a music venue could take place, along with an art exhibit. It also had an underground vibe which I liked. They were great to work with. Darin McDaniel and his people are the best.
Gavin: What was the general response like to the show, and will you be doing another sometime soon?

Jimmi:
Fantastic, and yes. Probably not in Salt Lake though.
Gavin: For those who wish to check out more of your work, where are you currently displayed?

Jimmi:
Locally, in the Urban Arts Gallery at the Gateway.
Gavin: What can we expect from you over the rest of the year?

Jimmi:
On June 19, I am participating in an event at The Rail, a charity called
Fahodie For Friends
(rescuing children from slavery) is holding an event where Allison DeBona from Ballet West is organizing many dance companies in creating a performance to raise money for this foundation. I will be exhibiting several paintings as part of this event to be auctioned off to raise money for this cause. After that, I will be creating my second body of art around my Faces Project. This will be an exhibition of portraits of many people from many cities around the world, telling their stories of life, and how their experiences have shaped them. The song will be titled "City," and lyrically symbolically relates the unique experiences of every city (sights, sounds, streets, buildings, vibe, etc.) to the unique experiences of every individual (their trials, overcoming, likes and dislikes, gifts, love, etc.). Later this year, an exhibit at the Urban Arts Gallery with a few artist friends to be determined.