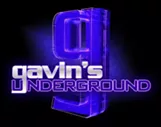 As our brewing community continues to expand, we're starting to get the sense that we might be living in
a u
nique time when it comes to alcohol and liquor creation in the state of Utah. One of the most recent additions to the mix is 2 Row Brewing. A smaller brewery housed in a modest location in Midvale, the brewery has in very short order gotten set up and pushed out four new brews for you to try. Today we chat with the co-founders about starting up their own place from scratch and where they're headed with their line. (
All pictures courtesy of 2 Row.
)
Brian & DeDe Coleman
2 Row Brewing on Facebook
Gavin: Hey Brian and DeDe, first thing, tell us a little bit about yourselves.

Brian:
I grew up in southern California and have been in Utah since 1986.
DeDe:
I was born in Alabama and have lived in a couple of other states, but for most of my life I've been in SLC.
Gavin: How did you get involved with brewing beer?

Brian:
I got a homebrew kit as a Christmas gift from DeDe five years ago and it turned into an obsession. That kit evolved into a 20 gallon home system.
DeDe:
He basically took over a third of the garage with his equipment, and would wreck the kitchen almost every weekend.
Gavin: How was it for you to learn the ropes through home brewing?

Brian:
I really enjoyed learning as much as I could and read every book I could get my hands on. I especially like the "Brewing Elements Series," and still refer to them often. I've also attended several beer and yeast classes out of state in San Diego and at Oregon State University.
Gavin: Prior to 2 Row, what experience did all of you bring to the table from previous locations and gigs?

Brian:
I'm a bit of an entrepreneur and have owned a few successful businesses here in SLC over the years. I think knowing the ins and outs of running a business will help me make 2 Row successful.
DeDe:
I've been his biggest supporter over the years with his business ventures, and I'm always there when he needs me. I've helped him with paperwork and bookkeeping with the other businesses, and plan to do the same with 2 Row.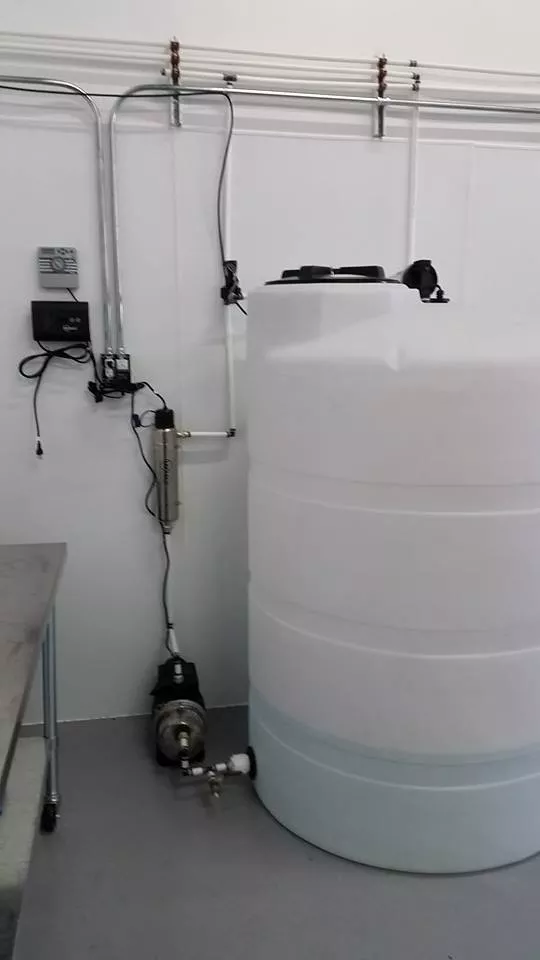 Gavin: When did the two of you first meet and eventually get married?

Brian:
We met through roommates who knew each other, but didn't start dating right away. I found out DeDe was a dental assistant, and scheduled dental work with the dentist she worked for. I asked her out while she was cleaning my teeth.
DeDe:
Yeah, we hit it off right away. In no time, I was doing my laundry at his place and making dinner for him regularly. We got married about 3 years later, and have been married for 21 years.
Gavin: How did the idea to start 2 Row Brewing come about, and where does the name come from?

Brian:
I always had the dream of owning a brewery in the back of my mind, but never moved forward with it until I came upon a great deal online for a small brew system that was only one year old. I knew it was a screaming deal I would never see again, so I made it happen.
DeDe:
I came up with the name after Brian and I started randomly throwing out names for breweries. It seemed almost every name we came up with had a domain that was being used. After seeing all the bags of it in our garage, I knew the malt Brian used was 2 Row malt, and when we looked up the name, no one else was using it.
Brian:
There are two types of barley malt: 2 Row, and 6 Row. 2 Row malt is used by most craft brewers and home brewers, and is a higher quality malt as opposed to 6 Row malt. I wanted four things in a name. It had to be short (easy to remember), contain a number, be relevant to brewing and the dot-com needed to be available. Every home brewer in America has named their home brewery and has purchased the dot-com just in case they decide to go pro. That makes this requirement very difficult to find a name. I was very surprised the name 2 Row was available.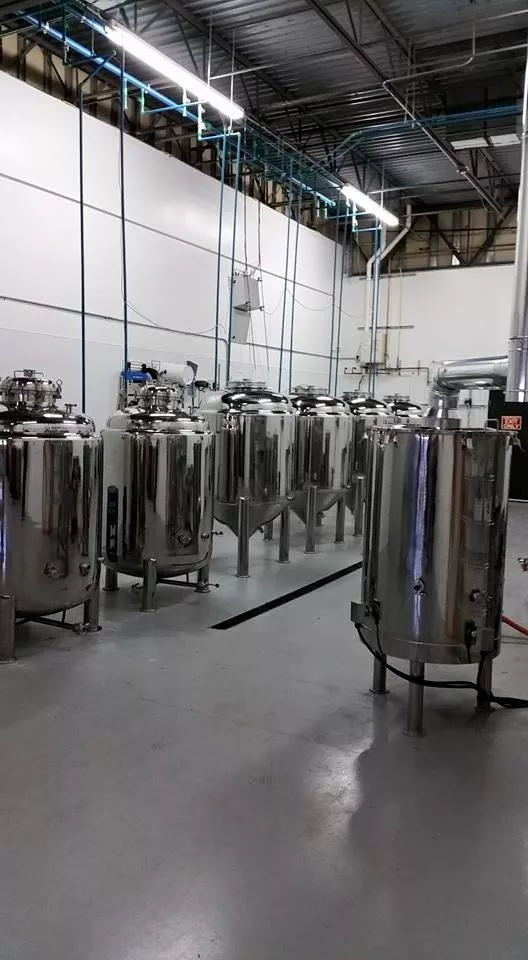 Gavin: What made you decide to set up shop in Midvale, and how did you come across the location on 300 West?

Brian:
We needed to find a location that was centrally located, had high ceilings and enough square footage for everything. I also needed to have adequate power and the ability to put in a floor drain fairly inexpensively. Most importantly, the landlord needed to be OK with leasing to a brewery. The building leases to Salt City Vodka, so I knew it was a good spot. Midvale City was very pleasant to work with.
Gavin: Did you have any issues with the state getting everything you needed for setup?

Brian:
No issues, just a lot of red tape that took a lot of time. We started the process in October and just finished up last month with everything we needed to do for Midvale city and federal and state approval.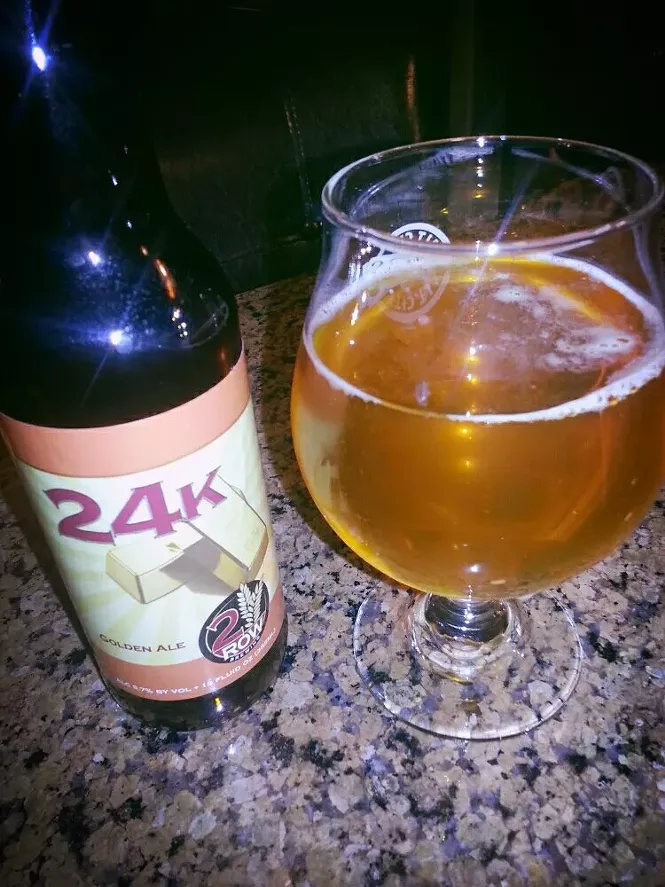 Gavin: I read that you traveled to the East coast to pick up your equipment. What was the story behind that?

Brian:
Yes, the brew system I found for sale was at a brewpub in Georgia. DeDe and I jumped on a plane right after I spoke with the owner because we knew it would be gone if we didn't. When we got there, I actually had to break down and move the entire system by myself with DeDe's help. It was a lot of work, but worth it.
Gavin: How did you come up with the beers that you were going to start producing?

Brian:
A few different factors came into play. I'm a big IPA fan, so I knew I wanted to do a couple of those. Our "Accelerator" is a single IPA and "Random" is a double IPA. A golden ale is always a good bet because it's an easy drinking beer; that's why we chose to do "24k." We decided to go with "Dangereux", our Saison style, because of all the great feedback I received when I home-brewed it. Everyone who tried it loved it. We plan to brew some different beers in the future, so keep an eye on Facebook for new beer announcements.
Gavin: Was there a lot of trial and error, or did things work out fine when you were finally able to start brewing?

Brian:
Going from a 20-gallon home-brew system to a three barrel professional system was a big change for me. There was definitely a learning curve on the first batch. After that, I figured things out, and brewing has been going well ever since. The bottling machine was a bit overwhelming at first, but after a couple of sessions we got used to the high rate of speed and can knock it out pretty fast.
Gavin: How was the opening for both yourselves and the business?

DeDe:
Our opening day was June 18, and we had a lot of people come in to buy beer and see the brewery. It was a great start.
Brian:
I gave brewery tours all day, which was great. Brewers always love to talk about what they do. Almost everyone wanted to see the brewery, and I enjoyed showing people around. We are lucky that Salt Lake City has a developed craft beer customer base. I would like to thank all the great breweries before me who have taken the time to educate our customers thus far. I am doing my part to continue that.
Gavin: For those who don't know about them yet, tell us about the brews you're currently making.

Brian:
All our beers are full strength and in 12 oz. bottles. We have four available right now. 24K Golden Ale - 5.7% abv., Accelerator IPA - 7.0% abv., Random Double IPA - 8.5% abv., and Dangereux Farmhouse Ale - 9.0% abv.
Gavin: What other stuff are you currently working on, without giving too much away?

Brian:
I wanted to do a new type of Pale Ale next. Should be ready in a couple of months. I love Imperial Stouts and have a great recipe, so hopefully I'll be able to do that one soon.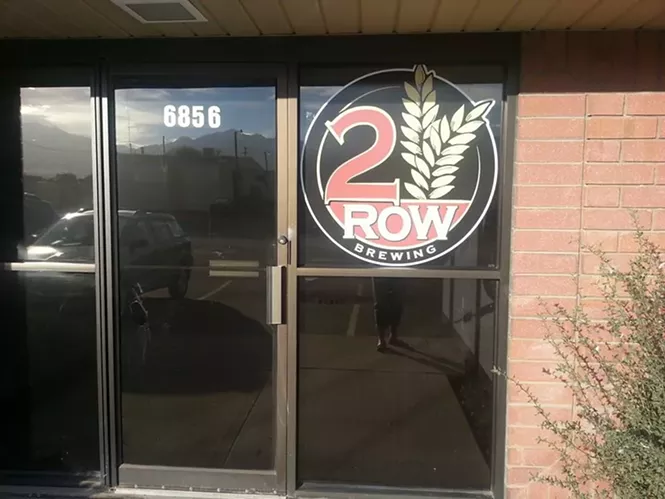 Gavin: Knowing how big our beer community has grown in the past decade, what do you hope to add to the market that people will be interested in?

Brian:
Quality is very important to me. I will only put beer in a bottle that meets my very picky standards.
Gavin: What can we expect from both of you and 2 Row over the rest of 2015?

Brian:
I will be brewing beer as fast as I can and loving every minute of it.
DeDe:
I'll be selling it and loving every minute of it. We make a great team!