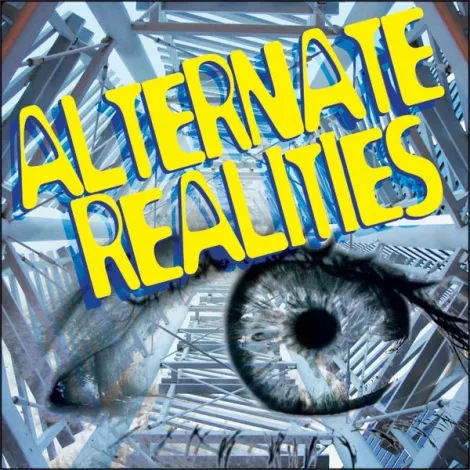 With the battle for marriage equality won, activists turn their attention to nondiscrimination protections and raising awareness of transgender issues.
Top of the Alty World
"With Marriage Equality Won, LGBTQ Activism Continues for Bias Protections & Overlooked Trans Issues"—
Democracy Now!

Rolling Stone
recaps the top 5 conservative freakouts over the same-sex marriage ruling.—
Rolling Stone


An Arizona congressman calls for a federal investigation into a private-run prison after an undocumented immigrant detained there committed suicide by stuffing a sock down his throat.—
Tucson Weekly


According to a recent analysis gas and oil production on federal lands in Western states releases large amounts of methane into the air, contributing to climate change and costing taxpayers tens of millions of dollars a year in lost royalties—
High Country News


Top of Alty Utah


The Human Rights Campaign is calling out the World Congress of Families that will meet in Salt Lake City in October as a group of "extremists" and will host a counter-conference at the same time.—
Q Salt Lake


Salt Lake County Council gives a six-month reprieve to the Community Access to Technology program that offers a computer lab and classes to citizens.—
Salt Lake City Weekly


The Forty Five podcast hosts Rep. Jason Chaffetz, R-UT, talking about online sales tax and Sen. Margaret Dayton, R-Orem talking about the federal government taking over Utah's water.—
Forty Five Politics


New development to add affordable housing units in Salt Lake City's ballpark neighborhood.—
SL City News


Rantosphere


Slate counters arguments made in the same-sex marriage ruling that legalizing same-sex marriage will lead to the legalization of polygamy, pointing out for example the key difference of immutability when it comes to gays as opposed to polygamists.
Kennedy tosses this into his opinion, bizarrely, as a side comment. Referring to gays who seek matrimony, he says, "[T]heir immutable nature dictates that same-sex marriage is their only real path to this profound commitment." Later, he speaks of "new insights" that have transformed society, including this one: "Only in more recent years have psychiatrists and others recognized that sexual orientation is both a normal expression of human sexuality and immutable." Kennedy doesn't elaborate on these remarks, but they're huge. Immutability is the biggest difference between homosexuality and polyamory. Even the pro-polyamory law review article cited by Roberts in his dissent acknowledges that immutability is a crucial factor in identifying unjust discrimination against classes of people—and that "polygamists are not born that way."—Slate


The Long View


Buzzfeed takes a look at the life of Clementa Pinckney, the pastor and state legislator slain in the Emanuel Church massacre.
Pinckney's roots reach all the way to this little stucco church along a narrow two-lane highway in Marion, South Carolina, where his mother's family settled more than 100 years ago. Those bloodlines make it easy to understand why Pinckney never ventured too far from home or the family calling. Pinckney's political awakening was informed not just by the AME's history of fighting for civil rights and social justice but by the battles fought by his own relatives.
The Post & Courier reported in 2001 that Pinckney came from a long line of rabble rousers who stirred up trouble when it was extremely perilous for black Americans to do so. Pinckney's great-grandfather, the Rev. Lorenzo Stevenson, sued the Democratic party to lift the party's racial restrictions on party primaries. His great-uncle, the Rev. Levern Stevenson, lead boycotts over voting restrictions, eventually filing a lawsuit that ultimately led to "black representation for the first time in South Carolina."
"My Uncle Levern taught me to keep your head in the clouds and your feet on the ground," Pinckney told the Post and Courier. "You have to want something more than anyone else and go after it."—BuzzFeed