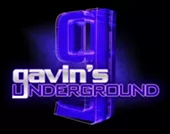 Over the past week, Velour played host to its bi-annual Battle Of The Bands competition. Twenty of the most recent eye-catching groups and musicians competed nightly, with the top five ultimately facing off in 30 minute performances judged by both the audience and a select panel (including yours truly as the only SLC judge. Rep-re-sent!). Today, we have the first of a two-part interview series with the five finalists, including the winner in part two. Today : Foreign Figures, Jessica Frech and The Love§trange.
Foreign Figures
(Steve Michels, Jonny Tanner, Eric Michels & Seth Dunshee)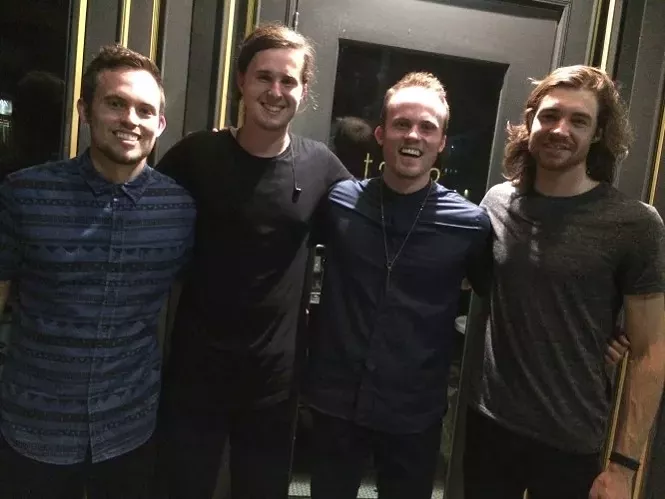 ForeignFigures.com
Gavin: Hey gang, first thing, tell us a little bit about yourselves.

Steve:
I'm 27 years old, older brother to Eric Michels, play drums in Foreign Figures and am married to Markelle Michels.
Seth:
I'm 26, married for four years to my awesome wife Cherish. I've always been into music and started playing with Steve and Eric Michels in the summer of 2011. They just jammed, didn't form a band or anything. Although he now plays bass in Foreign Figures, he was the group's lead guitarist for the first 11 months. I still play guitar often when writing and recording for the band.
Jonny:
I'm 26, recently graduated from UVU in audio engineering. Recorded, engineered and mastered Foreign Figures' first project, the
Come Alive
EP.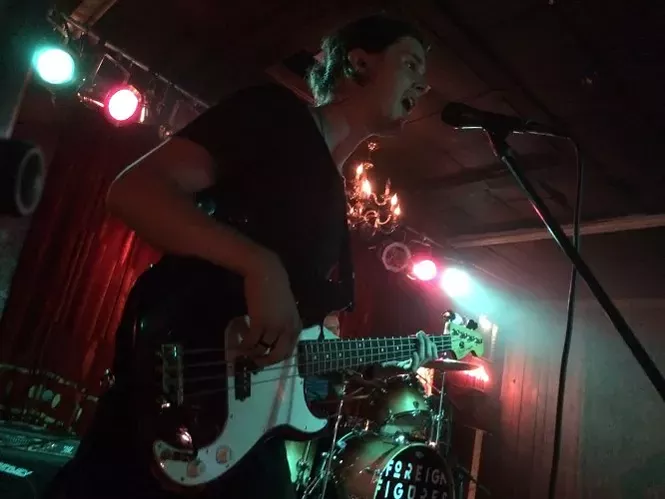 Gavin: When did you take an interest in music, and what were your favorite acts growing up?

Eric:
I wish I could say that I grew up listening to all the classics (Beatles, Radiohead, Rolling Stones, etc.) just to make me sound cooler, but I never found a connection with that kind of music. Instead, I listened to classic rock acts such as Journey and Styx that my dad really liked. My mom loved listening to The Carpenters, Earth Wind and Fire, Michael Jackson, etc. I was just really listening to what all my friends and family were listening to. I didn't really get into the groove of music myself until middle school when I heard the song "Clocks" by Coldplay playing on the 2001
Peter Pan
trailer. I fell in love with the way it made me feel. From there, I found a connection with music, and I started to find my own taste in music. Now, I tend to listen to a lot of calm music from Andrew Belle, Tycho, Helios, etc. I just listen to whatever I like and what make me feel good, whether if that is older or current music.
Seth:
Growing up I listened to The Beatles, Boston and Elvis with my dad, but I didn't really get into music until I found metal. Starting with a love for Ronnie James Dio and Mötley Crüe, I slowly found a liking for screamo/hardcore music and progressive metal. In high school I decided I wanted to be in a band, so I bought a guitar and joined a band. I was in a few different "emo" bands in high school, one of which actually got pretty big before I left on my mission.
Gavin: What was it like for each of you breaking into the local music scene?

Steve:
For me, I have always been in the music scene. I had a band throughout middle school and high school; after that, I really took off with the singer-songwriter thing and build a pretty successful YouTube channel and following performing my original music and covers in Orem and Provo on a consistent basis. Breaking into the music scene with Foreign Figures has been a different experience, though. The hype and buzz we've gained in such a short amount of time has been really fun to see happen.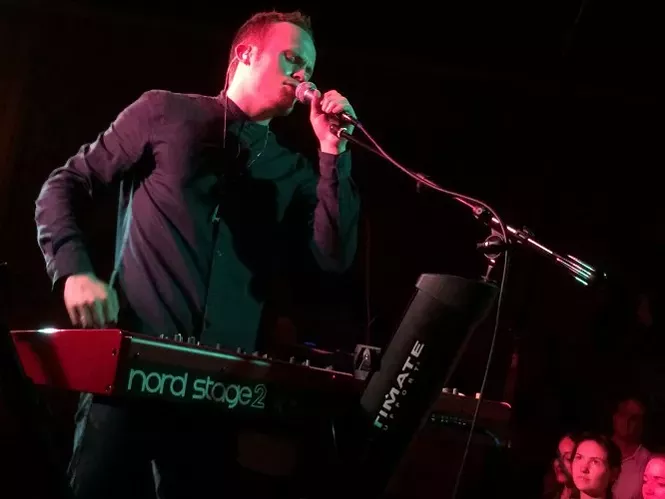 Gavin: When did you all eventually meet up and become friends?

Seth:
Eric and Steve are brothers, and their friend Eric Espinel (previous bass player) introduced them to Seth, who introduced Jonny into the band after recording an original his studio and figuring out how to fill the void of sound within the band.
Gavin: How did the four of you come together to form Foreign Figures, and what's the story behind the name?

Seth:
Foreign Figures came together as an idea in 2011 when I jammed with Eric and Steve, and our friend Eric Espinel. We started a little group called The Hideout, but when Eric left to serve a mission in late 2011, we just kinda hoped we could all do a band with him for two years while we continued to jam and play little acoustic sets. We all sing and write songs, so it was cool to get to know each other musically while Eric was in Ukraine. In July of 2013, we recorded a song with Jonny Tanner, this awesome sound engineer just out of college. After recording the song, we asked him to be in our band and the rest is history. Jonny is now our guitarist.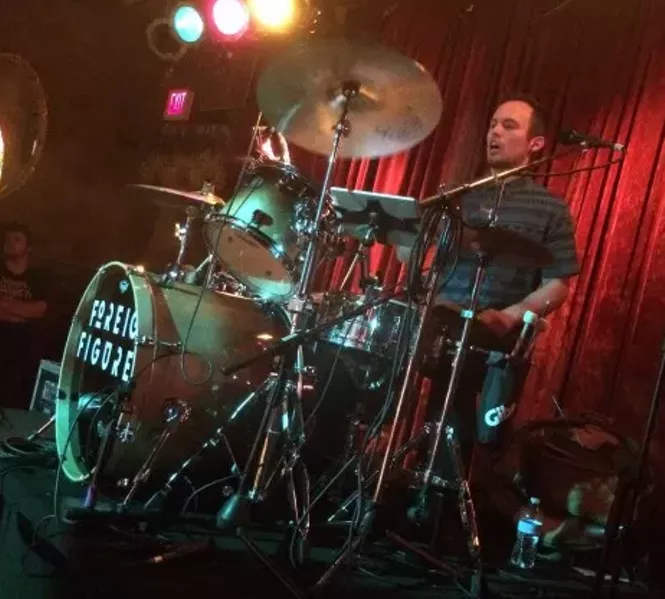 Gavin: What influenced you to lean towards an alternative/pop kind of music?

Eric:
Each member in Foreign Figures likes completely different music than the other. Steve is into mainstream pop/electronic music, Jonny likes metal [and] hard rock, Seth has always had a strong interest in R&B [and] funk, and I have always loved soul, hip-hop and atmospheric pop/rock music. I wish we could all connect with similar interests in music, but after combining all four, highly opinionated members together, we get an alternative/pop sound. However, our music will continue to progress and mature with time, so I have no idea what genre in general we will end at. I hope we just keep trying to create good music.
Gavin: You've been around for nearly a year and a half. How has it been working in the local music scene and building an audience?

Eric:
I love the music scene in Provo. It is alive and engaging, with so many acts trying to make their way to the top. I love hearing about each other's successes, because it motivates me to want to work even harder. As a band, we have been trying to grow an audience organically through live shows and our online music. The thing that keeps us going is our fans' reactions and having people show up to our gigs. It makes all the hard work worth it.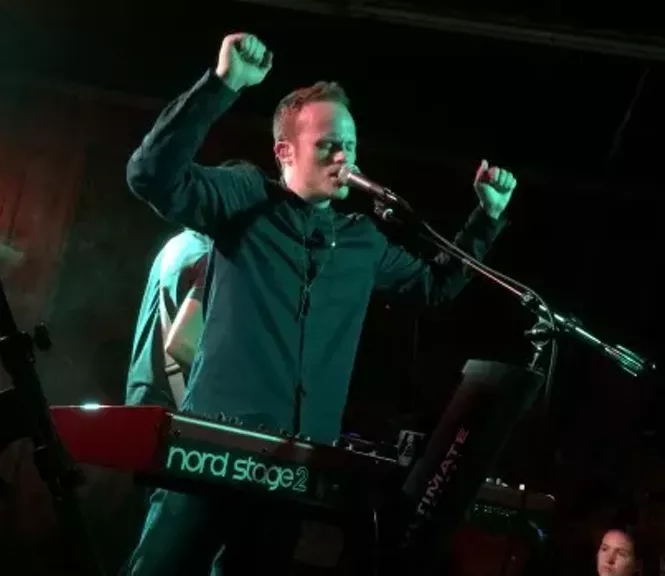 Gavin: Back in March you released your debut EP, Come Alive. How was recording that album as a group?

Eric:
My first intentions were to save a lot of money and then go to a high-end studio to produce a high-quality EP. After adding Jonny to the group, I saw an immense amount of talent in audio recording and engineering that he brought to the table. We all had different thoughts on just tracking everything else ourselves and then bringing in a producer, but after realizing that we had little money to go to an actual studio, we decided to record, mix, master, and produce the whole EP in Jonny's apartment ourselves. It was a blessing in that we could take more time on each song, getting it exactly how we wanted. At the beginning of the process we all budded heads a bit when one person would like one idea, but the other two would completely disagree. We came from completely different tastes and backgrounds in music trying to create something we all liked and connected with. Imagine that. Haha! It took a while to get used to each other and the creative ideas we came up with. As far as the music goes, we tracked the songs just as we wrote it at the rehearsal space always keeping an open mind in the studio on how to make it better even if that meant changing
someones
part.
Come Alive
had the most interesting process in the studio because the song turned into something completely different from where we started. We ended up adding a marimba, African drums, group vocal chants, and a high G-belt/scream in the bridge. It actually is not my favorite song off the EP, but it has turned out that way to be the most popular song. After finishing the EP we felt very accomplished having put in hours and hours of work, but it never felt like work because we all enjoy creating music together. Now in the studio we get along much better. :)
Gavin: What was the response like from the public at release and what did you think of its local success?

Eric:
After the release of "Come Alive" we started to have people show up at concerts that we never knew previously which is so new to me. We also were getting downloads of our music from all over the world, so I guess you could say that we are off to a good start.
Gavin: Are you working on anything new or just playing shows for now?

Eric:
We are always working on something new and trying to play shows at the same time. It can get a little overwhelming at times with the work load in the studio, rehearsing, learning new songs/covers, and playing late night gigs, but for some reason we just can't stop creating. My brother Steve does best at striving to maintain balance within the band so we don't wear ourselves out by keeping a very tight/organized schedule. As of right now we are currently writing and prepping for another 5 song EP to release early next year. We will also be releasing our summer single early July with another music video that was shot by Devinsupertramps team on the Bonneville Salt Flats.
Gavin: Are you thinking of touring beyond Utah or just staying at home for the time being?

Eric:
This summer we are playing several shows outside of Utah in Idaho and Colorado, but for now our focus is on establishing a strong local following and slowly branching out regionally. We want to be playing outside of Utah right now, but we have to be smart about the gigs we choose to play at. It is all a game of active patience. Hopefully by next summer we will be able to travel a lot more outside of the state.
Gavin: How has it been for you to be a part of this year's Summer Battle Of The Bands at Velour?

Jonny:
Working with Velour is always a special experience for us. We've had nothing but pleasant and enjoyable experiences working with Corey and Kaneischa, and they've given us great words of mentorship in our progression so far. While we weren't able to win the final competition, we were floored by the number of family, friends and fans that came out to support us. It was unreal! We were very grateful and humbled to perform along side such amazing musicians.
Gavin: What's your thoughts on your fellow finalists and the music they bring to the scene?

Jonny:
Velour has a reputation of always bringing out the best musicians, and that was definitely the case on Saturday. I remember thinking to myself during each band's set, "Man, I'd buy/listen to their stuff." "Man, these guys are killing it." "Man, I love their sound." We will always remember this amazing time in our progress to play alongside such bands as Strange Familia, Jessica Frech, Amber Lynn, and The Love§trange. We're also very excited to share the stage again with The Love§trange on July 31 for our summer single release party at Velour.
Gavin: What's your take on the way the local music scene currently is?

Jonny:
We live in a time where the creation, production and recording of music is accessible to anybody who wants it and is persistent enough to devote time and energy to it. In my mind, this is a beautiful thing, because it not only allows people to express themselves through this medium freely, but it's also furthering the progress of music exponentially. We're hearing literally thousands of different genres of music nowadays and this will only continue to multiply. Utah, and more specifically Happy Valley, is a melting pot for all of these vast genres. I love the local talent here. It's all so beautiful and sincere and genuine. While Foreign Figures has the goal of becoming a household name, we're perfectly proud to be able to claim this beautiful area full of amazing talent our place of origin.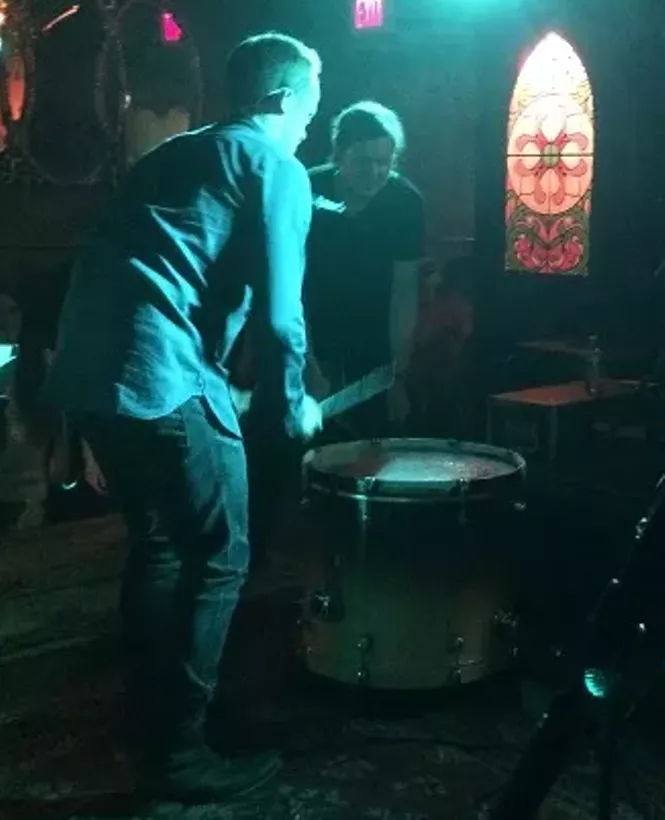 Gavin: Aside yourselves, who are some of your favorite bands in Utah today?

Eric:
I am a huge fan of Jen Blosil's authentic, edgy vocals and candid songwriting. She has a future in music and I can't wait to see what she accomplishes. I also really like the music of RKDN. It is fresh and fun to listen to. I am a fan of their music.
Gavin: What can we expect from the band over the rest of the year?

Jonny:
Foreign Figures has the goal of becoming a household name, therefore everything we do, we do with the vision of making that come to pass. Currently, we're in the process of setting up our LLC. It'll be so cool opening up our first bank account! We will also be furthering our experimentation in creating a truly unique sound that is both original, yet familiar to us and our fans. We recognize that as a band we are the product, and our ability to refine it is as the forefront of our to-do list continually. Besides writing and experimenting with new sounds, playing out is our most favorite thing to do, so you can bet we'll be doing as much of that as our scheduled will allow. Just this summer we're playing all across Utah and out into our neighboring states. Creating and distributing positive and unifying music to the world is our mission and we will continue to work tirelessly to further that growth. Expect not only an evolving product from us, but a superior live performance and an ever deepening desire to bring light to all who hear.
Jessica Frech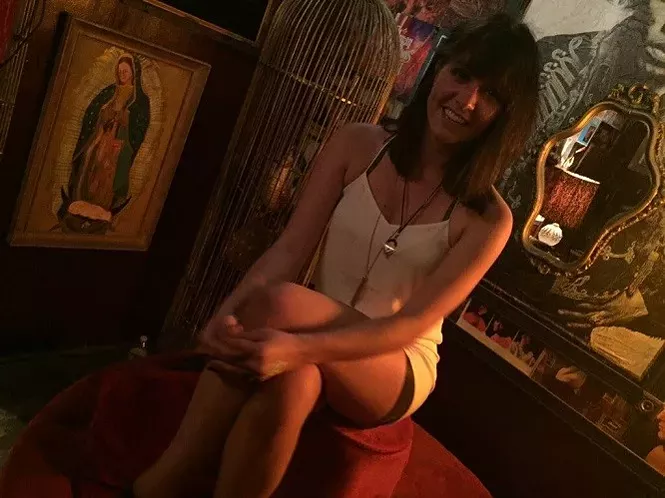 JessicaMusic.com
Gavin: Hey Jessica first thing, tell us a little bit about yourself.

Jessica:
So, I'm 23. From Nashville, Tenn. Just moved to Utah a month ago and love it. I also love ice cream, people and writing music. This may or may not be my Tinder bio.
Gavin: When did you take an interest in music and what were your favorite acts growing up?

Jessica:
Since I grew up in Nashville, music was always around. I didn't start playing, singing, and writing until I was in middle school though. Norah Jones, Sting, Barenaked Ladies and punk music was my go to as a kid. A lot has changed since then.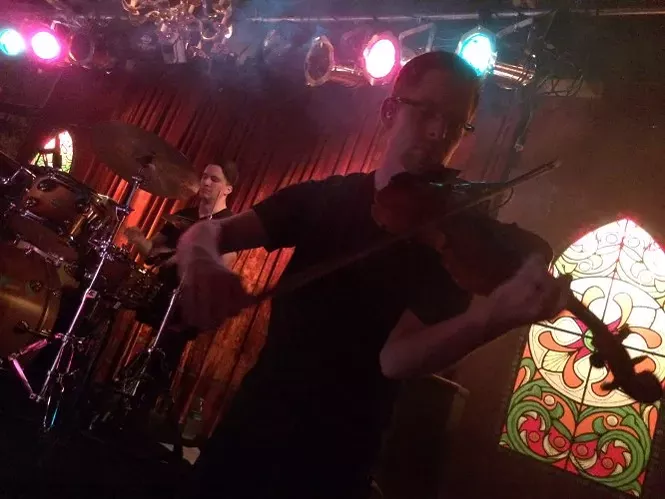 Gavin: What originally brought you from Tennessee to Utah?

Jessica:
I've been traveling back and forth for shows for the last year, and it was time for a change. I feel like I'm well traveled, but I've never moved outside of Tennessee. And I couldn't put any more miles on my car by driving back and forth. I think it was a good decision.
Gavin: Unlike a lot of other musicians here, you didn't immediately get your start playing gigs with your current style of music, you actually started on YouTube. How did that come about?

Jessica:
Actually, starting out, I would play three hour sets at fairs, festivals and coffee shops. The struggle in that was diversity. I wasn't able to share my music with the audience I thought would connect with my style. That's when I noticed artists doing the YouTube thing. In 2012, YouTube became my largest platform.
Gavin: As that aspect progressed, how was it for you writing your own material and growing an audience?

Jessica:
Honestly, it was tough. I had to feed the YouTube beast which called for off-beat, comedic songs to market the fulfilling music; the music that I put on my records and play live at shows. It's still a balancing [act]: writing music that inspires me but still meets the needs of my online audience.
Gavin: What would you say were the biggest differences for you in building a musical career online as opposed to starting at the traditional route through live gigs?

Jessica:
I think there's a misconception that building an online presence is easier than being in a tour van with eight unshowered people. It's not easier; it just different. The pick-up was quicker, though. I was able to reach more people faster. People that genuinely connected with my music. Which now, allows me to play more shows.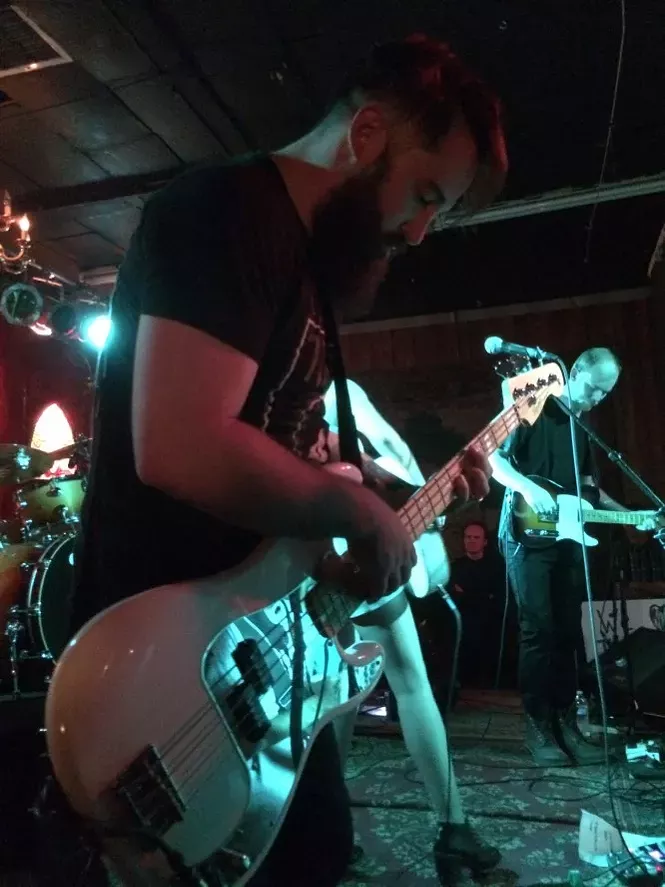 Gavin: Once you started playing live, what was it like putting a band together and having people to perform with?

Jessica:
So
fulfilling. Especially, when you really, really enjoy the people in your band. Unfortunately, It's easy for me to forget how much I love performing until I get onstage again.
Gavin: I read elsewhere that you've recently changed your style up to do more faith-based music. What influenced that decision, and how has it been creating that kind of music?

Jessica:
My faith has always been a part of who I am, even in times of not demonstrating it. More recently it's been sneaking into my music. I just want people to feel uplifted when they hear my songs, no matter what their faith may be like.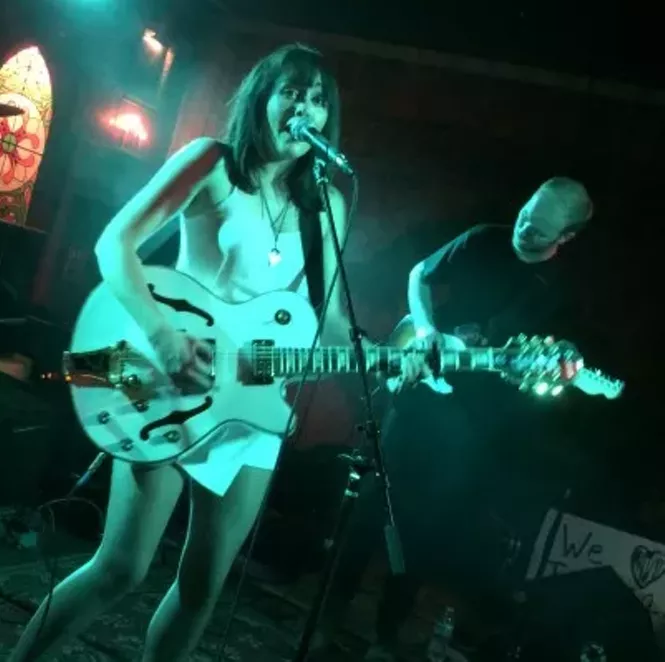 Gavin: History in music has taught us that when people change genres, either the audience is very embracing or it ends up dividing people and some leave. What's your experience been like?

Jessica:
I've always found that when you're authentic, the same follows. I honestly have only had positive feedback from stretching into the faith-based realm.
Gavin: You're working with with Eleven 17, who is a faith-based label. How has it been working with them?

Jessica:
The founder, Brandon Metcalf, is the kindest, most humble person I think I've ever met, and mad talented. Songwriting, artistry, sonics, and even down to being a human all become highest quality when you get to work with a team that you trust and respect.
Gavin: You have a brand new record on the way. Tell us about it and what was it like for you recording that album.

Jessica:
So, we've spent a lot of time on this record. Maybe a little bit more than normally. I spent more time than I'm used to co-writing with others who were able to push me to be honest, vulnerable and feel-y. The record is full of feels that I hope everyone can relate to. We have a tentative release date for August.
Gavin: How has it been for you to be a part of this year's Summer Battle Of The Bands at Velour?

Jessica:
Moving to Utah was the scariest decision I've ever had to make. Physically, spiritually, and temporally. After this week, I feel like I'm right where I'm supposed to be. Funny how that stuff works right?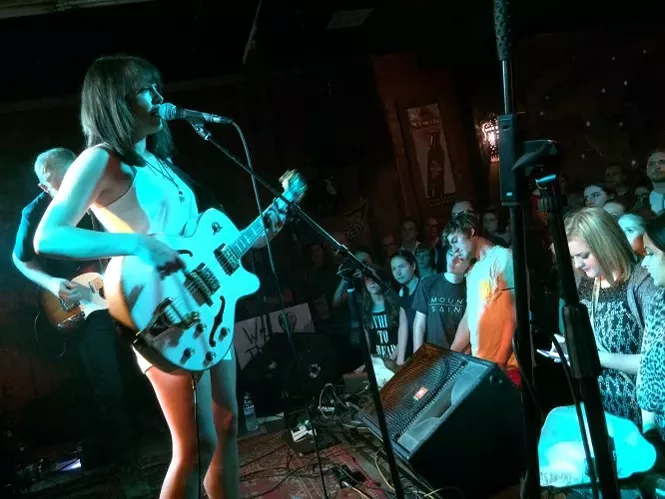 Gavin: What are your thoughts on your fellow finalists and the music they bring to the scene?

Jessica:
Coming from Nashville, I obviously have a little bit of critic in me. I'm
blown away
by how much mad talent there is here. Even better, I'm moved by how supportive and kind and loving all of the bands have been to each other. It's a competition, but everyone has banded (see what I did there) together to encourage the Provo music scene. I hope I'm considered part of it now.
Gavin: What's your take on the way the local music scene currently is?

Jessica:
I'm surprised by how many people go to shows out here and listen attentively. It's like, they come to the show to hear you. I know that sounds funny, but in Nashville every venue has a million other things going on and you rarely have a quiet room to connect with your audience. I applaud you, Provo.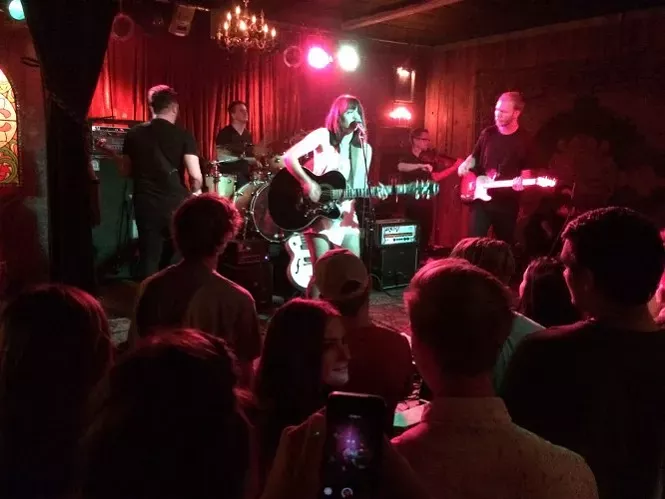 Gavin: Aside yourselves, who are some of your favorite bands in Utah today?

Jessica:
Because I did just move here, I hope I'm not late to the game. I might be biased to say Mimi Knowles, because I've seen him sweat like nobody else over his career and then turn around and still have time to be the nicest person ever. His songwriting and production are grade A, and his live shows are a party every time. A few other names I'd throw into the arena are Amber Lynn Stoppel, Strange Familia, Foreign Figures and The Love§trange.
Gavin: What can we expect from you over the rest of the year?

Jessica:
A new record. More shows. More YouTube videos. And lots of high fives.
The Love§trange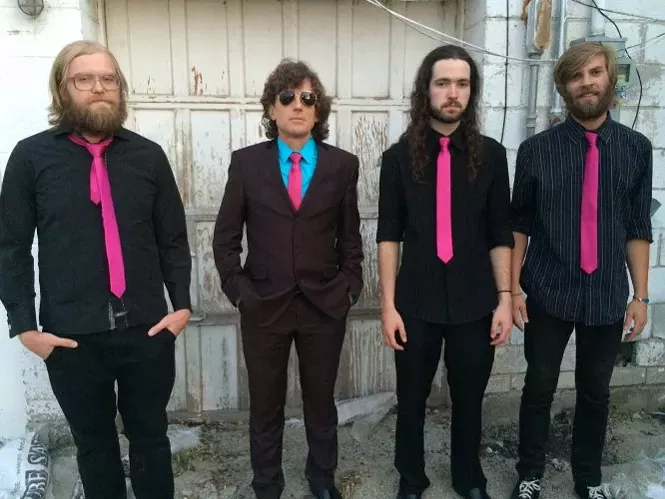 TheLovestrange.com
Gavin: Hey Karl, first thing, tell us a little bit about yourself.

Karl:
I like rock ballads with distorted guitars. I like to eat celery. I like running on asphalt in the burning afternoon sun in the middle of July.
Gavin: When did you take an interest in music and what were your favorite acts growing up?

Karl:
I started playing music a very, very, very long time ago. And then I quit the music scene. And then I co-founded The Love§trange 30 years later. Some of my favorite acts are Mott the Hoople, The Strokes, David Bowie, Sixto Rodriguez and Billy Joel.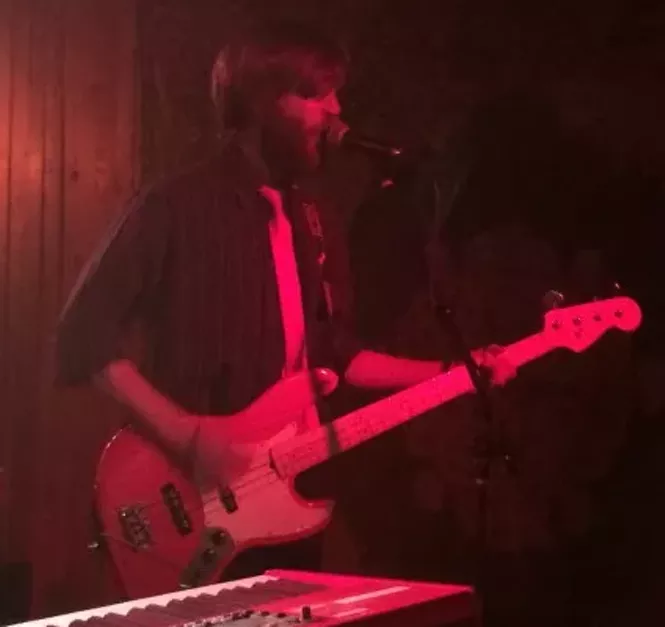 Gavin: What was it like for you breaking into the local music scene?

Karl:
Strange and surreal. It was a little different. In order to break into local music I quit music completely, graduated from college, graduated from law school, practiced law for 23 years, and eventually co-founded this band with Matt Blunt about 30 years after leaving music. Our first show, with Seve Vs Evan and Coral Bones, was a sold out show at Velour Live Music Gallery in Provo, on February 13, 2015.
Gavin: When did you all meet each other and eventually become friends?

Karl:
I met our lead guitarist Devin Powell in early 2013, while recording the band's first album,
I Liked It, No I Didn't.
Our producer Nate Pyfer brought him in to record with us on the album. Devin fit in immediately. I met our bassist Chad Reynolds in late 2014. Our Feb. 13 debut show was looming, and we needed a great bassist. Chad was available, and his bass lines are spot on for the band. I met our drummers, Cole Maxwell and Russ Carroll, only recently. Our original drummer Matt Blunt co-founded the band with me, but left amicably to pursue other responsibilities and interests. We have been using both of our current drummers for our live shows, depending on availability. For example, Cole was on tour with Mad Max and the Wild Ones for our show on June 27, and Russ played with us for that show.
Gavin: When did you come together to form The Love§trange, and where did the name come from?

Karl:
We essentially came together in 2013 to begin recording the album as far as Devin, Matt and I, and in 2014 we added Chad on bass to complete the live band, then added Cole and Russ here recently in 2015 to replace Matt. I came up with the band name "The LoveStrange" while in the process of writing songs like "It's A Strange Love," "I'm a Strange Man (But I'm Not A Stranger)," and "Love Is Strange." Our producer and other advisers liked the name, it was unique and seemed to fit the band and the songs. Matt Blunt had the idea to replace the "S" with the section symbol "§" and it stuck.
Gavin: What influenced the more lo-fi pop/rock sound you've created?

Karl:
Ideas like "acceptance not judgment" and a desire to not appear varnished, led to lyrics and videos about keeping it real and respecting fact over fiction. Those ideas seemed to fit naturally with an unpolished lo-fi distorted rock sound in our recordings, many of which were produced from the first takes and second takes in the studio. Not every song came from those ideas, but there is something intentionally unpolished about what we do, and that leads naturally to a more lo-fi sound. Our producer liked the rough edges.
Gavin: What was it like when you first started and getting a following in Utah County?

Karl:
A short answer to your question is "exciting and difficult." Utah County is a beautiful, weird, energetic, strange place. The fact that several recent national rock acts originated there, surprises most people who learn about it. It's not easy to generate a following in Utah County. They know a great band when they see one, and great bands are plentiful there.
Gavin: Earlier this year you released your debut album, I Liked It, No I Didn't. What was it like putting that album together?

Karl:
It was both real and surreal, working with a real producer and recording engineers who have worked with platinum selling artists. When we were in the middle of recording the album, one of the songs in one of Nate Pyfer's other projects, a song called "Atmosphere" which he co-wrote with McKay Stevens, Finn Bjarnson and Ryan Raddon aka Kaskade, was recorded and released by Kaskade. It became a hit and started getting mentioned in Rolling Stone magazine. It was nominated for a Grammy later that year. I'd show up for a recording session and start talking about it to Nate, but he was more interested in working on my songs than talking about his songs.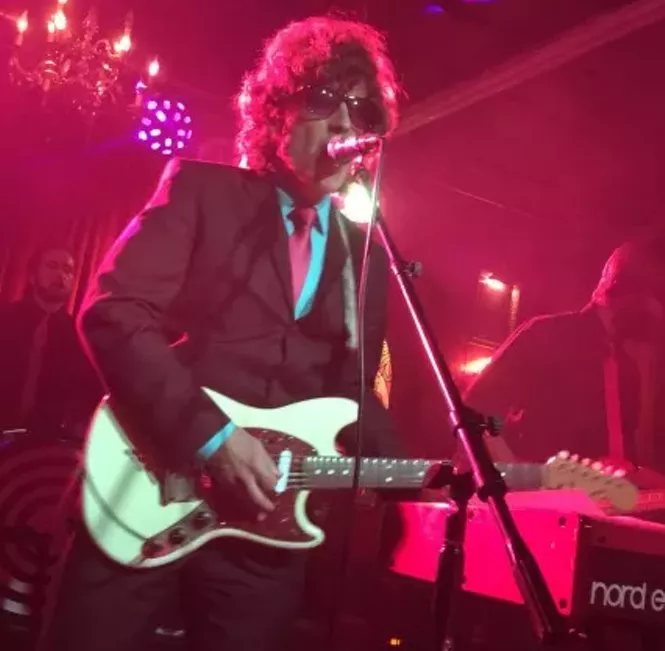 Gavin: What did you think of the public reaction to it when it was released?

Karl:
I had a hard time believing it. The reaction was generous.
Gavin: Are you working on anything new or just playing around Utah for the moment?

Karl:
Doing both, and our second album is about half done.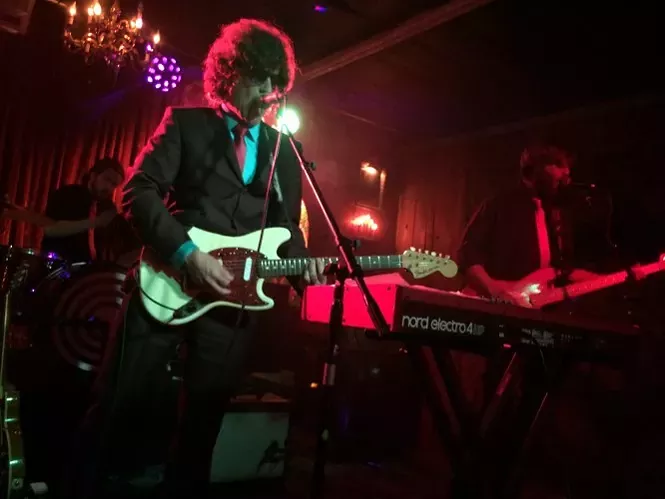 Gavin: Any plans down the road to tour out of state, or will you stick to home for now?

Karl:
We are planning a regional tour in a few months.
Gavin: How has it been for you to be a part of this year's Summer Battle Of The Bands at Velour?

Karl:
Every band on every night of the preliminaries was quite good. We made it to the finals, where all the bands were so tight. After the finals were over, we learned from several judges that we had received their vote. That got our blood pumping, given how good Amber Lynn's set was, and Foreign Figures, Jessica Frech and Strange Familia.
Gavin: What are your thoughts on your fellow finalists and the music they bring to the scene?

Karl:
I think Amber Lynn's soulful r&b tinged folk-pop sound is second to none. When she added the horn players, I just about died and went to heaven. I was a trumpet player in a former life, and my favorite big band instrument is the tenor saxophone. Foreign Figures played their big-sounding arena rock right before our set on finals night, which put me in a good mood when we took the stage. Jessica Frech is a polished professional in sound, look and stage presence. Strange Familia is a merger between two great bands, i.e. rooftop-concert alum Strange Family and some of the members of the now-dissolved Mr. Smith. They played a stellar set that contended easily with any of the finalists.
Gavin: What's your take on the way the local music scene currently is?

Karl:
It isn't for the faint of heart. You get out of it what you put into it.
Gavin: Aside from yourselves, who are some of your favorite bands in Utah today?

Karl:
The Moth & The Flame ("Red Flag." "Young and Unafraid." "How We Woke Up."). Fictionist ("Lock and Key," "Free Spirit"). Luna Lune ("Let It Go" is the song; the lead singer's voice rivals Pat Benatar). The Blue Aces. Coral Bones. Mindy Gledhill. The Vibrant Sound. Ocean Commotion (now "Miles Out"). VanLadyLove. House of Lewis. Mad Max and the Wild Ones. Sego (but they moved to LA). Gypsy Cab (but they recently played their last show). Desert Noises (but they moved to Nashville). Shrink the Giant. Deadtooth. RKDN. Two Nations. Seve Vs Evan, Foreign Figures. Strange Familia. The Brocks ("What Do We Live For"). 27 more bands I could name. Brothers Brimm ("Buckle My Shoe," "Apple Cider"), an Ogden band which does not play at Velour, is possibly the best jam band in Utah. BB arose from the ashes of Wafer ("Waste My Time"), which arose from the ashes of The Gorgeous Hussies ("Do My Part," "Pop Chanteuse"). I recommend their new album "Nate's Beard."
Gavin: What can we expect from the band over the rest of the year?

Karl:
Playing festivals and shows, finishing our second album. More retro guitars with fresh indie production.
I know what you're thinking: "Hey wait, Gavin! I can count! That's only 3!" You're correct! The other two will be coming tomorrow in Part 2.