We took last week off because no one wanted to do anything music-related on America's birthday weekend, and I'm sure a lot of bands had crazy furniture store deals to get to as well. But we're back to look at eight new albums and a pair of release shows. First up is from Crew Cut, who have absolutely
zero
info listed online—or at least zero info we could find after a couple days of digging beyond social media. What we
do
know is that it's a hardcore punk band out of SLC, and this four track EP called
Wrong
is kinda kickass. You should go download it now from
their Bandcamp page
while it's free!
Andrew Shaw
might sound familiar to you as a longtime musician in SLC. His two most recent items of note have been as lead singer/guitarist for Color Animal, the mind behind Magic Mint, and the primary composer for Kenny Riches' film
Must Come Down
.
Its
been a while since Shaw released anything solo, which makes this new album extra special, as he's put together several acoustic track into a new full-length titled
You've Got An Evil Place In Your Heart.
You can download it for $10 off of
Bandcamp
.
Next up is a cool shoegaze project out of Ogden called Pail Ruin. Depending on when you listen to them, there's between 5-8 members in the band contributing some kind of instrumental backing to some great ambient vocals on the ethereal plane of alternative rock. Their first EP,
Batwings & Butterfly Kisses
, sounded completely unique when it came out last September. This follow-up EP
Baby Devil
is simplistic, yet you can tell there's a greater plan going on in the background. You can download it for $10 off their
Bandcamp page
.
Speaking of follow-up albums, we have the latest from
Faces In Mountains
. The last time we chatted about this collective of anonymous friends making music was back in December when they released their
Brain Slave
EP. Their latest album,
Heights, Vol. 2
, is actually a sequel to an album they released in August 2013 called
Depths, Vol. 1
. This one is still very much in the experimental instrumental genre, but for some reason it feels much more tangible than previous works, stuff you could play on the radio and people would be fine with it and question where the experimentation is. You can download a copy for whatever you'd like to pay from the Mind Slave Collective's
Bandcamp page
.
While we're dabbling in the experimental, here's an album I stumbled across while looking up new music. There's nothing online about STUV, but the album sounds pretty
cool,
and is a must-listen to people who are into weird and "genreless" albums. You can download their debut EP,
Chrono/Galactic
, for whatever you'd like to pay on
Bandcamp
.
Wrapping up the online releases is the debut from
Delusions Of Godhood
, a melodic death metal group out of Draper. Formed in 2013, this four-piece band
have
been a staple of the metal community since their formation. The band name should sound familiar to regular attendees at Bar Deluxe, Loading Dock and In The Venue as one of those professional bands who show up and rock out—just awesome guys who work damn hard. Their debut album,
Dreamscape
, is available for pre-order on
Bandcamp
for $10, and will be released on July 19.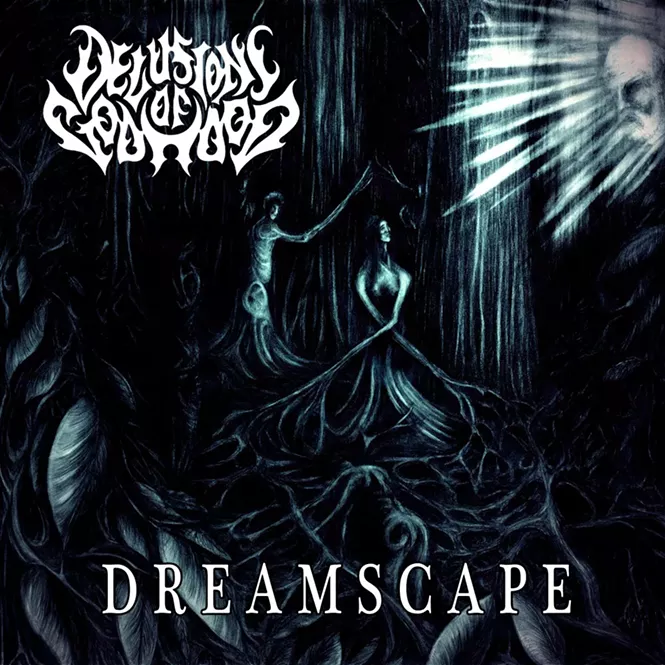 Getting to release shows, we have two tonight, the first coming from
American Hitmen
. I'm not going to bullshit you when I say these guys are very polarizing in SLC. They have an awesome story of serving together in the Marine Corps, and have earned massive respect for doing so, but of course that's
also
earned a lot of criticism within the music scene from who dislike their radio rock sound and "USA all the way" attitude, not to mention being on
America's Got Talent
, which comes with its own set of bonuses and strikes. All that aside, these guys bust their ass in SLC all the
time,
and have done their best to stay true to who they are in good times and bad.
Give 'Em What They Want
is their latest addition to the catalog, which you can pick up tonight at The Royal as they play their release show with Bury The Wolf, Betty Hates
Everything
and My Private Island opening. Tickets are $10, and the music starts at 8 p.m.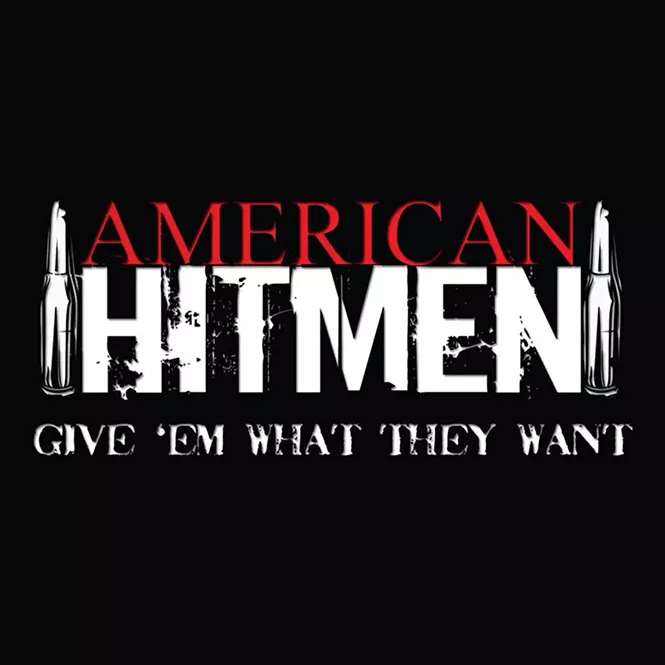 Meanwhile, over at The Urban Lounge, we'll see the latest from
L'anarchiste
. We really don't need to go into the band's history all that much, especially when they've been written up so many times by
City Weekly
alone, including a
CWMA victory back in 2013
. Their latest release is a full-length album titled
Giant
, which you can snag tonight as they play with Big Wild Wings and Haarlem opening. Tickets are just $5, and the music starts at 9 p.m.
Love music, head out, buy
local
!