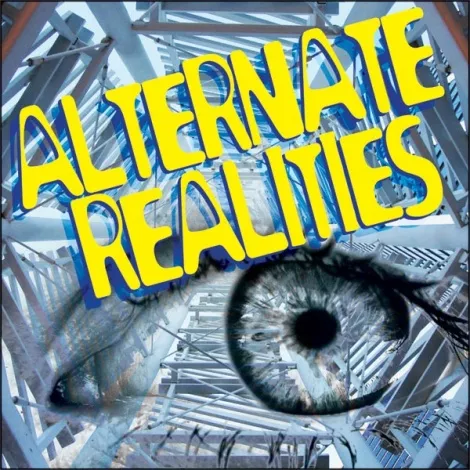 New report shows major food corporations bank millions off unhealthy junk-food laden school lunches.
Top of the Alty World
"When Schools Serve Pizza and Corn Dogs for Lunch, These Companies Make Bank"—
Mother Jones


Coal is losing on the war on coal as the demand for the fossil fuel has steadily dropped.—
Slate


Outrage grows after #BlackLivesMatter activist Sandra Bland dies mysteriously in a Texas jail.—
Democracy Now!


The EPA is set to study the effects of the herbicide Roundup on 1,500 endangered species.—
High Country News


Top of Alty Utah


An anti-marijuana advocate got called out during a legislative hearing over medicinal marijuana.—
Utah Political Capitol


A federal judge ordered the names of a lesbian couple be listed as mothers on a birth certificate for their new baby in a first-of-its-kind case since same-sex marriage was legalized.—
Q Salt Lake


In the Salt Lake City Mayor's race Jackie Biskupski if elected would be the first openly gay mayor, but Becker may be the most pro-gay mayor in the city' history.—
Salt Lake City Weekly


Utah will still be involved in the legal battle involving a San Juan County Commissioner who led an illegal ATV ride/protest up Recapture Canyon.—
Utah Policy


Rantosphere


Atlantic
writer Ta-Nehisi Coates talks about his work on race in America,
Between the World and Me
, and about why he doesn't see the need to write hopefully about race relations.
There's hope in there. There's beauty in there. But it's not a bowl of sugar. It's dark chocolate. It's a little bitter. And that's how it's supposed to be. You listen to a song like Biggie's "Everyday Struggle," which is in many ways sad, but in the middle of it there's this beautiful scene where Biggie thinks he's sold all of his coke, and he's going to see his friend, and he says, "At last, I'm literally lounging black." He feels happy in the midst of this. And then it all goes wrong: "Then I got a phone call that couldn't hit me harder." I think hope that's not cut with some sense of struggle is false. The thing that I can't understand about this question is, what great art would we describe as primarily hopeful? I don't read The Great Gatsby and think "hope." I think it's about the need, oddly enough, to politicize writing, to effectively turn writers into Senate aides. I'm not a fucking politician! I don't have to make people feel good at the end of the book. I don't have to do what Barack Obama does. That's not my burden. My burden is to try to describe things as precisely as I see them.—Rolling Stone
The Long View


Despite the best intentions of an "ethical shoppers" movement, sweatshop conditions are as pervasive as ever in third-world countries.
In a 2009 survey, Chinese auditors referred to their work as a "cat-and-mouse game." They updated their inspections to get around the fraud: asking workers their zodiac signs instead of their birthdays, checking for wrinkles on birth certificates. Then the factories updated their fraud to get around the inspections. Auditors tell me of arriving at factories where the owners play a song over the loudspeakers as a signal to shuffle the child laborers out the back. "Sometimes [employees] answer before you ask the question," says Rachelle Jackson, director of sustainability and innovation at Arche Advisors, who estimates she's done around 1,500 audits. "You ask, 'What time do you start work?' and they say, 'Eight hours.'"

For his book The Promise and Limits of Private Power, Brown University's Richard Locke examined 10 years of Nike inspections. Nike was doing two kinds of audits, one mostly based on paperwork and the other incorporating the impressions of its staff after visiting factories. From 2001 to 2005, the paperwork audit showed that working conditions in almost all of Nike's suppliers were steadily improving. When Locke checked the qualitative audit, though, he found that nearly 80 percent of them either hadn't improved—or had gotten worse.—Huffington Post