When I lived on the East Coast, summer weekend suppers often involved gathering around a big pile of peel and eat shrimp, Maryland-style.
The key, of course, is Old Bay Seasoning - the holy grail of spices for making peel and eat shrimp, crabs and such.
Recipes don't get much simpler than this: just boil the shrimp briefly in a pot with beer, water, spices and butter and then enjoy either warm or chilled, with cold beer and plenty of napkins or paper towels.
This recipe is for making 1 pound of shrimp. You can easily double or triple the recipe to suit your needs and number of guests. Figure on about a half-pound (minimum) per person.
Ingredients:


1/2 cup beer
1/2 cup water
2 Tbs. Old Bay Seasoning
2 Tbs. butter
1 lb. shrimp, shell-on and deveined (I prefer to use large or jumbo shrimp; smaller shrimp will cook faster)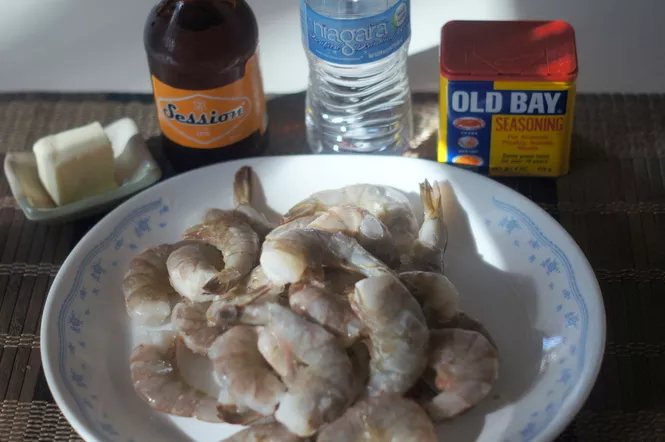 Method:


Place the beer, water, Old Bay, and butter into a pot large enough to hold the shrimp and bring to a boil.
Dump the shrimp into the pot, reduce the heat to medium, cover and cook for 2-3 minutes, depending on the size of the shrimp.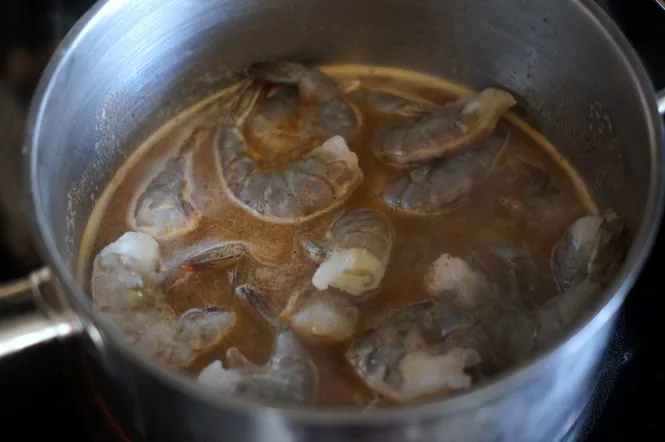 Stir the shrimp, cover, and continue to cook until pink and cooked through, another 2-3 minutes. Try not to overcook the shrimp: overcooking makes them tough.
Drain the shrimp and serve on a platter with seafood sauce (optional) and lots of napkins.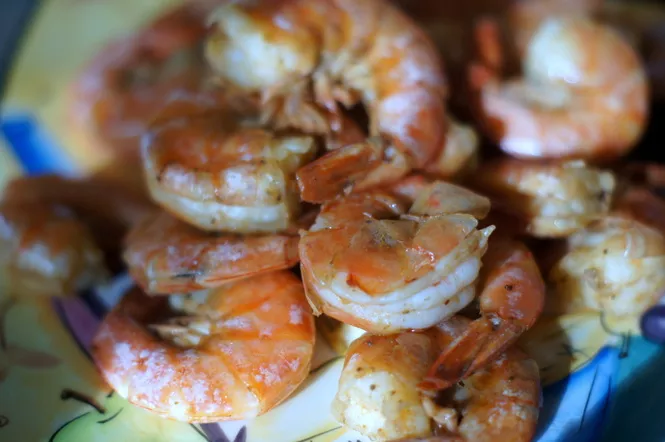 Photos by Ted Scheffler