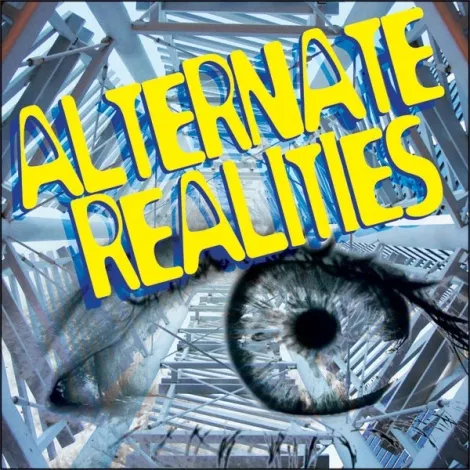 A federal investigation found Georgia has been segregating trouble students, giving them inferior educations and placing them in Jim Crow-era facilities.
Top of the Alty World
"Georgia is Segregating Troublesome Kids in Schools Used During Jim Crow"—
ProPublica


Germany set a record on July 25, when 78 percent of the country's energy needs were fulfilled by wind, solar and other renewable resources.—
Quartz


When news broke that University of Cincinnati police Officer Ray Tense had been indicted for the murder of Sam Dubose, a black man, news outlets juxtaposed a photo of Tensing posing in front of a flag in his officer's uniform with a mug shot of Dubose.—
The Root


Despite $8.2 billion in American taxpayer dollars spent since 2002 to fight the opium industry in Afghanistan, the country remains the king of the drug.—
Foreign Policy


Top of Alty Utah


In the wake of controversies surrounding Planned Parenthood, Utah Attorney General Sean Reyes says he has received calls for investigation into the group in Utah.—
Utah Politico Hub


A member of the Reagan billboard company talks about helping to finance billboards for all of Ralph Becker's mayoral competitors.—
Salt Lake City Weekly


Chris Manor of Utah Against Police Brutality talks with
City Weeky
about his organization's efforts to educate citizens about the rights they have during police encounters.—
Salt Lake City Weekly


A poll finds Utahns favor lethal injection over the firing squad for executions in Utah.—
Utah Policy


Rantosphere


Eric Ethington argues that so-called religious freedom bills have moved far and away from what the founding fathers would have wanted.
So what is the real definition of religious freedom? The first religious liberty law ever passed was written by none other than Thomas Jefferson. The Virginia Statute for Religious Freedom was the Founding Father's way of countering the early colonies, which in the 1700s existed as miniature theocracies. The bill not only removed the Anglican Church as the official state church, but provided that no one can be compelled to attend any religious institution or to underwrite it with taxes; that individuals are free to believe as they will; and that their beliefs or non-beliefs "shall in nowise diminish, enlarge, or affect their civil capacities."

How important was this groundbreaking concept to Jefferson? On his tombstone, he listed his top three accomplishments in life: writing the Declaration of Independence, founding the University of Virginia and writing the Virginia Statute for Religious Freedom. Even his presidency wasn't as important.—Salt Lake City Weekly


The Long View


The FBI built a database known as ViCAP, the Violent Criminal Apprehension Program, more than 30 years ago to help catch the nation's most violent offenders. Unfortunately no one seems to use it.
In the years since ViCAP was first conceived, data-mining has grown vastly more sophisticated, and computing power has become cheaper and more readily available. Corporations can link the food you purchase, the clothes you buy, and the websites you browse. The FBI can parse your emails, cellphone records and airline itineraries. In a world where everything is measured, data is ubiquitous — from the number of pieces of candy that a Marine hands out on patrol in Kandahar, to your heart rate as you walk up the stairs at work.

That's what's striking about ViCAP today: the paucity of information it contains. Only about 1,400 police agencies in the U.S., out of roughly 18,000, participate in the system. The database receives reports from far less than 1 percent of the violent crimes committed annually. It's not even clear how many crimes the database has helped solve. The FBI does not release any figures. A review in the 1990s found it had linked only 33 crimes in 12 years.—ProPublica