Most of us tend to think about turkey only during the holidays. However, turkey parts like legs and thighs are incredibly inexpensive
and
incredibly tasty. I recently bought a package of three turkey thighs for a mere $6.50 at my local supermarket.
The key to cooking tender, moist and flavorful turkey parts is to give them a long braise, allowing the liquid to tenderize and flavor the meat.
For this recipe I used turkey thighs but you could substitute legs or wings if you'd like.
Don't worry about mincing the veggies. They'll only be used to flavor the turkey and then discarded, so you can just roughly chop them.
Ingredients:
3 turkey thighs, wings, or legs
Freshly cracked black pepper and kosher salt
2 Tbs. canola or olive oil
1 carrot, chopped
1 onion, chopped
2 celery ribs, chopped
2 garlic cloves, peeled and mashed slightly
2 sprigs rosemary
4-6 sprigs thyme
2 bay leaves
1 1/2 cups red wine
3 cups low-sodium chicken broth
Minced parley and/or chives for garnish.
Method:
Preheat your oven to 275 degrees F.
Sprinkle the turkey parts generously with salt and pepper.
Heat the oil in a large braising pan or straight-sided skillet over medium-high heat.
When the oil is hot, add the turkey parts to the pan, skin side down. Cook without moving the turkey until the skin is golden brown, 4 to 6 minutes.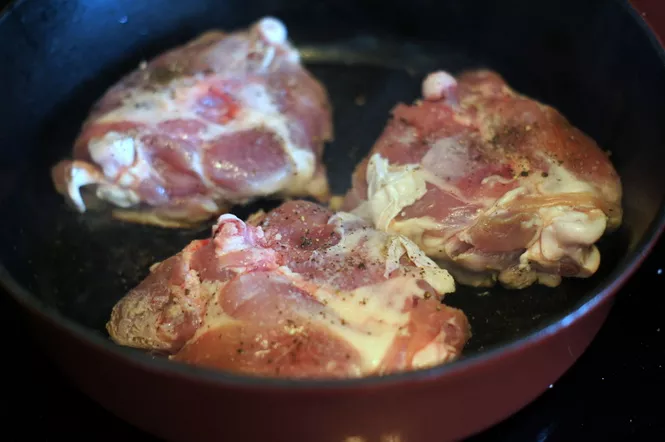 Turn the turkey parts over and cook until browned on the second side, about 3-4 minutes.
Remove the browned turkey parts from the pan and place them on a plate.
Put the pan back onto the heat and add the carrots, onion, celery, garlic, rosemary, thyme and bay leaves.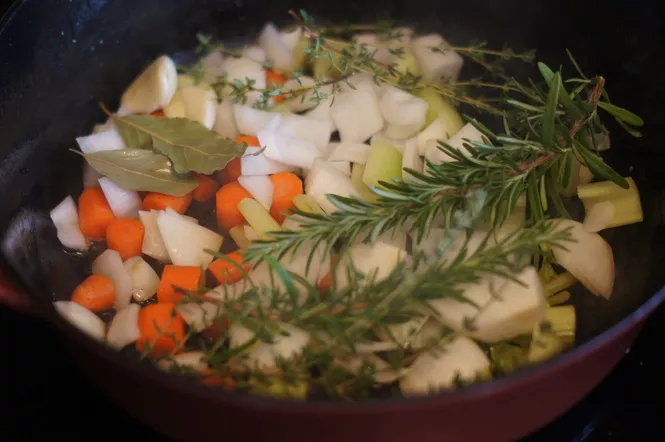 Cook the vegetable mixture, stirring occasionally, until nicely browned, about 7-9 minutes.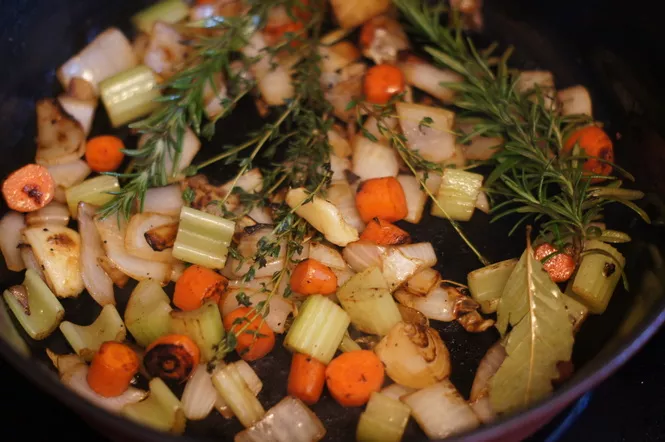 Add the red wine to the pan and boil until reduced by about half, 3-5 minutes.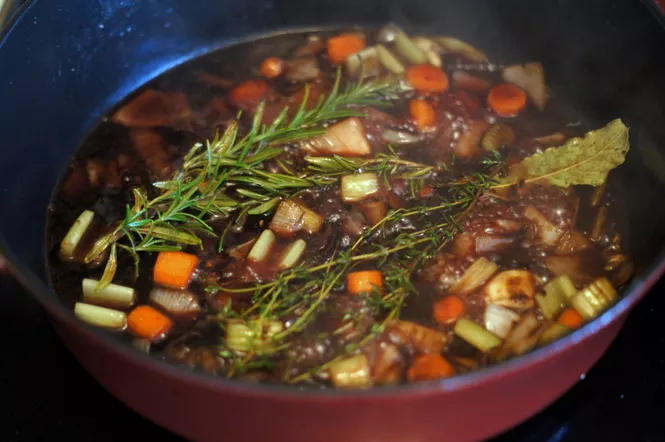 Pour the chicken broth into the pan and bring to a boil.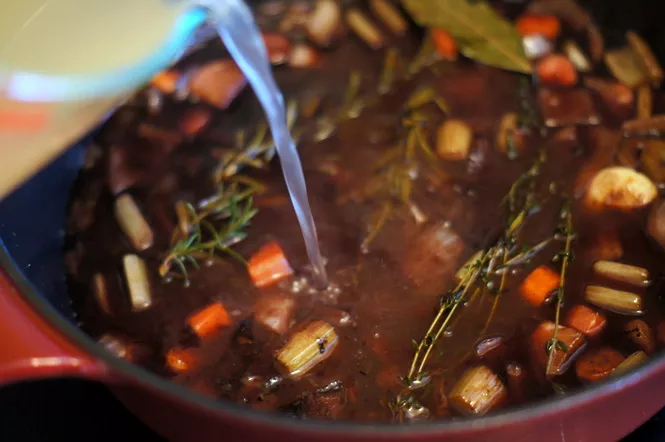 Place the turkey parts skin side up into the pan on top of the vegetables. The parts should be mostly submerged in the liquid, except for the skin. Add additional broth or water, if necessary.
Transfer the pan, uncovered, to the oven and allow the turkey to braise until nearly falling-off-the-bone tender, about 2 hours.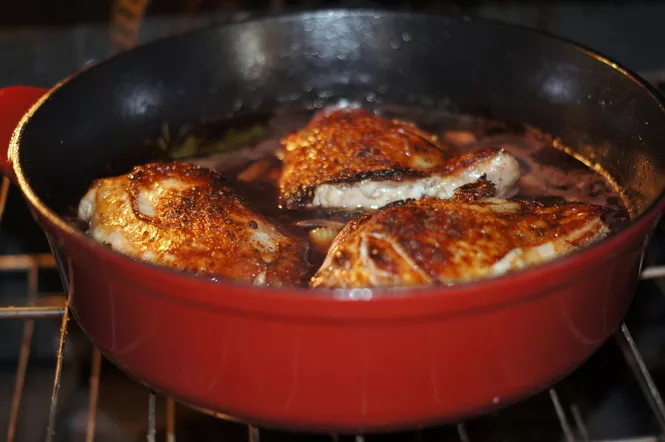 Transfer the turkey parts to a large plate, allow the turkey to cool a bit, and remove the meat from the bones.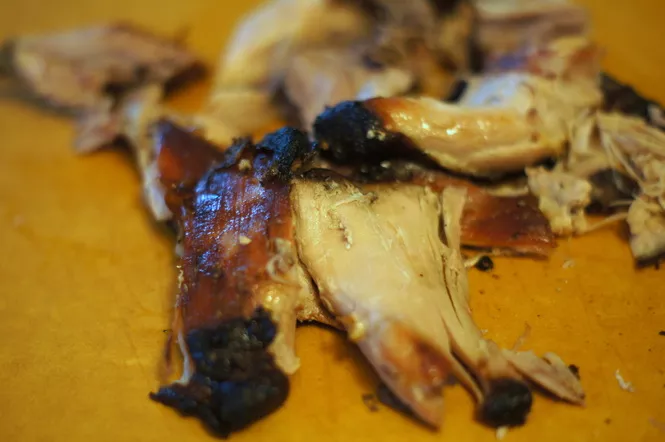 Serve the turkey with rice, noodles, mashed potatoes or use for salads or sandwiches. Garnish with minced parsley and/or chives.
Photos by Ted Scheffler