One of our favorite Sunday dinners - or, anytime for that matter - is a big pot of steamed mussels, preferably with
frites
alongside and crusty bread to soak up the juices.
It's surprisingly easy to make steamed mussels and pretty hard to screw up.
Here's my favorite recipe, but feel free to improvise with different herbs and such.
Plan on about 1 pound of mussels per person as a main dish, or 1/2 pound each as an appetizer.
Ingredients:

4 lbs. black mussels, cleaned, rinsed and beards removed. (Discard any that are open or have broken shells.)
2 Tbs. olive oil
2 minced garlic cloves
1 minced shallot
4-5 thyme sprigs
3-4 tarragon sprigs
1/2 cup chopped parsley
juice from 1 lemon
1 cup chicken broth
1/2 cup dry white wine
2 Tbs. Pastis or Pernod (optional)
1/2 tsp. red-pepper flakes
1 tomato, seeded and diced
2 Tbs. unsalted butter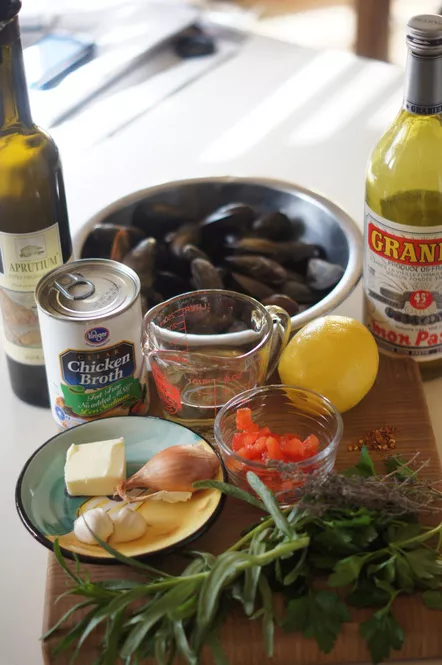 Method:
Heat the olive oil over medium-high heat in a large stockpot. Saute the thyme, tarragon, garlic, and shallot briefly — a minute or two — to create a flavor base.
Add the mussels to the pot, give them a quick toss and then add the chicken broth, lemon juice, wine, Pastis and red-pepper flakes.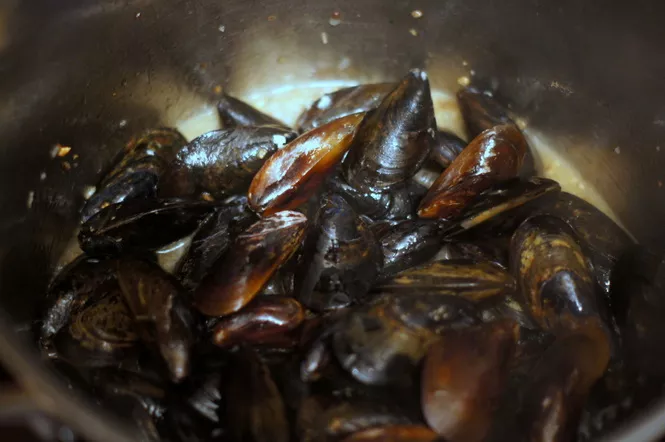 Cover the pot and steam the mussels for about 5-6 minutes, until all the mussels open. Shake the pot once or twice with the lid on while cooking to redistribute the mussels.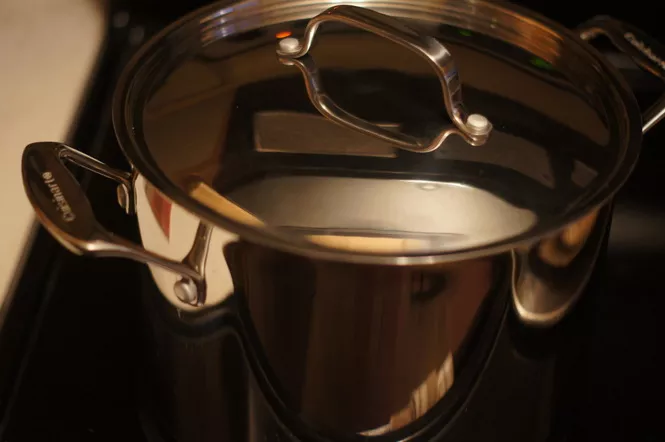 Add the parsley, tomato and butter to the pot.
Stir and replace the cover. Cook for another minute or two to soften the tomato.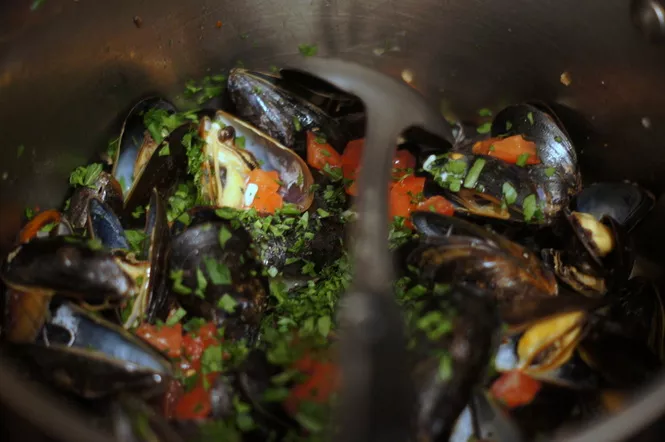 Serve with a green salad or with frites (pictured here), and thick slices of grilled bread to soak up the yummy broth.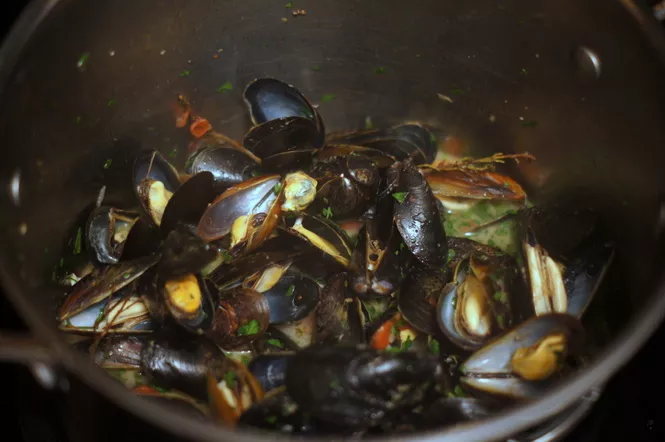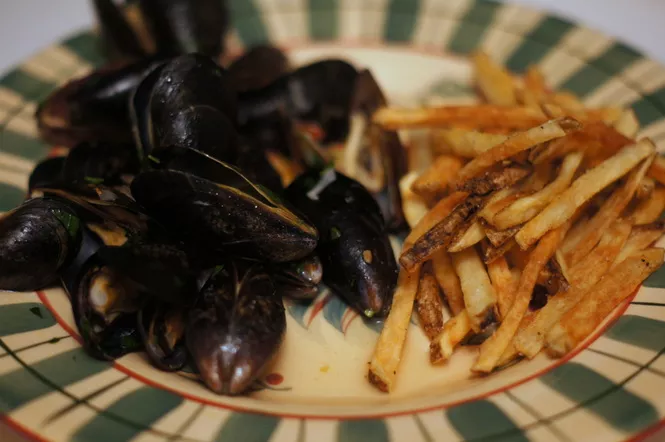 Photos by Ted Scheffler