This post was updated Aug. 24. Note Salt Lake Power Yoga starts at 7:30 p.m., and participants are advised to arrive early. The original post listed an incorrect time.
Hello to all you joke-writing, stand-adjusting, throat-clearing, heckler-bashing, room-closing, holy-crap-our-standup-scene-is-booming enthusiasts! If you haven't been looking at the landscape of live shows lately, there's an open mic night or pre-planned comedy night almost every day of the week. Except Sunday, of course, because UTA doesn't exactly help people on a Sunday. Or between the hours of 11pm-5am, but that's another post. And with word of Wiseguys returning to Downtown SLC in a new location, it will be interesting to see how that landscape changes going forward. We're going to talk about a few of them in today's post, but first a cheers to everyone who came out and supported the Beer Festival last weekend in the middle of the humidity, we love you!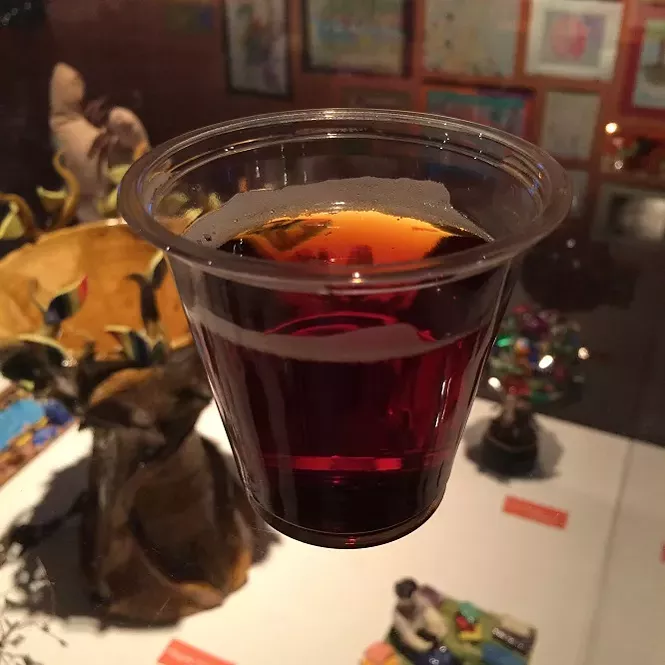 The first comedy event we'll talk about is on Sunday, August 23 called "Adrenaline," hosted by Christian Pieper at Wiseguys. This show will put comedians to the challenge as they're given specific rules, guidelines and obstacles in their way to perform for a live audience. The show takes place at 7:30 p.m. and is only $5 to get in, go check out this awesome lineup!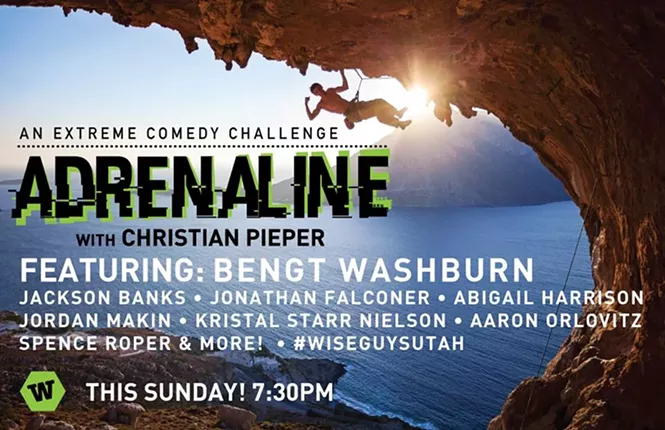 On Tuesday, August 25, the citizens of Utah are taking to the streets to stand with Planned Parenthood with a rally at the State Capitol. If you haven't been reading the headlines, Gov. Herbert announced that he intends to use the office to issue an executive order, barring Planned Parenthood from receiving federal funding via state agencies. Which, of course, many find to be absolute bullshit. Starting at 6 p.m. on Tuesday, fueled by the support of the group
Gov. Herbert: Not In My Name
, the Capitol grounds are set to be flooded with bodies who support the organization, and you can join them.

If that isn't up your alley and you're looking for something else active to do, the Salt Lake Public Library will be hosting Rooftop Yoga, put on by
Salt Lake Power Yoga
. The name says it all, you can come do yoga on top of the downtown library with a hell of a view, absolutely free. The class will start at 7:30 p.m., but arrive early because this is a very popular event.
The next comedy event takes place on Thursday, August 27.
You've Gotta Be Kidding Me
will happen at Kafeneio on 3300 South, hosted by Eileen Dobbins. Two teams of three will be competing against each other in a game of stories and deceit, all in good fun with hopeful comedic results. The show is all ages and has the deal of getting two people in for $5.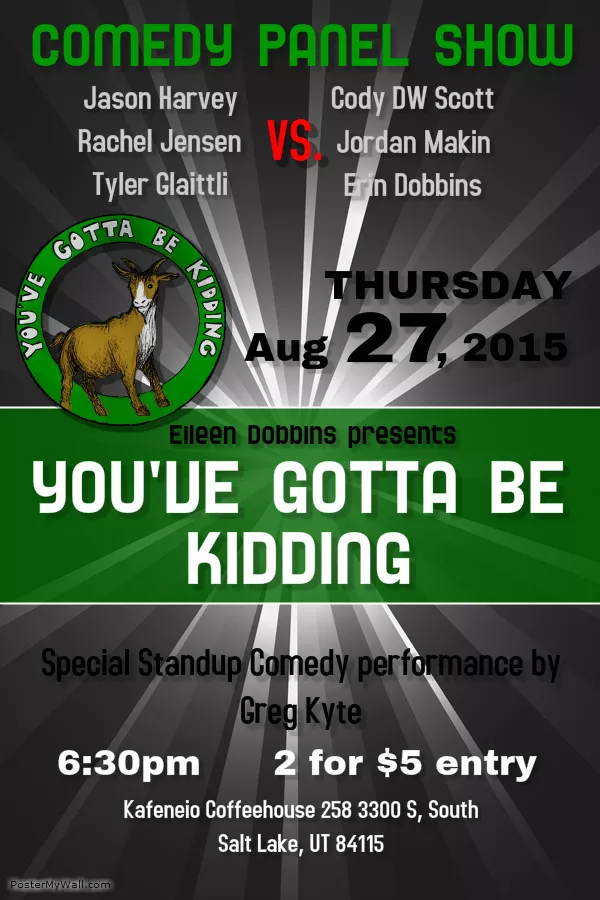 On August 28 we have several events happening, the first being the Utah Renaissance Festival will return to Thanksgiving Point. Be prepared to get your Middle Ages on as they will feature everything from the cultures of the time, live performances and competitions, as well as an array of public events for you to take part in. And of course, costumes galore! You can check out times and ticket prices
at their website
.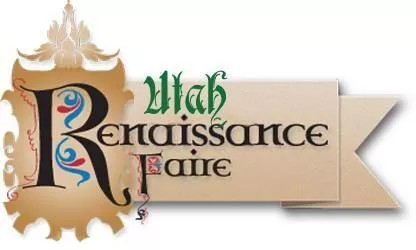 Also on August 28 we have a pair of events in downtown SLC. The first at UMOCA who will be presenting "Entire Museum Reinvigoration." Essentially, twice a year the museum shuts down to change out all the art. This coming Saturday they will reopen for an evening of entertainment and exhibition as five new presentations will make their public debut. Check out
their website
for full ticket details on the exhibitions and ticket info.
Meanwhile over at 50 West,
Big Shiny Robot
will be holding a live podcast recording of their show, the
Big Shiny Podcast
. Join the crew as they talk nerd news for an hour and have a meet and greet after the recording. A good chance to get out and see the staff behind the website live.
The last on August 28 will be in Kaysville as HaJoMaJe Games & Comics will host
Dungeons & Comedy
. Aaron Orlovitz and Nicholas Smith will host an evening of dungeon fighting and humor along with Mac Arthur, Shayne Smith, Eric Ripley and Aaron Woodall. First the dice rolling then the standup, completely free to check out for a mature audience only.
On Saturday, August 29, the first annual M.R.P. Music Festival will take place, featuring bands currently signed to Midnight Records. The evening will start at 7:30 p.m. with Dark Seas, Tony Holiday and the Velvetones, Danger Hailstorm and The Animals Know at the AFLA UAA Community Art Garden. The show is only $5 with doors at 6:30 p.m.
On the same night, down in Provo at Guru's, they'll be throwing an End Of Summer dance party. Hosted by Provo Live, starting at 10 p.m., the restaurant will turn into a dance club as they party the heat away with DJ Cub. Some unnamed VIPs will be on hand as well as special guests yet to be named, should be an awesome night in Provo that's absolutely free.
And then finally on September 3, the
Beehive Bazaar
returns for their fall showcase happening at The Startup Building in Provo. For three days, the event will present several local crafters and artists presenting their awesome goods for you to browse through and purchase. This event is particularly special because it tends to attract many Utah County makers who aren't able to make it up to SLC for the festivals up north, so you tend to find a lot more unique works you haven't seen before. Check out their website for more info.
As for the blog, we'll be diving into more local stuff from across the Wasatch Front, but you'll need to check back here to see what we have
coming
up. As always; we'll see what happens.