There are few things I enjoy eating more than a crisp, butter lettuce salad. And this one is very good, but also very easy to make. It would make a nice Labor Day salad for your barbecue.
The key to this salad is the creamy dressing made with fresh herbs. Please don't substitute dried ones.
Ingredients:
3 Tbs. sour cream
3 Tbs. mayonnaise (preferably homemade)
1 Tbs. minced chives
2 tsp. minced fresh thyme leaves
1 Tbs. minced fresh tarragon leaves (save a few whole ones for garnishing)
Juice from 1/2 lemon
1 tsp. kosher salt
1 tsp. freshly ground black pepper
1/2 cup croutons, smashed into crumbs
1 head butter lettuce
Parmigiano-Reggiano, thinly shaved with a vegetable peeler
Method:


In a large bowl, whisk together the sour cream, mayonnaise, minced herbs, salt, pepper and lemon juice. This is your dressing.
Toss the washed and dried butter lettuce leaves in the bowl with the dressing - just enough to lightly coat the leaves.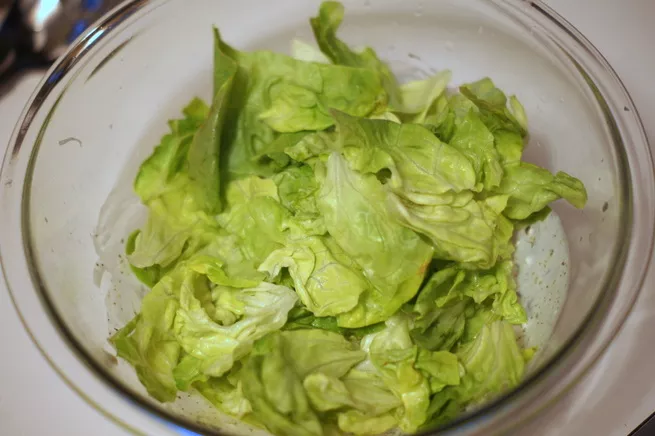 Sprinkle the crumbs into the salad and toss lightly again.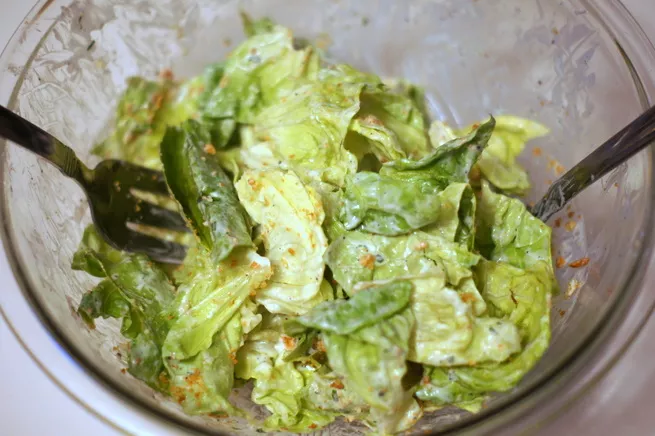 Serve garnished with a few tarragon leaves and shaved Parmigiano-Reggiano.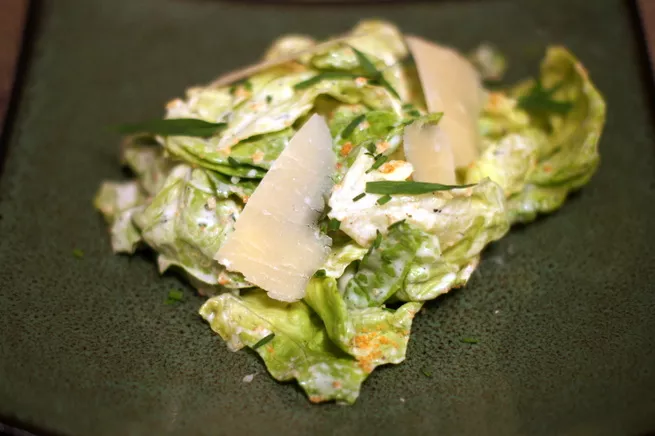 Photos by Ted Scheffler