This weekend, we'll have an epic gaming experience that will all benefit a good cause. The local gaming and culture podcast
Entertainment Is Dead
will be hosting Gaming For A Cause, a 24-hour live streaming gaming session featuring the show's hosts and a plethora of local talent, who will be dropping by starting at 7 p.m. MST. The duo and friends (including myself) will be busting out tons of titles with giveaways and challenges in an effort to raise donations for a worthy cause. Today we chat with both of the show's hosts about the podcast and the details of this Friday's event. (
All pictures courtesy of EID.
)
Thomas Winkley & Lance Monson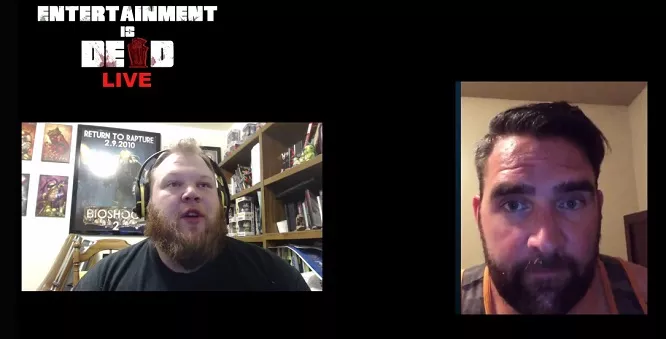 EntertainmentIsDead.com
Gavin: Hey guys, first off, tell us a little bit about yourselves.

Tom:
Entertainment Is Dead
was founded when Lance and I decided we wanted a forum to call out video games that we felt took advantage of gamers. Whether crappy, poorly made or constant sequel,s we figured that the gaming industry needed our wrath. Well, a year in, we ran out of anger, and decided to simply talk about gaming and gaming culture.
Lance:
In addition to what Tom has said, I also feel there have been some great changes made in certain aspects of gaming that really have left me with less anger overall, although I can still find things to gripe about quite often. "EID: Now with less added anger." We've been doing that for about three years now. You can catch us weekly on
Twitch
, we go live at 10 p.m. on Wednesdays for about an hour.
Gavin: Getting straight to the show, what made the two of you want to start a podcast?

Tom:
Really it was the need to sit and talk about video games together. It's basically what we do anyway, and this was a great opportunity to build a public forum and practice other skills along with it. Plus, both of us love helping smaller companies like ours, and the podcast gives us a chance to help get their message out.
Lance:
I really liked the idea of a platform to speak my mind, something that I would be able to tell the large entities like Ubisoft and EA that their idea of doing business is less than sub-par.
Gavin: How did the decision come about to do it in video form rather than just audio?
Tom:
We moved to video after about eight months of recording Skype calls. The main reason was for simplicity of recording. The different apps made for recording Skype calls were pretty unstable and moving to video gave us the option to use Hangouts On Air, which was great for its time. A few months later we moved to Twitch, which lets us interact with viewers in real time. It gave us greater control through streaming applications like Xsplit and Open Broadcaster Software so we kept it going. Plus, when it's all done we have an mp4 we can download and we can extract the audio from that. TLDR Twitch is more fun.
Lance:
Tom has always been the genius behind the podcast. I had never really thought much into broadcasting everything live, but it sounded exciting and new. I just gave my seal of approval.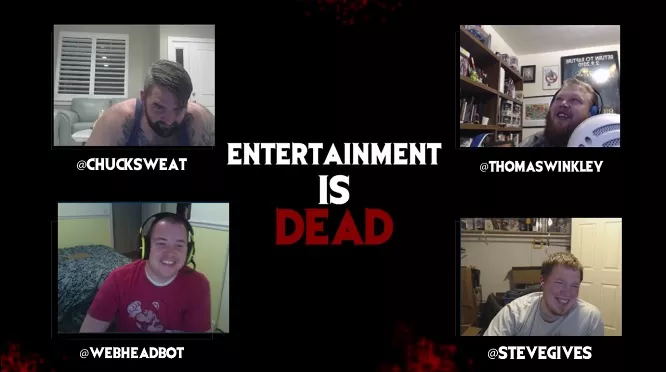 Gavin: What made you decide to go for more gaming related topics rather than all-encompassing, like other entities you write for?

Lance:
Tom covered most of [that question]. I think you may see something different from us in the future. And it will be something I'm sure everyone can appreciate.


Tom:
I think the question is actually the answer itself. We have platforms to talk about movies and comics and even some video games, but the amount of time we spend gaming was dramatically larger than the amount of time we covered it. A weekly show gives us a chance to talk about news as it happens, and time to blow off steam chatting about what we're playing or planning on playing. It so has helped us make some rad friends through the show.
Gavin: What was it like starting up the show and keeping it going consistently during the first year?

Tom:
The first year was the hardest. Getting a schedule was tough since we were all on different schedules, we also tried to get everyone on the show every session. That made scheduling insanely hard. Now we have enough people that we can rotate crew in and out, so people don't feel pressured to reorganize their schedule. If they can't make it, there will always be next week. Once we got those ducks in a row and the production assets locked, it became a lot easier. Now the hardest part is staying up past 9:30 p.m. on a weeknight.
Lance:
I am an old man and want to sleep at 9 p.m. I'll probably be eating dinner at 3 p.m. by next year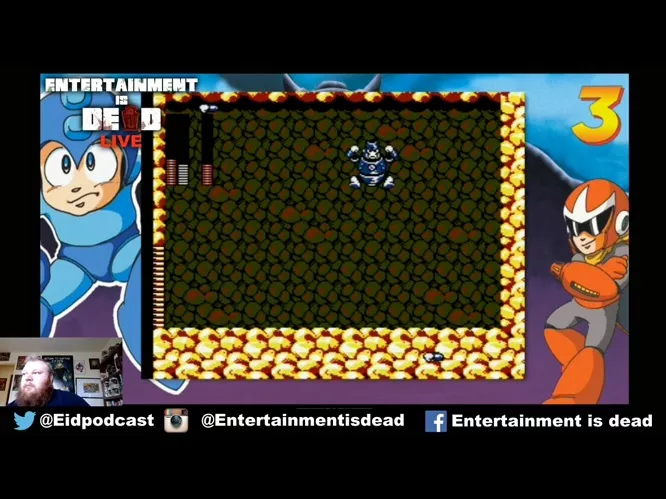 Gavin: Seeing how you're using YouTube's system rather than podcast systems, what advantages do you have with your content that you wouldn't get through audio?

Tom:
Actually, we use iTunes, Stitcher, YouTube
and
Twitch, so we really get an opportunity to reach out in multiple ways. One thing about YouTube we really like is that people see our faces. It may sound narcissistic, but we've actually made friends based on people recognized us, and had a few funny adventures at local game stores.
Lance:
I'm the pretty one.
Gavin: What made you decide to incorporate Let's Play videos into your work, and how have those paid off?

Tom:
The Let's Play became a natural extension of the show. Since we were using streaming technology to produce a live show, we have everything to stream games, and with Next Gen console including streaming out of the box, it became as simple as flipping a switch. Plus, if you're going to sit around and at a game, might as well interact with others while you play.
Lance:
I try to stream a few hours a week. I like giving people the ability to relate to us by our game decisions.
Gavin: What has the audience reaction been like to the content, and what have you done over time to improve it from those reactions?

Tom:
You know, the reaction has been mixed. One thing we did after a few months was trying to diversify a bit. We didn't get specific feedback, but a bunch of 28-30-year-old white dudes only have so much perspective, so we added Mandi and have been recruiting as we go. The biggest thing we've changed is watching chat and interacting with viewers; people appreciate that, and it takes the show In fun directions, sometimes even way far from where the agenda was headed.
Lance:
Everyone needs something they can relate too. I listen to specific podcasts for specific people whom I feel make similar gaming purchases to me. Mandi and I hardly have any game preferences in common. But I find it challenging to have someone ask you to revisit a title clear-headed and give an honest opinion.
Gavin: You have an event coming up to benefit the Utah Chapter of the Lupus Foundation of America. What originally made you want to champion this particular effort?
Lance:
I attended the lupus walk for the first time this year. My mother actually died a little over 15 years ago from complications of the disease. It struck a very deep chord in me to watch families and friends band together for their loved ones. I could relate on another level: I wanted to help people not just to support an organization, but to localize it. In the past, we have done charity streams for large organizations with quite a bit of existing funds. I didn't want to be lost in the weeds again. All the proceeds for this event will support a local family.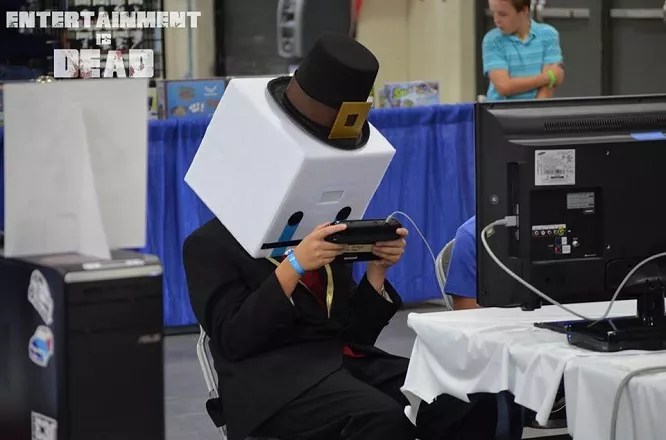 Gavin: The event will be a 24-hour live gaming marathon for that cause. What do you plan on doing during the stream?

Tom:
We have a lot happening over the 24-hour period. Our channel will be running the entire time and hosting other participants as well. So not only will we be playing games through our channel but about 9+ others will be streaming as well. Specific events were having are: a grudge match of
Ultimate Marvel vs Capcom 3
between Jimmy of
Big Shiny Robot
and Danielle from
Hello Sweetie
Friday at 8:30 p.m. Then Saturday at noon we have
Legacy of the Elder Star
by Kickbomb Entertainment, it's a bullet hell shmup and we'll all be competing for high score. After that, Fueled by Rockets is going to shout-cast matches of their upcoming game Crashnauts. We'll be giving away tickets to Salt Lake Comic Con, jewelry from local artists, and more.
Lance:
We cannot be happier with the local business support. We will be making sure to mention all parties. As goes games expect the big recent titles,
Until Dawn
,
Gears Of War
,
Destiny
,
The Witcher 3
, and many more
Gavin: For those wanting to watch or donate, what can they do?

Tom:
To watch you can find us on
Twitch
, we'll have links to the other streams there and a schedule.
You can donate through this link
. All donations will go to the local chapter here, which is unique. We wanted to keep it local, and signed an agreement just for that.
Gavin: Aside the fundraiser, what can we expect from both of you and the show over the rest of the year?
Tom:
Well, after the fundraiser we're taking a few weeks off to catch up on sleep and sanity. After that, you can plan on our Christmas show just before Halloween, hours of rants about
Destiny
, and hundreds of hours of
Fallout
. Once December hits, we'll all be among
Battlefront
religiously, so our show will probably degrade into rants about how much we love that. We've also been experimenting with YouTube Live, so there's a good chance we'll broadcast on that as well as Twitch.