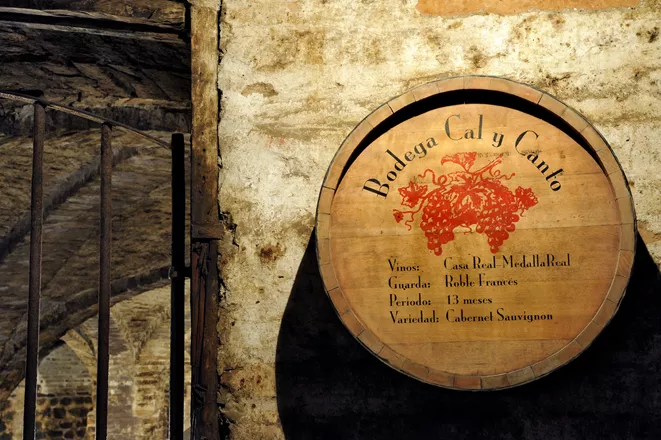 Santa Rita Vineyards - one of Chile's biggest wine producers - is probably best known for their "120" series of value-priced wines that include Cabernet, Merlot, Carménère, Syrah, Chardonnay, Sauvignon Blanc and Rosé ($9-$13).
However, for a few more bucks you can step up to Santa Rita's Medalla Real series of wines, representing an array of microclimates and each expressing its own unique terroir. And, while these wines are ready-to-drink now, the reds have enough tannin and structure to mature for 8 or 9 years.
The intense citrus, nut and oak aromas that accompany the opening of
Santa Rita Medalla Real Gran Reserva Chardonnay
($17.99) suggest that this won't be a lightweight Chard, and it isn't. It's a fairly fat, creamy Chardonnay that has undergone oak barrel fermentation and regular lees stirring.
Santa Rita Medalla Real Gran Reserva Cabernet Sauvignon
($19.99) comes from one of the world's best wine growing regions: Chile's Maipo Valley. Handpicked from the Alto Jahuel vineyard containing the estate's best and oldest vines, this blend of 95% Cabernet Sauvignon and 5% Cabernet Franc delivers powerful fruit flavors balanced by soft tannins with lots of blackberry and plum flavors. It's a well-made, complex Cabernet that you'd expect to have to pay a lot more money for.