Many years ago when I lived in New York City, there was a health food store and cafe near where I attended graduate school called Brownies. One of my favorite things to order at the cafe was essentially a baked potato tuna melt. It's was simply a baked potato topped with tuna and cheese - doesn't get much simpler than that. But, I developed quite an addiction to those spuds and I still love them today. They make for a really easy meal; just serve the potatoes with a nice salad or veggie alongside.
I don't list ingredient amounts here because you can make one tuna melt potato with this recipe or dozens. Just put as much or as little butter, tuna, cheese, etc. on your potato as you'd like.
Ingredients:


Russet baking potatoes, washed and cleaned
Olive oil
Kosher salt
Freshly ground black pepper
Butter (optional)
Canned tuna (I like solid white or chunk light tuna, but use whatever you prefer)
Grated cheese
Minced fresh chives
Method:


Preheat the oven to 350 degrees F.
With a knife or fork, poke a few holes in the potatoes. This allows the interiors to bake rather than steam.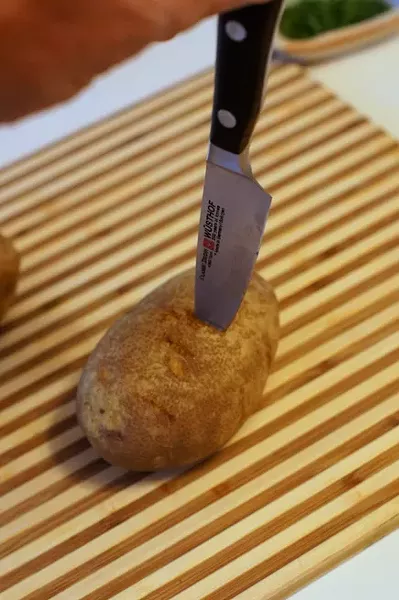 Place the potatoes in a bowl and drizzle a little olive oil over them and sprinkle them with kosher salt and freshly ground pepper.
Put the potatoes directly onto an oven rack with foil or a drip pan underneath to catch any oil drops. Bake the potatoes for 1 hour, or until fluffy and cooked through.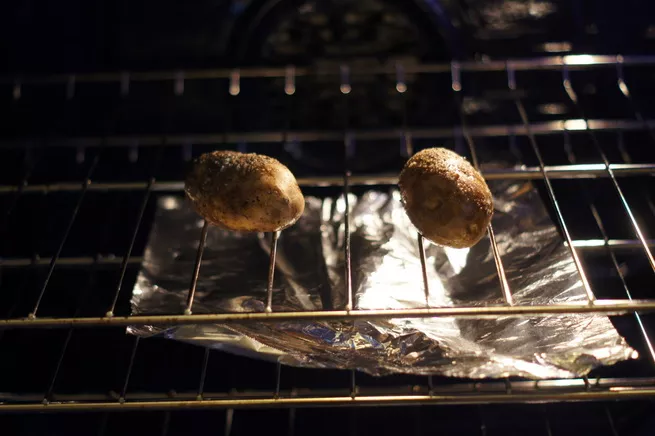 Place the baked potatoes onto a baking sheet or pan, open them up, and add butter if you'd like.
Next, place some tuna chunks on the open potatoes.
Repeat with grated cheese.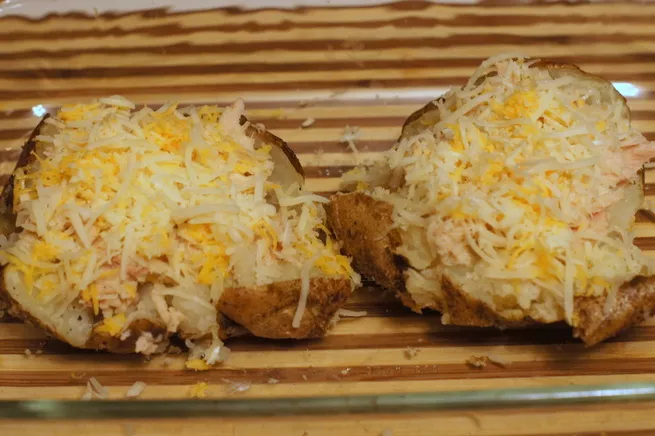 Pop the potatoes back into the oven with the broiler set to high.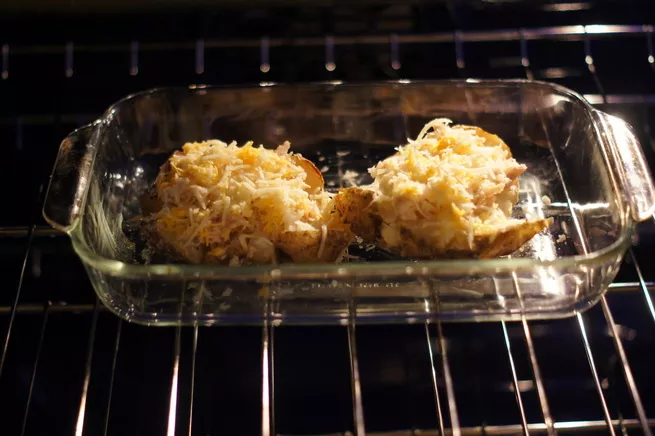 Broil the tuna-topped spuds until the cheese is nice and browned in places.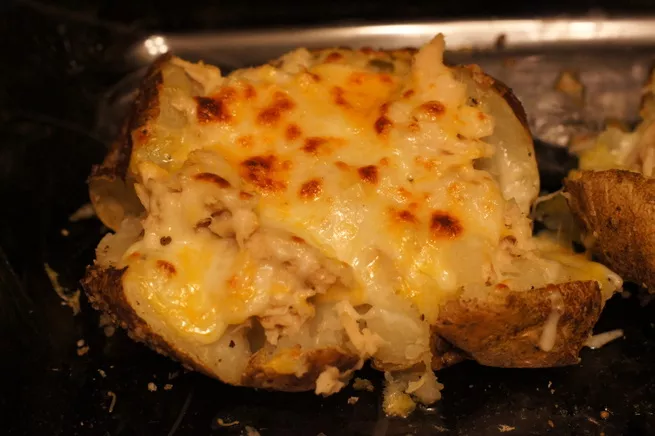 Top with fresh minced chives and enjoy!
Photos by Ted Scheffler