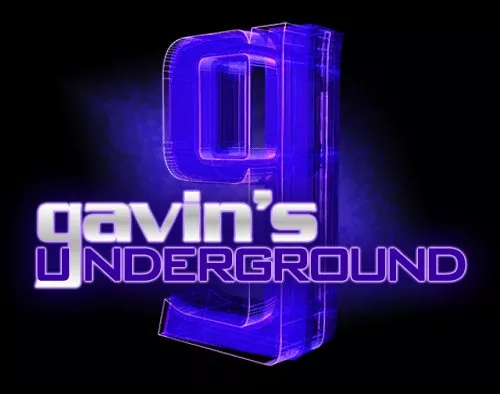 When people are cold, they look for things to do in public, they look for groups to hang out with, and something to take their minds off the fact that it's damn cold outside. So stand-up comedy becomes a winter retreat, and open mics become a place for talent to spring up. Today we're briefly chatting with local comedian Cory Cullimore about his career and his thoughts on the local comedy scene. (
All pictures courtesy of Cullimore.
)
Cory Cullimore
Cory Cullimore on Twitter
Gavin: Hey Cory, first thing, tell us a little bit about yourself.

Cory:
I'm in my early 20s, and I guess I'm still trying to answer some of the bigger questions in my life. Why do I exist? What is my purpose in life? More to the point, what is the purpose of existence? Maybe, I'll have to face the fact that in my believe-iest of believe muscles, I don't believe that there is an inherent purpose to existence.
Gavin: What first got you interested in comedy, and who were your biggest influences?

Cory:
I used to watch comedy on TV with my dad, so some good memories. I watched Doug Stanhope, went on a comedy binge and I was hooked.
Gavin: What made you decide to attempt stand-up comedy, and did you think of it more as a hobby or did you focus on making it a career?

Cory:
This question is a bit loaded. My definition of "career" would at least mean it's where you earn a living. There are plenty of comedians I look up to who still rely on day jobs. My answer is this: It would be great if it was a career, but I'm satisfied if its just a fun hobby.
Gavin: What was it like putting together your first sets and breaking into the open mic scene?

Cory:
It was super easy. I spent like two months writing jokes, I took my time. Always commit; doing something halfway is worse.
Gavin: What's your process like coming up with new material and figuring out what to use?

Cory:
Every night at 7 p.m., I arrange my comedy notebooks, open to the newest page, put on my comfy clothes, and do a quick yoga workout. After that, it's time for dinner. I eat over my notebooks to put the primal eating energy at the front of my mind. Then, 30 minutes meditation, and the rest of my nightly routine.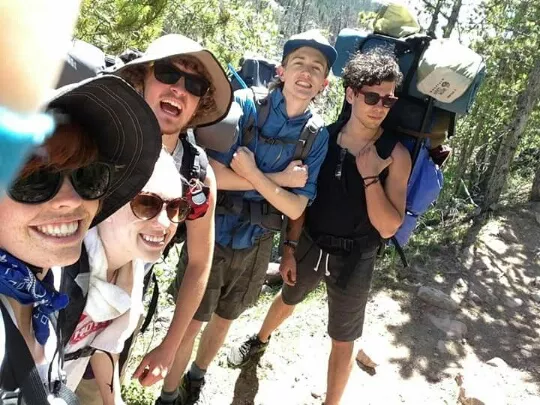 Gavin: How is it for you working with other local comedians and being a part of this network?

Cory:
It's how I imagine scientists in Antarctica feel about each other: They're supportive and pleasant in a cold, uncaring world.
Gavin: What's your experience been like working both the indie circuit as well as the big rooms in SLC?

Cory:
Man, it has been a crazy year. It's been like, wow, has it been a year? Positive, positive, positive. That's how I would describe this year.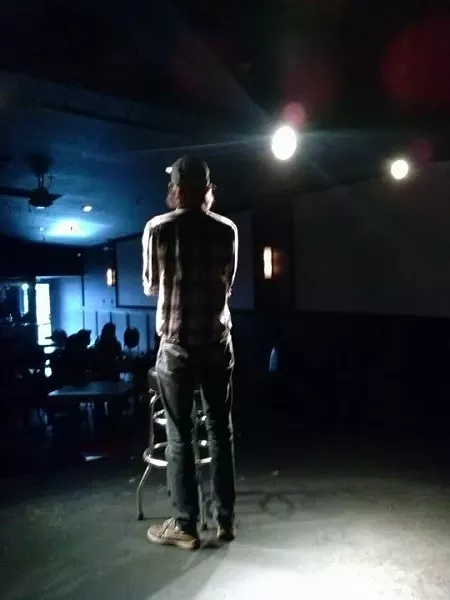 Gavin: What's your take on the Utah stand-up scene and who are some of your favorites?

Cory:
They are really cool and unique. Lots of other positive traits too. Guy Seidel, Marcus, Jay Whittaker, Jackson Banks, but above all, by a long shot, is Jeb Derbywood.
Gavin: What are your thoughts on the current club system and the talent coming through town?

Cory:
It's pretty dope. Hope it keeps working. They are the best and, man, they have been a big part of this crazy year.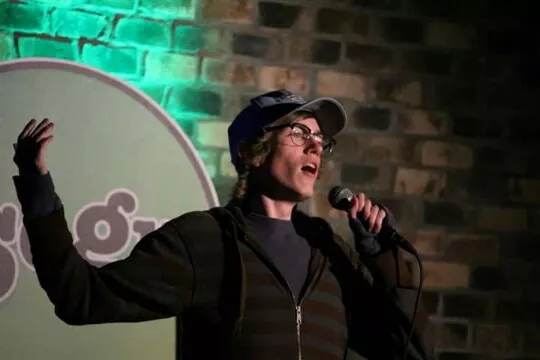 Gavin: What can we expect from you going into next year?

Cory:
Well, you better believe it's going to be just as crazy. Let me put it this way: wow.