In the course of writing this blog for nearly eight years, I've tended to run into a lot of people who don't particularly fit any specific category; they're just awesome people. They do multiple things, not confined to any one field of entertainment or genre of art. They're the kind of people who move and shake without having to declare themselves "movers and shakers." Today we're going to take a look at one of those individuals, Nakita Pinder, who has worked in modeling and makeup design, transformed into a socialite for occasions, and currently runs
Beat That Face Beauty Co
. (
All pictures courtesy of Pinder.
)
Nakita Pinder
NakitaPinder.Weebly.com
Gavin: Hey Nakita, first off, tell us a little about yourself.

Nakita:
I was born and raised in Salt Lake City, baby! I have a beautiful mother and four amazing siblings. My father passed away before I was born, but he's still with me every day. I always knew I was born to stand out, and that's exactly what I'm doing! I've always loved the entertainment Industry as well as the beauty industry and always knew that's what I wanted to do in life. People would often describe me as the "crazy, fun, outgoing" person. I like to have a lot of fun and make a lot of memories, life's too short not too, right? A lot of people mistake me at times and think I'm all about the wrong things—partying, money, etc.—but in reality I just have big dreams and goals and won't stop at nothing until I get there. I have a very big business/professional side to me that not a lot of people see. Sure I like to have fun, but I don't let that get in the way of anything.
Gavin: What first got you interested in entertainment in general and what were the major influences on you when you were younger?

Nakita:
Honestly, I've always loved being the center of attention for as long as I can remember. I love having such an influence and impact on people, and love when people look up to me for whatever reason. I remember when I would see some of my Idols on TV and I would think, "That's going to be me someday!" It really takes a certain kind of person to want to be in the "spotlight," but I know I was born to rise and shine and make a difference! Who were my influences? Oh man, I had so many!! Britney Spears was a huge one when I was little. Still is! Other ones I would say are The Kardashians (Especially Khloe!), Paris Hilton, Marilyn Monroe and Audrey Hepburn, but most of all, my amazing, loving family.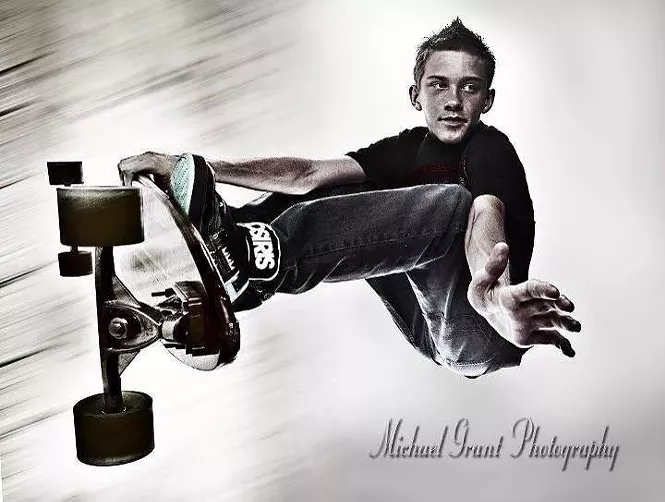 Gavin: You're involved with so much, it's kind of hard to point to a single career to start with. What would you say was your first passion and how did you go about pursuing it?

Nakita:
Like I've mentioned before, I always knew I wanted to be in the entertainment/beauty industry. I always knew I wanted to act/model, but living in Utah it's pretty hard to make a name for yourself in those fields or even get started. I've had to work extra hard, and still do! Finding my deep passion for makeup and becoming a makeup artist just kind of happened, and I'm glad that it did! I didn't really get "started" in the beauty industry. One thing just led to another (with A LOT of practice along the way of course.) I got signed by first modeling agency about three years ago, and once they closed down I started doing freelance. I want to eventually get signed by a big, reputable agency once I move to L.A. (any agents out there reading this, contact me!).
Gavin: Did you seek out any education in any field or are you primarily self-taught?

Nakita:
I am self-taught with everything! I had some modeling classes when I was younger, but felt like I didn't really need them. Being in front of the camera just felt natural to me. Makeup artistry just happened! I always wanted to take acting classes when I was younger, but like I said, Utah isn't the best place for that. Maybe when I move to the City of Angels!
Gavin: How did you eventually get involved with being a makeup artist professionally?

Nakita:
I have always had a passion for beauty. I remember I would always play with my mom's makeup and I just loved it! Around high school, I started doing makeup for my friends and family, which turned into random people calling me to do their makeup and it just escalated from there! With some online advertising mixed with my expertise, it just skyrocketed.
Gavin: What was it like for you learning the ropes of the industry and working gigs?

Nakita:
This one is pretty hard at times! I'm still learning a lot, and still have a lot of trial and error with everything. Hollywood and the beauty industry is a very hard and a competitive field to be in, and not everyone was made for it! Especially living in Utah, it's even that much harder to make a name for yourself and go far in entertainment. Just remember to never give up and always work as hard as you can to follow your dreams and goals! Nothing is impossible.
Gavin: How did the idea come about for you to start Beat That Face Beauty Co., and how was it for you launching it?

Nakita:
The idea to start Beat That Face Beauty Co. just came to me one night when I was lying in bed. I knew I wanted to create something where all the beauty-loving people like me could get together and really shine, something where people could get access to makeup artists and hair stylists easier and cheaper without compromising high quality, outstanding service! That's why our slogan is "Where Beauty Doesn't Cost An Ugly Price." I believe everyone should be able to hire a stylist without breaking their bank account.
Gavin: What's the process like for you when creating a new look or designing something special for a gig or client?

Nakita:
It really depends from situation to situation. I mean, my company and I will cover anything from weddings, to music videos, to photoshoots, so it's a different experience each time. My top priority is listening to the client and following their exact wants and needs. I try to make their vision come to life and create something exactly what they wanted/expected.
Gavin: What got you interested in modeling as well, and how was it making that transition?

Nakita:
I've always been fascinated with models and the modeling industry, and love being in front of the camera. It's seriously one of the best feelings to me. Of course, there are some drawbacks in the modeling industry, but there is with everything. I have a certain vision when it comes to modeling. I don't model just for a paycheck or to get contacts or whatever; I like modeling for the art, the messages I can send out, and to show people that its OK to be different and you can still succeed. I like to redefine "normal."
Gavin: You also claim to be an entertainer, a socialite, and a host. What was it like for you finding ways to incorporate those kinds of titles into the work you do and justifying them for people who may have never heard of you?

Nakita:
I wanted to clearly represent me and what I do. Just like a person who cooks for a living is a chef, but I entertain, host events, among many other things. It's not easy work getting that "status", but I continue to work hard every day to keep that and grow bigger publicly.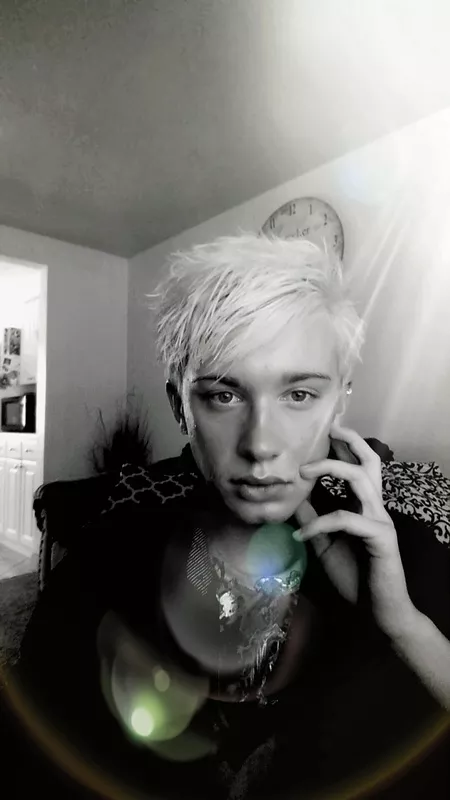 Gavin: I understand you're involved with the LGBT community, as well as AIDS outreach and other charities. What specifically drew you to these causes and how has it been for you helping them out?

Nakita:
Being part of the LGBT community, it was definitely something I wanted to be involved with. I always believe in giving back to the community, so I wanted to find a charity I really connect with. It's been awesome supporting something and knowing one day there will be a cure! I think it's important everyone does something for the community, whether it's helping out at a local shelter, or donating to a certain cause or charity. I plan on doing future events and projects for different charities and organizations, so look out for those!
Gavin: Are there any new areas you're looking to branch into soon?

Nakita:
Right now, I just want to focus on me and my business, as well as the projects I'm working on. I really want to take myself and my career to the next level and get my name out there more before I start branching out to other stuff. I'm still just starting out and want to get more publicly known. But if the right opportunity comes, you know I'll take it!
Gavin: What are you currently working on that people will be able to check out soon?

Nakita:
Right now I'm working on growing Beat That Face Beauty Co., as well as getting my YouTube channel back up and running! So make sure you like my
Facebook page
, follow me on
Twitter
and
Instagram
, and subscribe to my
YouTube channel
! I make weekly videos.
Gavin: What can we expect from you going into next year?

Nakita:
Currently I'm working on a couple of projects. One of them is a huge one that I've been working on for a year now. I can't wait to share it everyone! It's so hard keeping it to myself, but I want to make sure everything is perfect and get the funding before I share it with the public. All I'm going to say, is it is going to be huge, fun, and definitely something people will never forget. I have a couple things up my sleeve, so keep lookout! Like I said, I'm also working on getting my YouTube channel back up and running, so subscribe and spread the word!