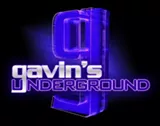 This month's Gallery Stroll was bitterly cold—so cold, in fact, that I had to stop walking through half of it and needed to find a place to warm up, killing plans for half of my night. This month, I made my way down to Bohem, an awesome shop sitting around 600 South and State Street, where I checked out the painted works for Jena Schmidt. Unfortunately, Schmidt was called away from her Stroll appearance to tend to a family matter, but we took photos of her work and conducted an online interview with her about her career and artwork.
Jena Schmidt
JenaSchmidt.com
Gavin: Hey Jena, first off, tell us a little bit about yourself.

Jena:
Hey Gavin. Well, I'm 27, born and raised in Salt Lake City and currently working as an artist here.
Gavin: What first got you interested in art, and what would you say was the biggest influence?

Jena:
I would say it was my mom that first got me interested in art. She was an art/design major and worked as a commercial interior designer until I was born. We were always drawing, coloring, painting and creating when I was a kid. I always loved to create, and had a passion for all genres of art. There are a lot of influences, it's hard to pinpoint just one, but I've had the opportunity to travel a lot and see lots of great art in museums around the world, which were a big influence. I think the combination of my parents' and professors' encouragement, along with travel, has had the greatest impact.
Gavin: What was it about painting that drew you to that medium the most?

Jena:
I think it's the tactility of painting that intrigued me most. There are textures that just make my mouth water! I love the physicality of painting that you don't get from some other forms of art. I also love that there are endless paintings that could be made. Whatever composition your mind can think of, you can somehow create.
Gavin: You eventually earned your Bachelors of Fine Arts from BYU, by way of UVU. What made you originally go with UVU and then swap, and how was your time in both programs?

Jena:
Originally I went to UVU simply because I got a scholarship. I started as an English major, minoring in music. The summer before I started at UVU, I saw an exhibit at the UMFA of Hyunmee Lee's big abstract paintings, which I was awe-struck about. I later found out she taught at UVU, and ended up taking classes from her for two years and eventually became her studio assistant for six years. Hyunmee Lee greatly influenced my decision to pursue an art career and transfer to BYU, where the art program was better for the art I was pursuing.
Gavin: How did your time in college help refine and change your style?

Jena:
Being in an academic environment, where I could toss around ideas and bounce them off the other art students and professors, was a big factor in refining my style. Although I feel like it's an ongoing evolution of style, my time at BYU formed a base for the techniques and thought process behind my work. There was a group of four or five of us in the program at the time who all drew ideas from landscape and abstraction. We would always be thumbing through books and scouring the internet for ideas and images that reminded us of each other's work, and sharing that with each other. The time in the studio with those other artists was a game changer as well. When I was stuck, there was always someone to look at my work with a fresh perspective and give me input and point out things I hadn't seen before, which helped refine my ideas.
Gavin: During that time, what was it like for you breaking into the local art scene and doing exhibitions?

Jena:
I feel like I'm still breaking into the art scene. It's a slow process, but our professors always encouraged us to look for show opportunities, and a lot of times it was required that we show for classes. I would do one night shows at small venues with friends, and just be always on the look-out for show openings in the area. It's grown since then, as you get more recognized, it's easier to find shows. It's just taken an initiative to apply, sometimes you get rejected but then you get lucky and have a show somewhere. It just grows organically.
Gavin: You primarily show in Utah, but you've been around the southwest. How has it been getting out-of-state?

Jena:
It's been a learning experience getting out of state, which I am still working on. I look for opportunities on websites and try to network the best I can. It's a challenge because it's pricey to ship work and risky to see if it will end up being profitable, but it's been a good experience to learn to work with different venues and galleries. I've learned a lot about the business side of an art career.
Gavin: What's the process like for you when creating a new piece?

Jena:
I collect a lot of photos of landscapes I've traveled in, and a lot I
haven't
been to or that are on my list to travel to. I spend time looking researching on Google Maps and zooming in on places like Banff, or the Black Forest in Germany that seem mysterious and beautiful to me, and move my mouse around until I find a good composition. I make a lot of sketches that combine these images and play around with the shapes or insert lines to denote a journey. A lot of times I will make a small painting sketch on paper and then play around with it in PhotoShop until I get the colors and shapes I want. Then I will translate that into a painting.
Gavin: Do you find yourself changing as you go or sticking to the main concept from the start?

Jena:
I generally keep to the same concept, as there is an overall concept for my paintings as a whole. Visually, I find myself sticking to a plan loosely. I usually have a sketch of what I'm going to do and try to stick to that, but of course, it doesn't always turn out how I had imagined, so I make modifications as I go until I feel it looks best.
Gavin: Aside from painting you also do installation pieces. What caught your eye for that and how has it been working with mixed media?

Jena:
I love installation work. Dan Steinhilber and El Anatsui's work first caught my eye and sparked my interest in installation. I like taking objects or images that already exist and arranging them—much like a collage. I also love that installation allows the viewer to physically be inside, around, next to and experience the piece. Especially paired with 2D work, it gives a new dimension to the idea and visuality. I haven't done as much installation as I want to because it's difficult to find a place to display it, but I have a lot of ideas and hope to be able to have a venue for that in the future.
Gavin: Tell us about the pieces you have on display for Gallery Stroll.

Jena:
These pieces are part of a series called "Black North" which I showed in a solo exhibition at Finch Lane Gallery earlier this year. These are based off the idea of searching for a place I know doesn't exist. When my grandfather passed away, my family inherited his old camping gear. One of the items which were given to my brother was a brass compass. Inside the lid, my grandfather had etched the words "Black North." When I saw this, my mind lit, up imagining this was a clue to an undiscovered place, one only my grandfather knew about. I later found out the words were just a reminder that the arrow for North on the compass was black, yet I still found Black North pulling at me towards a new, mysterious place I had never been. The search for a place I know doesn't exist allows me to build my own myths, and at the same time demystify the unknown when I find answers. This art process has become a metaphor and guide for navigating my own life.
Gavin: How has it been working with Bohem and their staff as they've started to be involved with Stroll?

Jena:
The staff has been so nice! They were so helpful with hanging my work and providing a reception for Gallery Stroll. I was excited when they asked me to show there because it gave a homey setting for my paintings to be viewed in. It's been a good experience.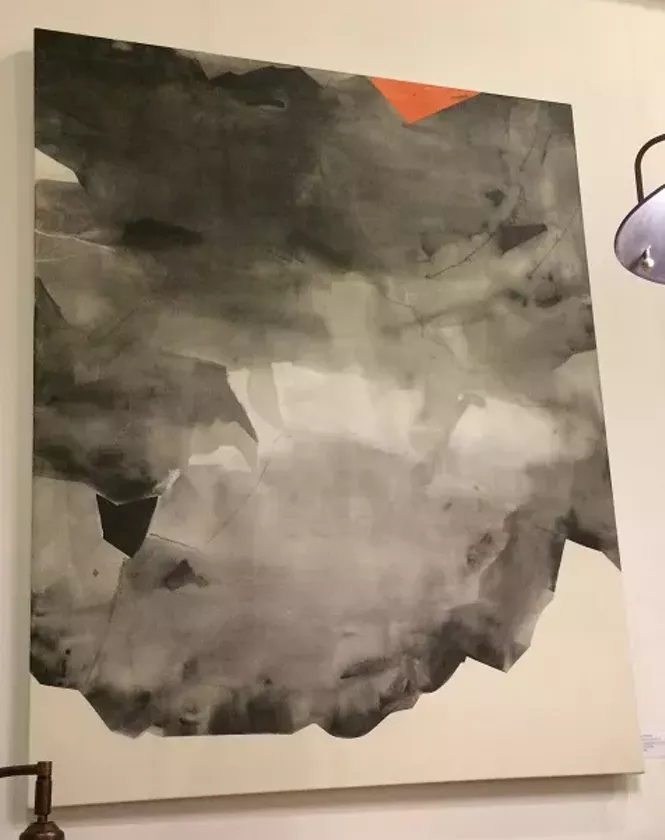 Gavin: What do you hope people will take away from this exhibition when they come check it out?

Jena:
The hope is that it will make them feel more excited about the world around us. What I love about art is that it makes the mundane and ordinary parts of life exciting. It keeps me on a continuous search and keeps me intrigued with life. I hope that my work helps people to feel the same.
Gavin: What can we expect from you going into 2016?

Jena:
Currently I am working on some small works for the Small Business Saturday at Utah Museum of Contemporary Art this weekend after Thanksgiving, the Honoring Utah Artists show at Alpine Art, and on a solo show in Telluride, Colorado in February 2016. These will all be a continuation of my "Black North" landscape series. After that, and in the meantime, I am working on developing a more colorful, playful series based on the time I have been spending in Colombia.