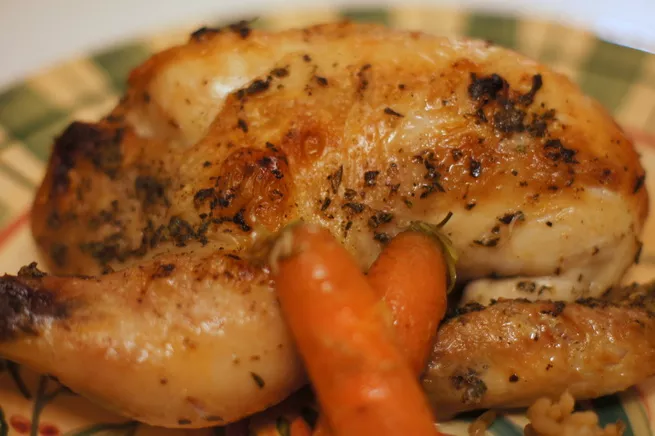 I really love Cornish game hens and this recipe results in hens with crispy skins, but moist and tender meat. The secret is to split the hens in half for quicker cooking and in the herb rub applied beforehand.
There is some advanced prep time to plan for as the hens need to be seasoned and rest in the fridge for from 6 to 24 hours.
I cooked 2 game hens for these photos, but the recipe will make 4.
Ingredients:
4 Cornish game hens, thawed with giblets removed
3 Tbs Kosher salt
Freshly ground black pepper, to taste
1 Tbs fresh thyme leafs, minced
1 Tbs fresh rosemary, minced
1 tsp dried marjoram
1/2 tsp olive oil
1 tsp baking powder
Vegetable oil spray
Method:


Remove the backbone from each hen, breast side down, with kitchen shears. Discard the backbones or use them for making stock.
With the palm of your hand, flatten the hens and lay them breast side up on a cutting board. Using a sharp knife or shears, cut through the breasts of each hen to make two halves apiece.
Poke 10 or 12 shallow holes into the fatty parts of the skin on the breasts and thighs of each half hen. Tuck the wings underneath the hens.
In a small bowl, mix together 2 Tbs of the salt with the thyme, rosemary and marjoram.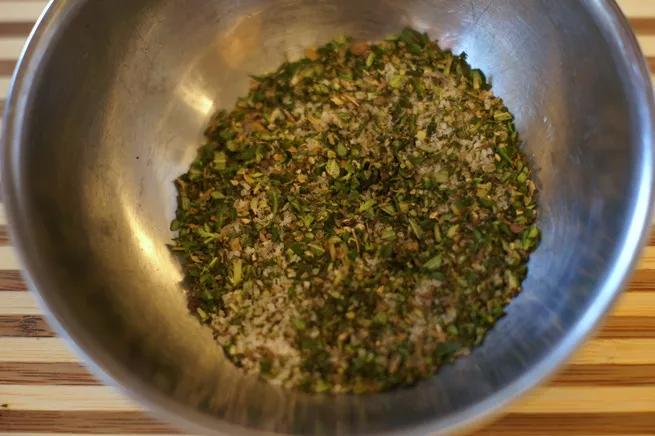 Sprinkle the underside of the game hens with half of the salt/herb mixture. Flip the hens over and set them on a plate.
Add the olive oil and baking powder to the remaining salt/herb mixture in the bowl and combine well.
Rub the hens, breast side up, with the remaining salt/herb mix.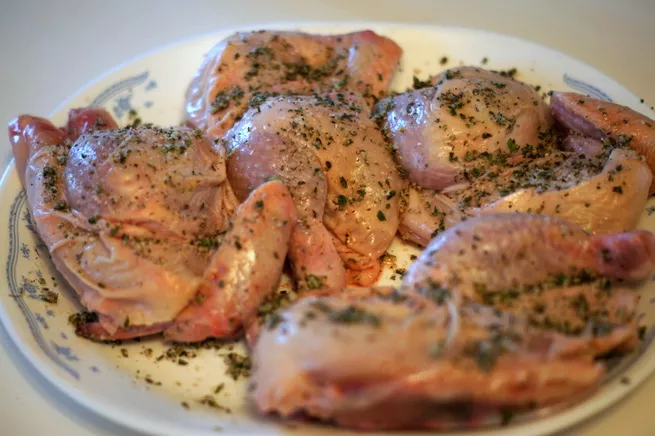 Refrigerate for a minimum of 6 and a maximum of 24 hours.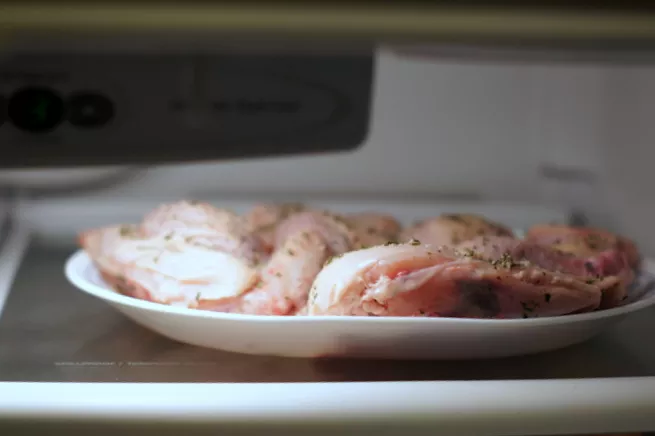 Preheat the oven to 500 degrees F. and position two racks in the lower and upper-middle positions.
Place a rimmed baking sheet on the lower rack while the oven heats up.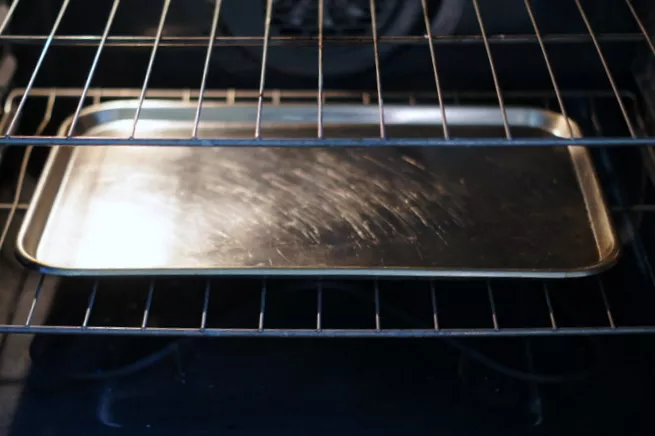 When the oven has reached 500 degrees, spray the hens lightly with vegetable oil spray and sprinkle with the additional tablespoon of salt, plus pepper to taste.
Transfer the hens, skin/breast side down, to the preheated baking sheet. Cook for 10 minutes.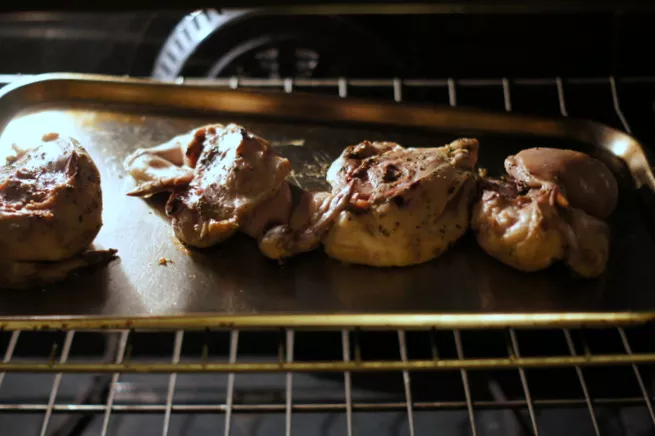 Remove the game hens from the oven and heat up the oven broiler.
Flip the hens breast side up and transfer to the upper oven rack. Broil until nicely browned and the breasts reach 160 degrees F. This should only take about 5 to 7 minutes.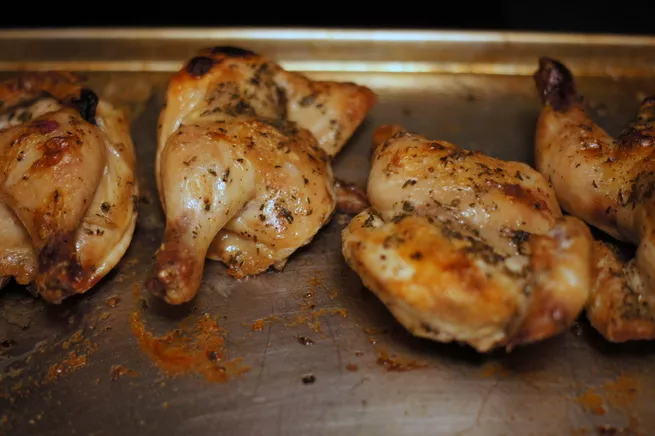 Serve and enjoy.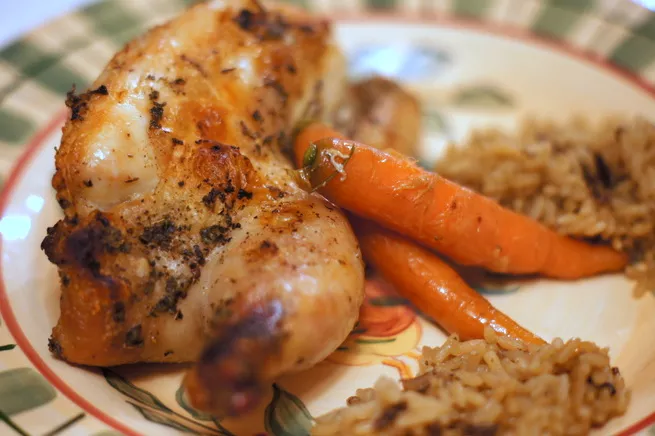 Photos by Ted Scheffler