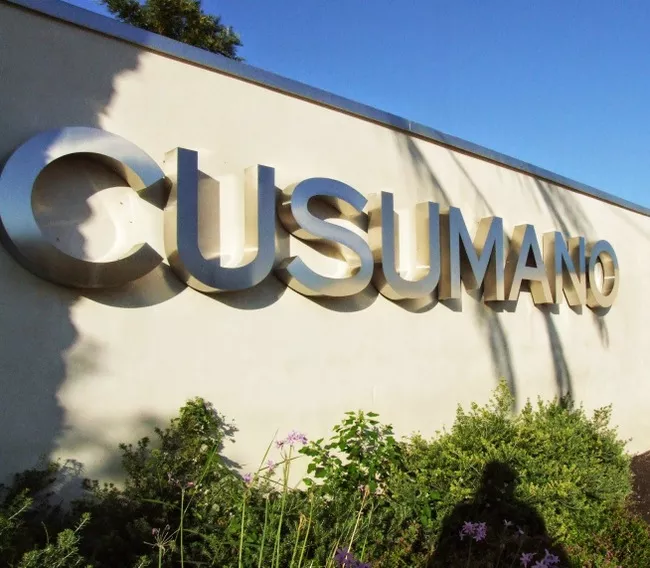 Recently, I was browsing through the section of Italian white wines at my local wine shop, trying to find something that my wife might enjoy. She's a big fan of Italian Gavi, but she's already tasted just about everything available in these parts.
I picked up a bottle of an Italian white wine I hadn't seen before, called
Cusumano Insolia
($12.99). A wine geek friend was alongside and said to me, "She won't like it," and pointed me toward a bottle of Inama Soave Classico ($15.99), which I took home. The Soave was remarkable, especially for the price.
But that bottle of Cusumano Insolia haunted me. And a week or so later, I tasted some. Now I understand why it may drive a wedge between otherwise happy couples.
Ironically, it was my wife - who has a very good wine palate - who liked the Insolia more than me. So much for wine "experts."
Insolia (also called Inzolia and Ansonica) is a white wine grape planted primarily in western Sicily. It's mostly used to make Marsala wine. And, like Marsala, Cusumano Insolia has a distinctive, nutty hazelnut aroma and almost overripe apricot and baked apple flavors.
A knowledgeable wine buddy of mine described Insolia (the grape) this way: Traditionally it's a grape used so that it's got this oxidative quality. So, as fresh as it might be made, it never shows off citrus/green apple characters as much as baked apple/pear. But with a chill it shows off some good grip (phenolics from the skin contact and pressing).
If that doesn't mean much to you, no worries. Cusumano Insolia is the vision of two Italian winemaker brothers who are passionate about wine, and strive to make ones that are modern, dynamic, and unique. That's Cusumano Insolia in a nutshell.
Not everyone will love it, but even those who don't will love the opportunity to taste Cusumano Insolia - a totally "out-of-the-box" Italian white wine that is a steal at $12.99. And after all, that's what wine appreciation is all about: discovery and adventure.