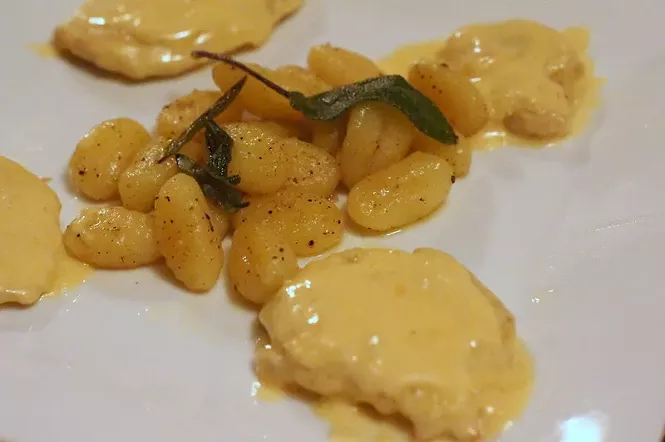 Here is a very tasty variation on classic veal scallopine, using boneless turkey medallions in the place of veal. You could also make this dish using chicken or pork. The real key to the recipe is the sauce, which is very simple to make.
This recipe will make about 4 servings.
Ingredients:
1 1/2 lb. turkey tenderloin or scallopine
All-purpose flour
Tbs. unsalted butter, divided in half
2 Tbs. olive oil
Salt & black pepper, to taste
1/4 cup shallots, minced
1/2 cup dry white wine
1/2 pint whipping cream
2 Tbs. Dijon mustard
Method:
If you're using boneless turkey tenderloins for this recipe, slice the loin into thin medallions and then pound them to about 1/4-inch thickness.
Dust the turkey pieces on each side in flour and set aside.
Heat the olive oil and butter over medium-high heat in a large skillet until the butter begins to sizzle.
Add the turkey pieces (in batches, if necessary) and add salt and pepper to taste.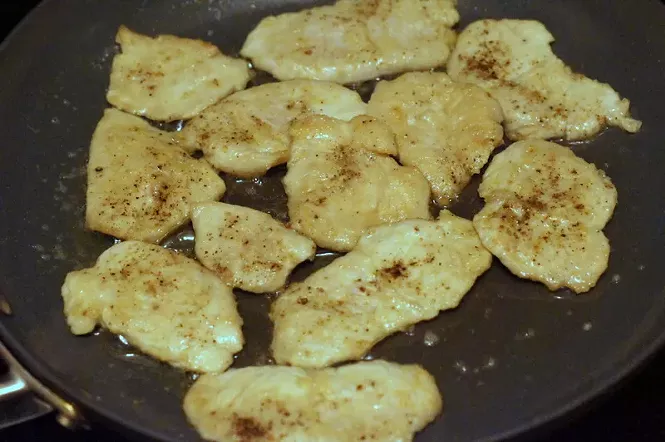 Brown the turkey lightly on each side and remove them to a platter. Don't worry if the turkey isn't quite cooked all the way though, it'll finish cooking in the sauce.
Add the shallots to the cooking pan and brown lightly.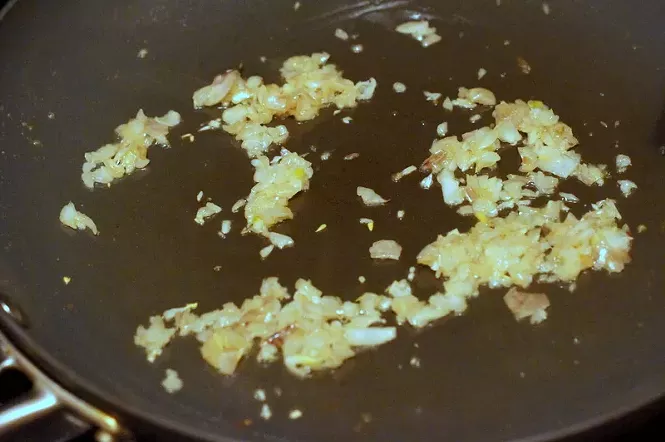 Deglaze the pan with the wine, scraping up any tasty bit of turkey or shallots stuck to the pan.
When the wine has mostly evaporated, add the cream to the skillet and bring it to a low boil/simmer.
Cook until the cream has thickened quite a bit and then stir in the additional tablespoon of butter and the mustard.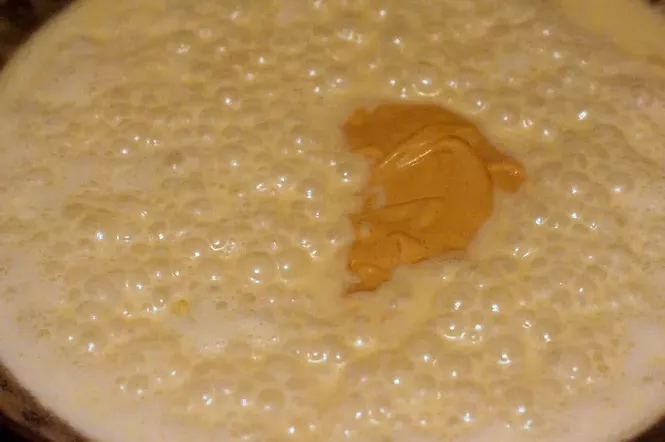 Return the turkey to the pan with the sauce and allow it to finish cooking, at a simmer, about another five minutes or so.
Serve the turkey scallopine topped with plenty of sauce.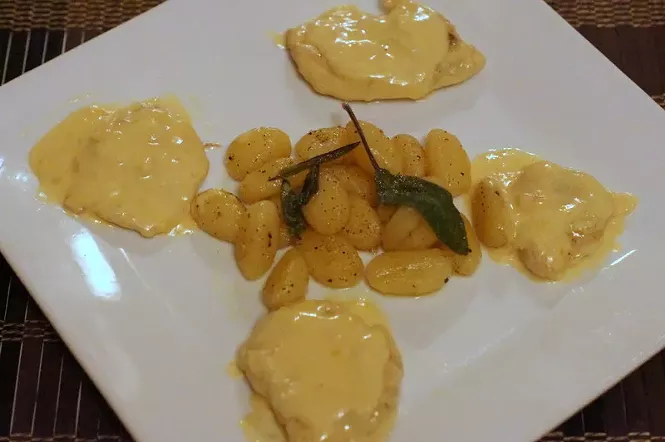 Photos by Ted Scheffler