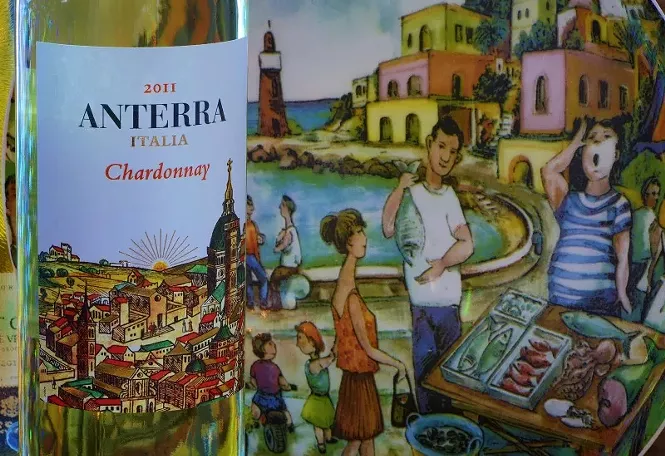 I think probably the biggest bang-for-the-buck wine I tasted in the past year was Mezzocorona Anterra Chardonnay delle Venezie IGT, Italy, priced at (and this isn't a typo): $5.99.
It's a new product that isn't easy to find in the U.S., however we're lucky to have it here in Utah on a trial basis.
This Chardonnay is crisp, a little off-dry, and closer in style to Chablis than a big, buttery California Chardonnay. Since it's subtle, not bombastic, Anterra is a good partner for a wide range of foods - a very meal-friendly Chardonnay.
Buy a case or two to make sure it stays! My wife, who eschews cheap wine and has a very good palate, loves Anterra Chardonnay and was dumbfounded when I told her how much it sells for. She thought I'd splurged on something special. Well, it
is
special; but it's no splurge.