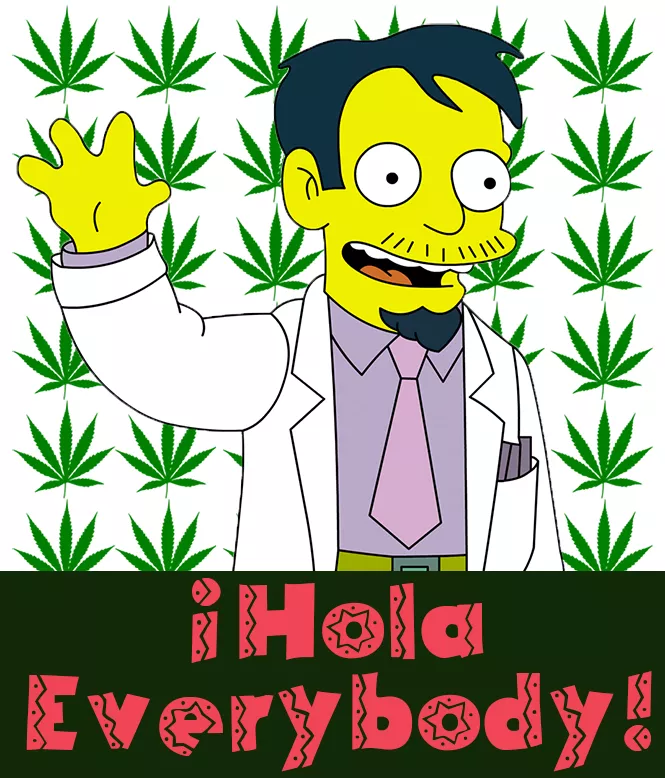 During his monthly press conference on Thursday, Governor Gary Herbert was asked about proposed legislation that would make Utah the 24th state to legalize medical marijuana.

Herbert responded saying:

"I think the discussion is now at hand, the time is nigh, to see if we can find a pathway forward on this. But I'm not interested in having Dr. Feelgood out there say, 'Yeah, yeah, ¿qué pasa? You know, here's your doobie for the day and you'll feel better.' That's probably not where I want to go."

BOOM. Or should I say, el boom?

The governor's choice of words hinted that all Latinos are drug dealers—or at least, whatever version of 'drug dealer' or 'medical pot provider' he has in his head. Thanks, Obama.

Herbert probably also thinks "authentic" tacos looks like this, that this is our version of dressing fancy and that we all love Selena. OK, we all fucking love Selena.


Still, in a state where prescription opioid overdoses are among the highest in the nation, the governor's comments stung. Some took to social media to mock the leader: