I really love mussels and I also really love pasta. So, what could be a better partnering than mussels
with
pasta?
This is a super easy recipe - the whole thing can be done in the time it takes to boil the pasta. But, it's loaded with flavor, and also some heat from a generous amount of red pepper flakes. Try it!
Ingredients:


1 lb. dried pasta (spaghetti or any other pasta shape you like)
1/2 cup olive oil
4-5 garlic cloves, peeled and thinly sliced
1 cup dry white wine
1 1/2 to 2 lbs. black mussels, debearded and scrubbed
2 Tbs. butter
1 Tbs. red pepper flakes (or less if you want your spaghetti less spicy)
1/4 cup minced fresh Italian parsley
Salt and black pepper
Method:


Bring a large pot of salted water to a boil and cook your pasta a little short of
al dente
and drain well. The pasta will finish cooking with the mussels.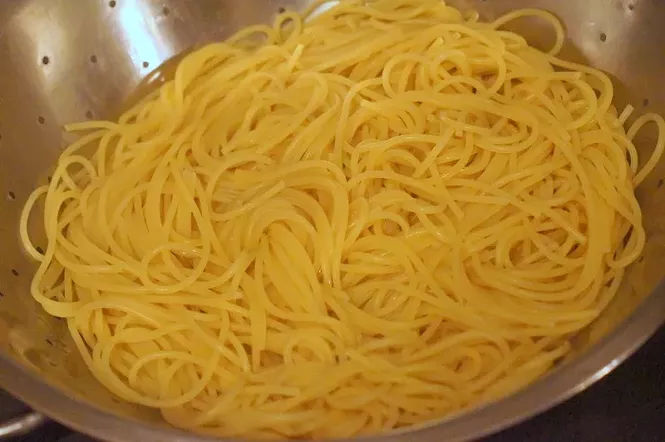 In another large pot or deep skillet, heat the olive oil over medium heat. When the oil is hot, add the garlic slices and cook until golden, about 1-2 minutes. Don't burn the garlic!
Add the wine to the pot with the garlic, turn up the heat to high, and bring to a boil.
Dump the mussels into the pot and cook, tossing or stirring occasionally, until the mussels have all opened, about 4-5 minutes. Discard any mussels that don't open.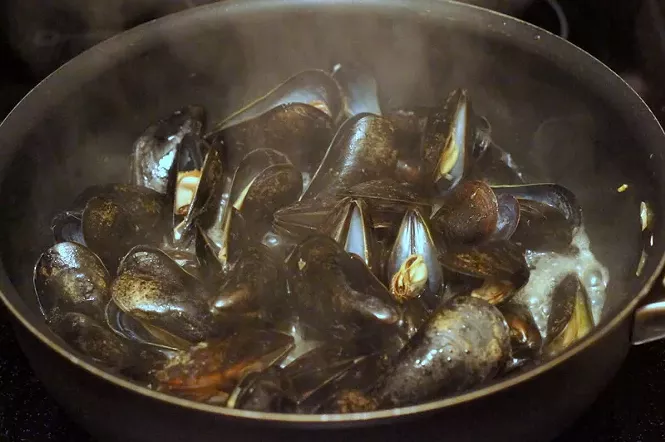 Toss the pasta into the pan with the mussels.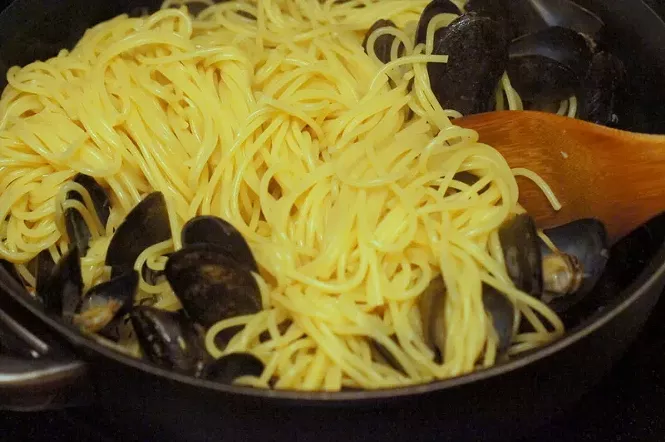 Add the butter, chili flakes and parsley and mix well with the pasta and mussels.
Add salt and/or pepper to taste, if needed.
Serve immediately.
Photos by Ted Scheffler