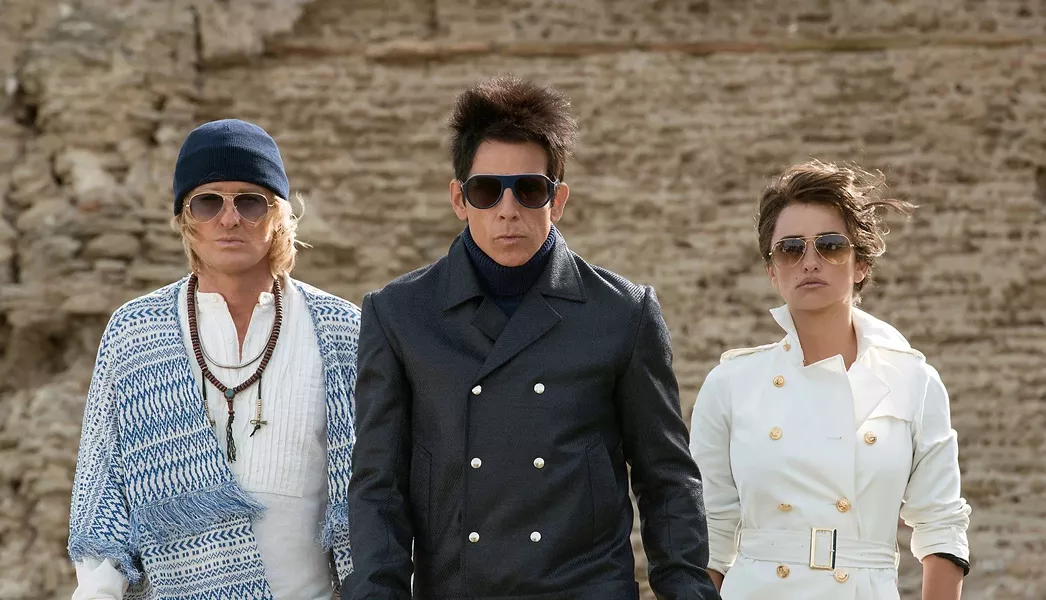 More Academy Awards nominees hit local theaters ahead of the ceremony later this month, plus the latest from Michael Moore, and the return of Derek Zoolander.
Best Foreign Language Film nominee
Son of Saul
explores the horrifying reality of Auschwitz as a factory for destroying life through the story of one man trying to give a single body a ritual burial. Michael Moore takes an optimistic journey through the good ideas America could steal from the rest of the world in
Where to Invade Next
. Name-checking
Sex and the City
doesn't erase the reality that
How to Be Single
's New York-set tale of women looking for love (or not) feels way too familiar.
Eric D. Snider can't see a point to the aimless
Zoolander 2
(pictured) besides Ben Stiller eventually saying, "Hey, what if we made a sequel?"
MaryAnn Johanson finds powerful subject matter in all of the
Academy Award Nominated Documentary Short Films—
split into two programs at the Tower Theatre.
In this week's feature review,
Deadpool
smirks its way through a skewering of superhero movie tropes, even though it's actually better as a superhero movie than as a skewering of them.