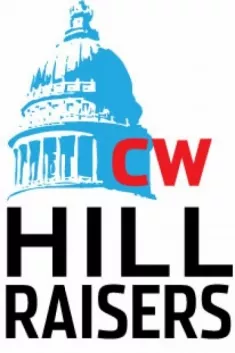 A key building block that would help fund the Lake Powell and Bear River pipelines and tens of billions of dollars in other unnamed water projects steamrolled through the Utah Senate on Friday, with legislators praising the funding effort as being fiscally responsible and visionary.
The funding mechanism, known as
Senate Bill 80
, aims to strip one-sixteenth of a cent of sales tax money earmarked for transportation projects and dam it up into the water project fund that was created by the Legislature in 2015.
Sen. Stuart Adams, R-Layton, told his Senate colleagues that the state's booming population will require visionary planning from this day's Legislature for future water needs.
"I don't like being stuck on I-15; I don't think any of us like that," Stewart said, referencing the transportation fund that his bill seeks to raid. "But running out of water is significantly more impactful than being stuck on a freeway."
Adams' presentation, and many of the favorable comments leveled by his colleagues, centered on this idea—a stab of fear—that Utah is running out of water. In praising the bill, some senators also drew upon their pioneer ancestors and the efforts made by state leaders over the past century to ensure the state was flush with water.
"I would just like to pay tribute to the brilliance of those who have gone before us into this desert state and created an amazing civilization in an arid state," said Sen. Margaret Dayton, R-Orem.
Many of the senators emphasized that the simple action of diverting tens of millions of dollars—in 2016 alone, one senator said the total could reach $38 million—into the account, doesn't mean that it will be spent on the Lake Powell or Bear River pipelines. Rather, Adams said, squirreling this money away is just plain old smart financial planning.
The fund, Adams said, gives "us an opportunity to stay ahead of the game and make time our friend, not our enemy. This is great fiscal management; this is great fiscal planning."
Conservationists, Gov. Gary Herbert and state auditors have said these pipelines should not be built until the state begins to conserve water like its Western neighbors and figures out how it would pay for the multi-billion-dollar projects.
While Adams attempted to deflect attention away from the controversial pipelines, some lawmakers saw through his rhetoric, zeroing in on how thrilled they will be to see Colorado River water at long last pumped 140 miles uphill to the booming desert oasis of St. George.
Dayton pointed out that Utah has yet to tap into its Colorado River allocation, which rather than being captured and sprayed on something in Utah, has just kept on rolling downhill to places like Phoenix and Los Angeles.
Because scientists and water managers have concluded that the Colorado River has been grossly over-allocated, and that diminishing snow in the Rocky Mountains will likely spell water shortages in the future—critics of the Lake Powell pipeline have noted that if Utah is brazen enough to pump water from the Lake Powell reservoir to Washington County, these water rights, however concrete they may seem in 2016, could be taken if fields begin to go fallow in California.
But Dayton's fears run along a separate set of tracks: that if Utah doesn't begin using its allocation, thirstier states would be even more brazen in their attempts to strip Utah's allocation.
"We have let it go on downstream and on down to California and into the ocean [the Colorado River hasn't been allowed to reach the ocean for decades]," Dayton said. "There are other states that are wanting that water and we have a right to that water. If we don't use what's ours, they are justified in using the water."
Sen. Allen Christensen, R-Ogden, asked Adams if the money could be used for the Lake Powell or Bear River pipelines. Adams responded that none of the money could be spent until the Legislature determines how it can be spent.
That seemed to please Christensen, who said he asked the question for the benefit of the media, which seems to think that the money could be used for these water projects.
On Thursday, Christensen, a staunch opponent of Medicaid expansion who is chairman of the health care-centric Social Services Appropriations Subcommittee, blasted an effort by Sen. Gene Davis, R-Salt Lake City, to expand Medicaid in Utah. He said if the committee awarded Davis the $51 million necessary to expand Medicaid, and in turn, receive $344 million from the federal government, no money would be left over for the dozens of other programs asking for money.
Davis imparted some of his grandmother's wisdom upon Christensen, saying that "If there's a will, there's a way."
When it comes to water projects, there certainly appears to be ample will. Not only did Christensen vote in favor of the water bill, but he joined 19 of his colleagues who easily beat out the 10 naysayers. This support for new water projects in the Senate, though, runs counter caution that has arisen in some unlikely corners.
In the governor's proposed budget, not a single penny is allocated to the pipeline projects. Instead, the seven-page water budget raises alarms surrounding the Lake Powell pipeline, pointing out that no plan exists to make the state whole once it doles out the cash to fund the project, and that state water managers need to ensure the public that is has used sound data to justify the projects.
A key concern for conservationists lies in the fact that Utah consumes more water per person than any other state, despite being the second driest state in the nation. Intrinsic to this statistic is that Utah also lacks conservation pricing—meaning that residents who use more pay more. And because water districts receive a substantial portion of funding through property taxes, the true cost of water to residents is masked.
If the population boom that elected leaders promise actually arrives, doubling the state's humans by the year 2050, then conservationists argue that ample water already exists to keep these people alive. The governor's budget spells this out in a pie chart showing that only 3.5 percent of the state's developed water is used inside homes (the stuff you drink in order to keep on living), while 6.5 percent is sprayed on lawns and other residential outdoor uses. Businesses and industry use 8 percent of the state's water.
The other 82 percent of the state's water is used for agriculture, and it is agriculture that will disappear at a rapid clip as Utahns continue to rabidly breed. Homes, lawns, gardens, streets and sidewalks, conservationists say, consume far less water per acre than do fields of alfalfa.
For an array of reasons, some senators declined to support the bill. Sen. Lyle Hillyard, R-Logan, said he fears that stripping transportation funding in favor of water projects will thwart long-delayed highway building efforts in the Cache Valley.
Sen. Howard Stephenson, R-Draper, quoted scripture, saying that "it is by grace that we are saved after all that we can do." And Stephenson said he has doubts as to whether water districts have done all that they can do before seeking to build more stuff.
"I think we all feel that water is the limiter in our future economic growth and we have to develop the water and the question is who pays for it and how?" Stephenson said. But he noted that those who will benefit most from new water projects don't seem to have a plan on how to pay the state back for its efforts.
"I have to see that they are doing all that they can do," he said.
The bill will now be heard by a House committee—likely the Natural Resources, Agriculture and Environment Committee.