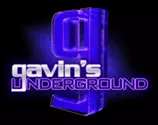 Recording studios are starting to pop up all over the place like dandelions. Which is an awesome thing when you think about it, as those in the music profession are about making spaces they want to play and record in, while also serving the greater demand for an affordable place to put an album together. The DIY ethic may still be around, but the spaces it is happening in are getting a major upgrade. Today, we look at South Salt Lake studio Audio Inn Recording, as we chat with co-founder and musician Eric Lo about starting up the place and what they're cranking out now. (
All pictures courtesy of Audio Inn Recording.
)
Eric Lo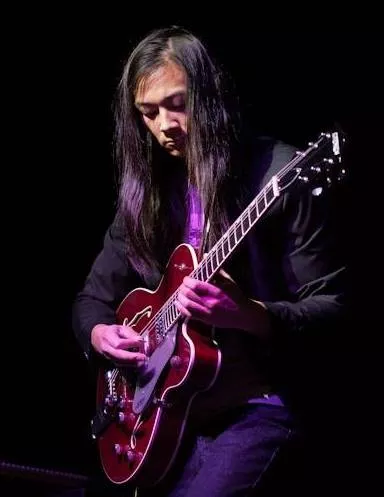 AudioInnRecording.com
Gavin: Hey Eric, first off, how have things been since we last talked?

Eric:
Hey Gavin, things have been good. Since we last talked I've opened up this studio with Colin Cronin, started a boutique musical instrument manufacturing company called Old Growth Tone, started moving towards production work, and I am also managing a talented indie rock band out of Provo called the Red Yeti.

What happened to South Of Ramona, and what other music have you been working on lately?
South of Ramona was one of my first projects. I was really driven to making it successful, but unfortunately, that drive drove it apart. Shortly after South of Ramona broke up, I joined The Red on Black. I played with those guys for a couple years until ultimately deciding I no longer wanted to be in a band. I wanted to focus more on growing my businesses as well as entering into production work. Currently, I am producing a talented young singer, Angela Wright.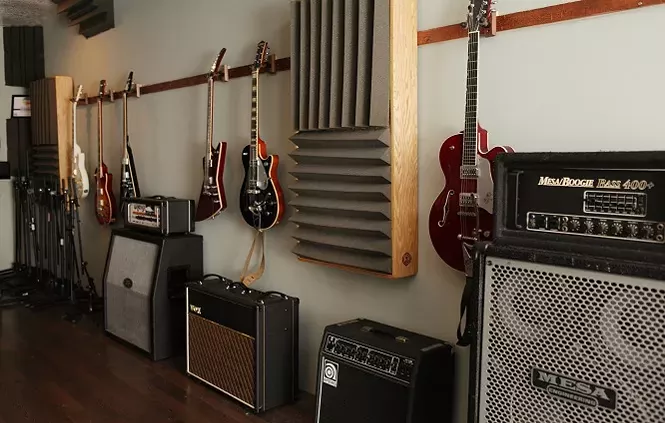 What got you interested in the production side of things?
Being in a band is equivalent to being in multiple relationships at the same time, and with an art form like music, it's hard having so many people involved. I liked the idea of production because you are less focused on defining what the band's "sound" is and more focused on creating music. I work with my writing partner Josef Huntington and we've been writing a ton of great music. Production has also forced me to learn how to write drum and bass parts, instead of only focusing on guitar and piano melodies. Additionally, the idea of touring all the time has become less appealing to me as I get older.

How was it for you learning how to make an album and all the technical stuff behind it?
I'm still learning. There's a lot to learn in the world of music: from
theory,
to gear, to audio engineering. I like to constantly challenge myself to tackle things that I'm not familiar with. As time passes, I'm slowly becoming more confident in applying it.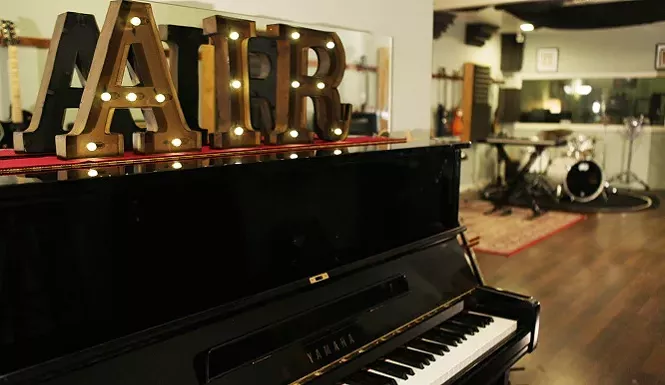 What made you decide to open a studio, and where did the name come from?
I started Audio Inn Recording with Colin Cronin with the hope of changing how studios were currently run. As a musician, I noticed things that I wanted to change. One thing I wanted to change was the way engineers worked. It felt like most didn't care about the project and were simply there to clock in and clock out. Another thing we set out to do was educate. When I recorded my first EP, I had no idea what I was doing and I had wished that the engineer at the time would have helped guide me through the process more. That's something that we at Audio Inn make sure to do. Also, many studios are only able to handle certain genres. We set out to create a place that could handle all genres. I want Audio Inn to be known not only for high-quality recordings but also as a place for musicians to start and grow their careers. Audio Inn is a place where you instantly feel comfortable, whether you are a new musician or a seasoned vet. We have multiple engineers on staff that can handle any genre and will also teach and guide you through the entire process. Not only that but we also provide great customer service. To put it simply, at the end of the day we want to be able to make the music of your dreams come true. Additionally, I want it to be a place for us to start building a unified community. One of the reasons I think Salt Lake isn't bigger in the music industry is because we are not working together. There's tons of talent in this place, but it's all scattered.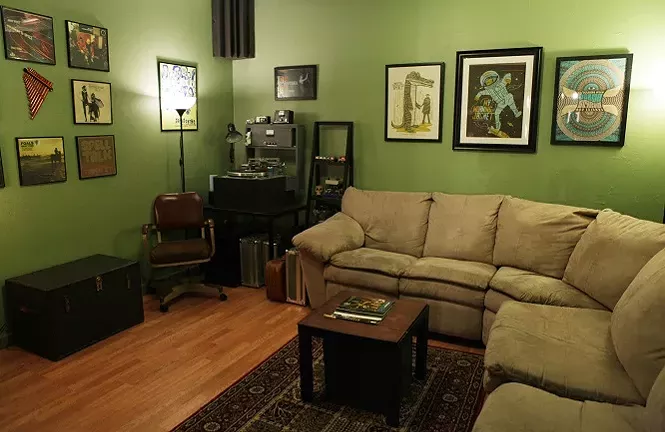 How did you come to the Main Street location?
It was a right time, right place kind of deal. Our space used to belong to Michael Sasich, owner of Man vs Music. He finished building his new space and then when our current space became available we jumped at the opportunity immediately. Since then we've added significant upgrades like brand new flooring in the kitchen, live room and control room, as well as adding additional storage in the
iso-room
. It's still a work in progress, and we plan to add more upgrades in 2016.

How did you go about gathering up equipment, and for those interested, what do you have on hand for recording?
It all began with a five-year plan that I envisioned. My plan was to start Old Growth Tone and begin building guitar amplifiers, microphones, and recording equipment for the studio. Since then the studio has grown, and with more people joining and sharing our vision, they've contributed their gear as well. Recently we added 18+ guitars, everything from flying V's, to a fender Stratocaster with scalloped frets. A few notable pieces of equipment include a 1975 Rhodes Mark II 100% restored, OGT C12 boutique microphone, (modeled after AKG's legendary C12), OGT Deluxe reverb (modeled after Fender's Blackface deluxe reverb), Fulltone Tube Tape Echo, and a Presto 6N Vinyl Lathe Cutter. For those interested in our gear list please
visit our website
.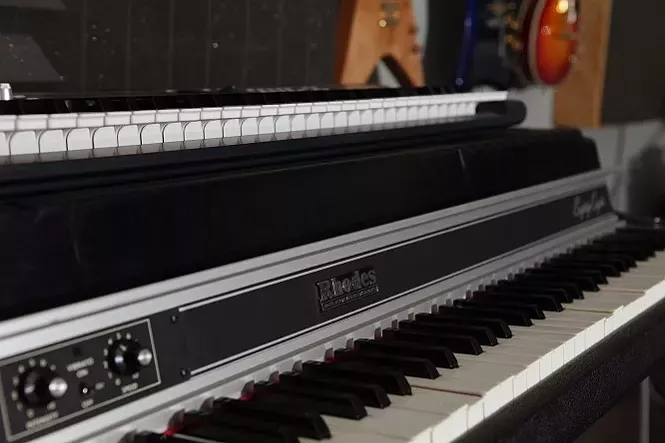 What was it like when you first opened up and what was the reaction like from fellow musicians?
From the beginning, we've worked with phenomenal musicians who love and enjoy what we do every day at the Audio Inn. As we continue to spread our message and invite more musicians to create with us, I know it's only a matter of time before we start making dramatic impacts on the music industry. We've only been open one year and have already established ourselves as one of the best studios in Salt Lake.
Who are some of the bands you've worked with since opening up?
Above Oceans, Berlin Breaks,
Ulteriors
, Fired Pilots, Red Door 44, Idlemine, This Is The Place Choir, Carver Louis and the Old Lincoln Highway, Will Baxter Music, Bronwen Beecher, The Fiddle Preacher, The Cardboard Club and Golden Plates to name a few.
Are you looking to expand operations or bring in new gear, or are you good with things how they are?
Constantly! In 2015, we purchased a vinyl lathe cutter, which allows us to make vinyl records in-house. As well as expanding our vinyl production capabilities, this year I will be focusing on building boutique preamps, compressors, and more legendary microphones. I invite all craftsmen to showcase their gear at the Audio Inn. If you build drums, guitars, or pedals please contact us.

What can we expect from you and the studio over 2016?
You can expect more growth. Not only will we be making upgrades to our building, but there are also talks of opening up a second studio in the building for smaller projects. More importantly, I hope to see more musicians join us with our vision. We're all working toward the same goal: sustainable living as a musician. The industry is in disarray right now and no one knows what do within it. It's waiting for the next group to come in and make changes. I believe we can do it. Also,
City Weekly
is currently voting for the best of Utah music, and since there is no studio option, we're asking our customers and friends to please write in Audio Inn Recording. We've had a wonderful year working with everyone and if you agree, please write us in.